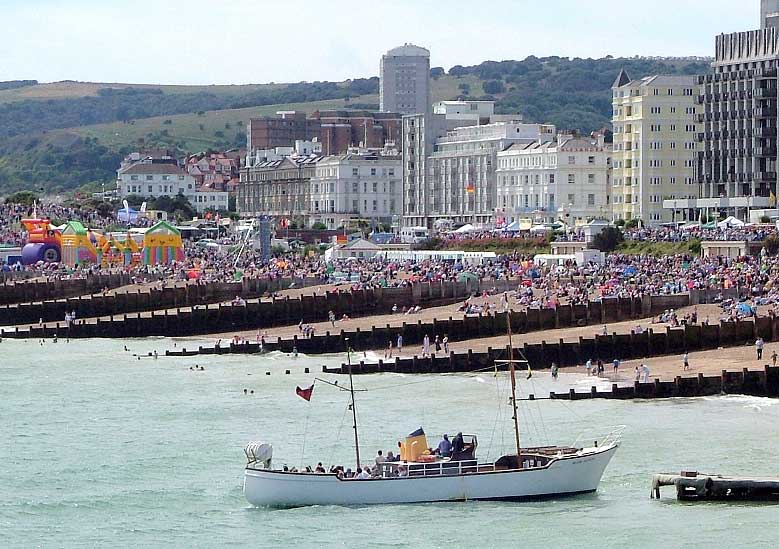 At Coastal Drains, we do our utmost to ensure that our clients receive standout service every time we visit. Being located on the coast of Sussex, we're surrounded by a plethora of quaint seaside towns that we're lucky enough to be called out to.
We specialise in blocked drains, toilets and sinks, so if you are having problems with any of these, give us a call now.
We love getting to know the places that we're called out to visit, even if we're called out to fix a blocked drain in Eastbourne! So, if you hear us striking up conversation regarding some of the activities and culture in Eastbourne, don't be surprised! We believe that this is a great way to not only get to know the area better, but also form a healthy relationship with our clients in Eastbourne.
Most importantly, we understand that blocked drains can really dampen your day, and our dedicated team are always on hand to help you get out of this sticky situations.
No matter how big or small the job, Coastal Drains are here to help.
Common Blockages You May Experience in Eastbourne
Having a blocked drain is a very common problem, you may think that the remainder of your coffee or some crumbs won't amount to blockage immediately, but overtime, the cost to rectify this can be costly.
Flushing these items down your drain will inevitably lead to it being blocked, so be sure to think twice before pouring the remainder of your leftovers down the sink or toilet.
Here are the most common causes of blockages:
Paint
Nappies
Oils & Fats
Wipes (face wipes, kitchen wipes etc)
Hair clogging
Coffee Granules
Condoms
Food
Our Promises to our Blocked Drain Customers in Eastbourne
What you can expect to see when you choose us to unblock your drain in Eastbourne, is speed, efficiency and dedication. Here are our three primary promises:
Certified Staff – when you choose us, you can ensure that you've selected qualified plumbers that know exactly how to deal with event he trickiest of situations. You can rest assure your drains are in the right hands.
Swift Service – our dedicated team understand that being without a sink, toilet, bath or even a kitchen or bathroom can be a massive nuisance. That's why our staff will get the job done as quickly and efficiently as possible, cutting down the amount of time they'll be in your way.
Advice on Further Prevention – giving device on how to further prevent drain blockages means that our clients don't have to constantly deal with future problems.
Working in Eastbourne
With any area that we find ourselves working in, we like to get to know the place, and Eastbourne presented us with some pretty spectacular sites.
The Birling Gap was great fun to explore, and located just across from Beachy Head (where Robin Hood road his boat ashore!) it makes for a great day out, if the weather holds itself together!
The Hippodrome Theatre is also a great attraction, unfortunately we didn't get to visit, though we had time to appreciate its iconic look!
Our favourite place of all was definitely the Museum of Shops. This small, intricate shop takes you on a trip down nostalgia lane, with its focus on items of the past, you're sure to find some memories that you'd thought you'd lost! If it's nostalgia you're after, this is the shop for you.
Why Wait? Give Us a Call!
Our dedicated team are happy to help, no matter how big or small your concern may be. Even if its just for some friendly advice, we're always here to pick up the phone!