Emergency Drain Clearance and CCTV Drain Survey Services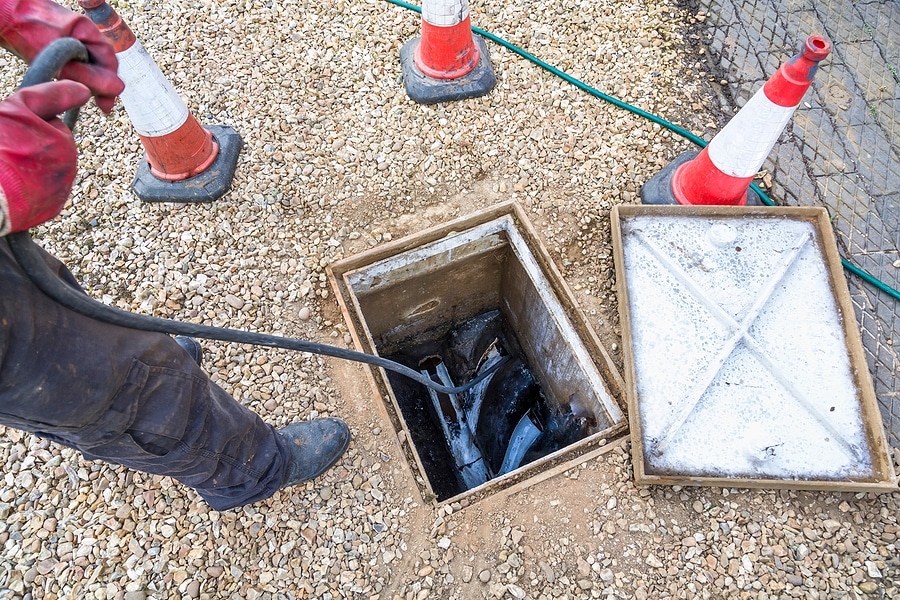 Here at Coastal Drains, our skilled drainage engineers are trained in providing expert local emergency drain clearance services at the highest level. We can provide these services throughout the entire Sussex area, from Chichester to Eastbourne, we're just a call away.
There are multiple common causes of drainage problems that require drain repairs and drain clearance services. These include:
Household waste clogging drains
Unflushables blocking pipes
Tree root ingress
Damaged and broken pipes
Blocked gullies
Whether you're experiencing a blockage in your drains, or need to identify an ongoing problem, we're able to be with you the same day to perform CCTV drain surveys and soakaway drain clearance services to help with any blockages within your drainage systems. We always arrive on the scene with fully equipped vans that ensure each emergency is solved on the first visit. However, more serious problems may require our return.
To find out more about the causes of blocked drains, and more of our drain services, click here, or continue reading below.
Drain Clearance Through High-Pressure Water Jetting
Not only is this method of unblocking a drain highly effective at removing all manner of blockages within your drains, it is also a clean and economical drain clearance method that cleans and clears your drains and sewers. This procedure offers greater advantages over other blocked drain remedies, such as it being a minimally invasive solution to solving drainage issues; meaning there is no need to dig up any pipes on your land.
Our high-pressure water jetting services offer water pressures of up to 5,000 PSI, meaning that it is sufficient enough to dislodge and destroy material, break down grease and fat, and subsequently have the debris easily flow down the drain. This technique can be used to clear domestic and roadside drainage systems, meaning that this is the best choice where a build-up of sand or natural debris has formed.
In need of our expert high-pressure water jetting and cleaning services to remove stubborn blockages within your drainage systems? Read more about our high-pressure water jetting services here.
Drain Rodding for Drain Clearance
While drain rodding is more commonly used to shift blockages in drains, drain rods are available in sets – with each section being fairly rigid and only providing flexibility when force is applied.
Drain rods are typically made from strong polypropylene tubing, being assembled end-to-end by screwing further sections in place as the entire assembly is pushed into and along the drain structure through an access chamber in order to clear it of obstructions and blockages.
If you have a particularly stubborn blockage, a heavy-duty drain rod may need to be used. These are usually made of steel, and all sets feature a number of special unblocking tools that are used to grab, pierce, or push debris. They also come with a set of cleaning brushes that are used to efficiently clean the drain after the drain clearance service is completed.
If you need more information about our expert drain rodding services, click here.
If you would like to book our drain clearance services, then contact Coastal Drains today.
CCTV Drain Surveys and Drain Tracing to Identify Any Potential Problems
By using state-of-the-art CCTV equipment, it is possible to access, record in real-time, and analyse the current condition of your drainage systems on your property. This can help us to accurately pinpoint and diagnose the nature and location of blockages and other faults within your drainage systems. 
By utilising remote-controlled crawler units with mounted cameras, we can complete a comprehensive survey of the drain. This footage is formulated into a report with a copy of the footage for viewing. We then use this information to formulate the best course of action in solving any drainage problems.
Drain tracing also involves the use of a digital locator, which can be used to establish the precise layout of your property's drainage system. This method is often used alongside a CCTV drain survey in order to provide accurate schematics of your drain system where system plans are inaccurate or non-existent. This results in a faster, and more economic diagnosis and repair of any problems within the system.
Tree Root Cutting for Drain Clearance
Tree roots are powerful enough to cause significant damage to domestic drainage systems. Luckily, if you're suffering from tree root ingress, the cutting and removal of tree roots within drainage systems is a frequent and regular drain clearance service. Our experts can use both high-pressure water jets and drain rods to cut and remove any rods in your drain system with speed and efficiency.
In the event that a tree root cutting service is required, the use of special attachments to build a rig strong enough to combat and clear roots of any size is required.
For Minimally-Invasive Drain Clearance Services Contact Coastal Drains
If your drains are blocked and are causing all sorts of different problems within your home, get in touch with Coastal Drains today. We offer the best drain clearance services in the UK to our customers throughout Sussex.
To read more about our high-pressure water jetting services, click here.
For more information on our drain rodding services, click here.
If you're looking to book one of our quick response drainage experts, contact coastal drains today.