When running a commercial kitchen, you'll frequently be dealing with fats, cooking oils, and grease (FOG). However, disposing of these substances, all while being compliant with the law and preventing large blockages can be extremely challenging. 
The Importance of Installing a Grease Trap
When fats, oils, and grease substances flow down the sink, it cools down due to the low temperature of the running water; resulting in a semi-solid waste or fatberg. Fatbergs and blockages created by organic material will create numerous problems, such as foul smells and other fixtures not having water drain away quickly. In order to prevent any problems from occurring, a grease interceptor system needs to be installed, as this will aid you with the disposal of FOG waste and help to keep your restaurant and commercial kitchen running smoothly.
Grease traps and automatic grease removal units help in trapping any solid food waste, as well as fats, oils and grease within the range hood filter; only allowing water to flow down into the drainage system. This system keeps FOG waste away from the septic and drainage system and is able to serve the needs of the commercial kitchen without a hitch for several years.
For more information on grease traps, read our article about their purpose here. 
However, the installation of a grease trap or grease interceptor, and its maintenance over its lifespan, are two separate issues. While the actual installation is a one-time process, regular maintenance and upkeep have to be undertaken at regular periods in order to keep the system running properly. If this maintenance is not done, then the situation that will arise is akin to simply not having a grease trap installed.
The article below is a handy guide on how to do just that, however, if you find that you're not confident in your DIY skills, then please do not take the risk and hire a professional instead. For an estimate on your grease trap cleaning price and expert fat trap cleaning services, get in touch with Coastal Drains today.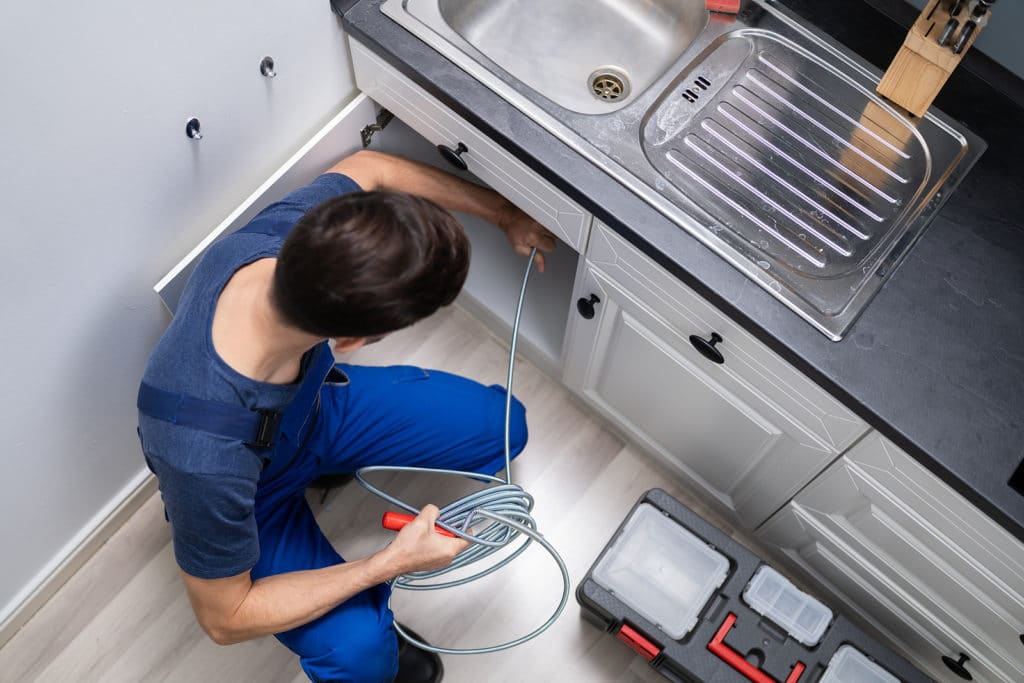 Where Can I Find My Grease Trap?
There is a wide range of grease traps and grease interceptors that need to be installed in the correct area of the building. Larger grease traps designed to serve the entire commercial kitchen are typically installed outside the kitchen, in the exterior of the building. This is because it prevents any foul smells from coming from the trap during any cleaning activities.
Other places where they are installed are in the restaurant's basement or near the dishwashing area, and they can be placed under the kitchen sink or under the metal flashing on the kitchen floor depending on the size of the grease trap.
10 Steps for Efficient Grease Trap Cleaning
After finding your grease trap, or after having one installed, cleaning the equipment on a regular basis is key in order to prevent any mishaps or drainage issues within the kitchen. Ideally, the grease trap should be cleaned twice a month, however, this does depend on how much it is used. Below are some easy and quick steps to help you clean your grease trap, however, if you're not confident in your DIY abilities; then please do contact the experts at Coastal Drains.
Step 1
Prior to starting the cleaning process, ensure that the boiling water inside the grease trap or grease interceptor has cooled down. Once this water has cooled, the grease will be floating on the surface of the water; meaning it will be easier to scoop out.
Step 2
Next, with the help of a wrench or crowbar, detach the stainless steel lid from the equipment. Ensure that this is separated in a careful manner in order to prevent damage to the gaskets just underneath the lid.
Step 3
As the grease is now floating on the surface of the cooled water, suck the grease out using an appropriate vacuum. This will ensure that no grease stays stuck to the sides or baffle filters as the liquid levels drop.
Step 4
Now, remove the remaining wastewater and any food solids left behind. During this process, ensure that the dishwasher, sinks, and any other fixtures are not being used. Also, be mindful that the vacuum being used does not overfill, as this will cause the grease to spill out.
Step 5
Using a scraper, remove any grease waste sticking to the lid, the stainless steel sides of the tank, and the baffle filters within the tank. Make sure to remove any solid pieces of FOG waste that may also hinder the functioning of your grease trap.
Step 6
Now that all of the fats, oils, grease and solid food waste have been removed, you may be wondering how to clean a grease trap filter. Simply use soap, warm water, and a steel scourer to fully clean the grease trap and clean the filter. Remove the filters and clean the range hood filters to eradicate any foul-smelling odours from being produced.
Step 7
Double-check whether or not all of the fats, cooking oils, grease, and food solids have been removed from the grease trap.
Step 8
Pour a gallon of clean water down the kitchen sink. If the water flows through perfectly fine, then you're all good. If the water doesn't flow through easily, there may be a blockage within the drainage line and a professional may need to be called out to resolve this issue. Get in touch with Coastal Drains for expert commercial grease trap cleaning services if this is the case.
Step 9
If everything is now running smoothly, and water comes through unobstructed, you can now replace all of the components to the grease trap.
Step 10
With the vacuum that now contains the waste products, mix the waste with kitty litter or sand until it solidifies, and pour the solid product into a sturdy black bin liner. Seal this bag, and dispose of the waste in the appropriate manner; making sure to take environmental factors into account.
Grease trap and interceptor usage is not just a healthy solution for your commercial kitchen, but it is a legal requirement to have one in the UK so that your kitchen doesn't create fatbergs within the British sewerage system. Having a grease trap in place in your commercial kitchen will reduce any potential problems caused by FOG waste, and help your business to maintain a good level of service and cleanliness.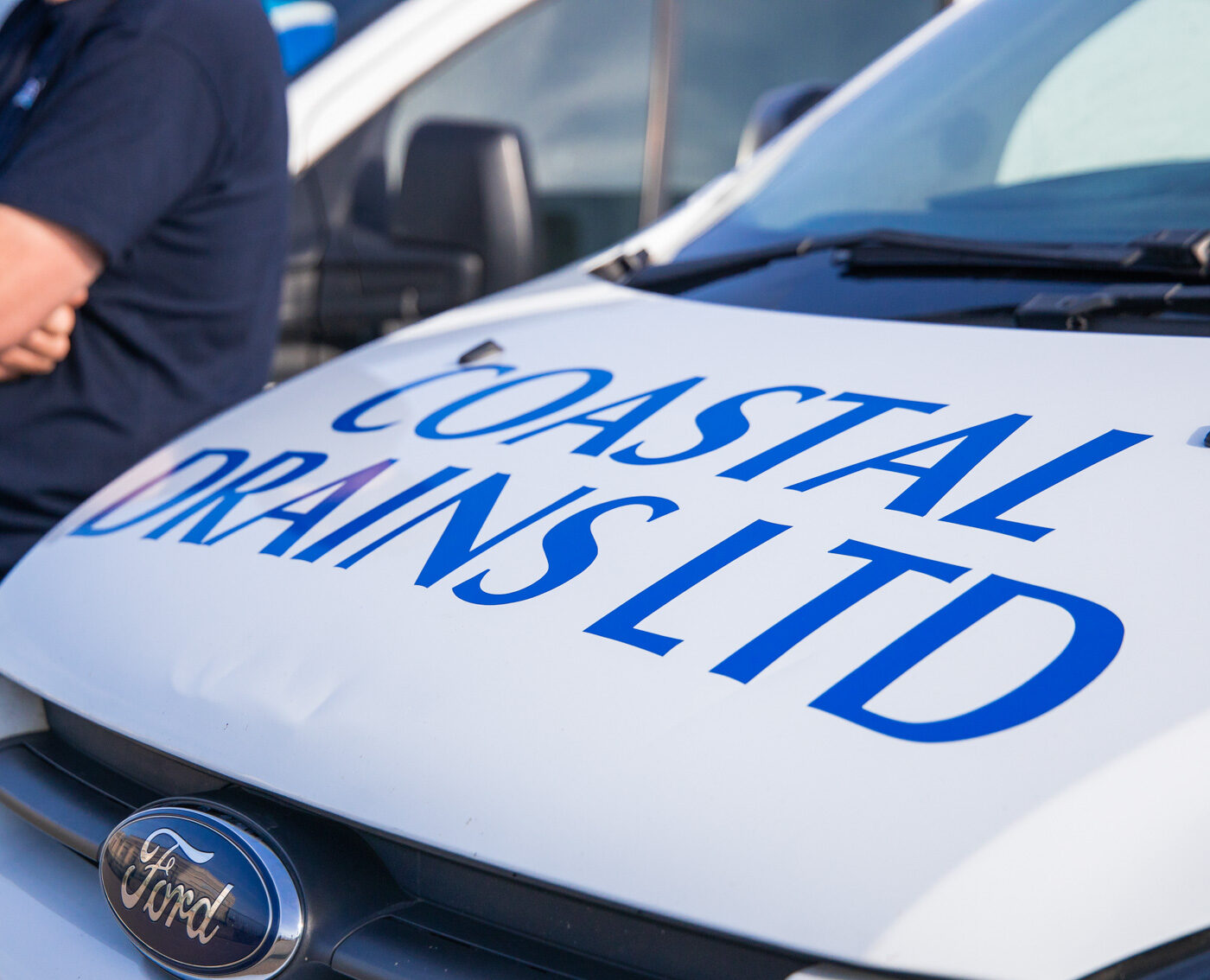 Contact Coastal Drains Today for Grease Trap Maintenance Services
If you don't have the time to complete this task yourself, or you simply don't trust your own DIY skills to undertake the maintenance of your grease trap, you don't need to worry. Here at Coastal Drains, our sewage and maintenance team are experts when it comes to the emptying and cleaning of grease trap systems throughout Sussex.
So if you don't have the equipment on hand to do this yourself, you can rely on us to arrive fully equipped and complete this task in an efficient and professional manner, with a low grease trap cleaning cost.