Coastal Drains Drain Game – Find The Monster!
As a bit of fun we've created a little game that anyone can participate in. We often find lurgies hiding in drains so now is your chance to find one here on our website. Hidden on one of our pages is a drain monster. This monster is very dangerous and if you find it alert us immediately!
You'll be able to click the monster and it'll bring you back here, and you can alert us on the form below.
What Does The Monster Look Like?
Like this!!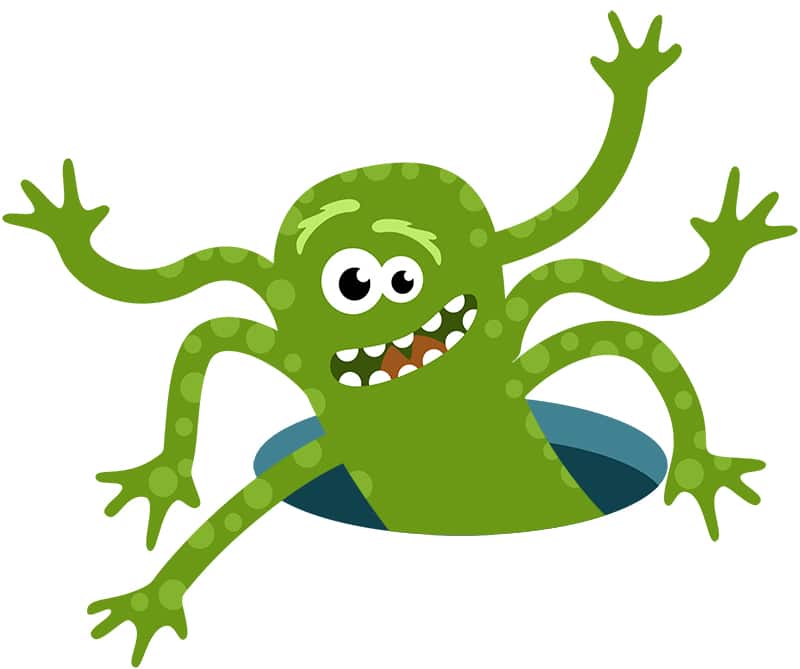 Please let us know immediately should you see this little critter on any of our blog posts! Add your name, email and the page you find the monster on below, and we'll send you a prize!