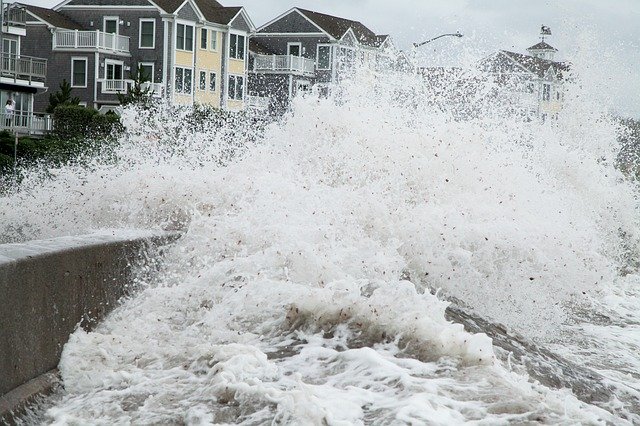 As the winter sets in, stormy weather can occur more frequently, causing the threat of flood waters to rise. According to the BBC, more than five-and-a-half million properties in England and Wales are deemed to be at a high risk from flooding. It is a fact that most areas of the UK have suffered from flooding and despite government flood defense schemes, homes and businesses remain vulnerable.
To prevent water damage to your home, it is important to learn how to protect your home from flooding. At Coastal Drains, we recommend that you make the relevant preparations and determine the preventative measures you need to put in place to sail through the winter flood-free.
How Does Flood Water Enter a Home?
There are numerous ways floodwater can get into your home. As well as coming in through doors and windows, floodwater can find its way in through exposed walls and gaps in the floor. But perhaps the most common way is through the drainpipes. Floodwaters can cause significant pressure on your drainage system, reversing the flow of water and causing dirty water to enter a home through overflowing sinks, toilets, and washing machines.
Flood Protection Advice from The Environment Agency
The Environment Agency advises that there are two main ways you can protect your home from flooding and this is through:
Flood Resistant Measures
This method refers to preventing water from entering your property in the first place. For those aware of the detrimental effects of flooding, flood resistant measures are the first step in protecting your home.
Flood Resilient Measures
These are measures that can help reduce flood damage to properties where water has been allowed to enter.
How to Limit Flood Water Damage in Your Home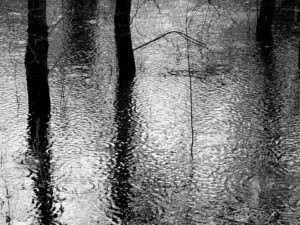 Working to make your home flood resilient is one of the best ways to allow residents to return to their properties quickly after flooding. While your home insurance or flood insurance may cover many of the damages, there are steps you can take that will limit the water damage in your home. The advice includes some of the following helpful tips to make your home a little more water resistant:
Raising electrical sockets, fuse boxes, and wiring to at least 1.5m above floor level.
Remove fitted carpets and replace with tiled flooring.
Put valuable or irreplaceable items high off the ground, preferably on high-mounted shelves or upstairs.
Fix electronic devices to the walls, at least 1.5m off the floor.
Identify Any Weak Points in Your Home
Ensure your home is flood proof by thoroughly inspecting it for any weak points, prioritising that all-important maintenance. Be sure to identify any leaks that needs to be fixed, clean out the gutters of leaves and debris that is clogging them up, and inspect your roof for any weak points or leaks. Simply making these checks will help reduce the likelihood of flooding and water damage in your home.
Landscape Your Garden Effectively
In addition to fitting effective flood protection methods in your home, another suggestion is to landscape your garden in a way that helps divert water away from your property. Surface water from your home drains to one of two places: a soakaway or the public sewer. Landscaping your garden effectively will direct the water away from your home and to an area where it can drain safely. You can find more about effective surface water drainage here.
Install Extra Drainage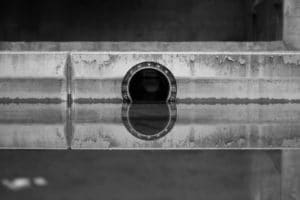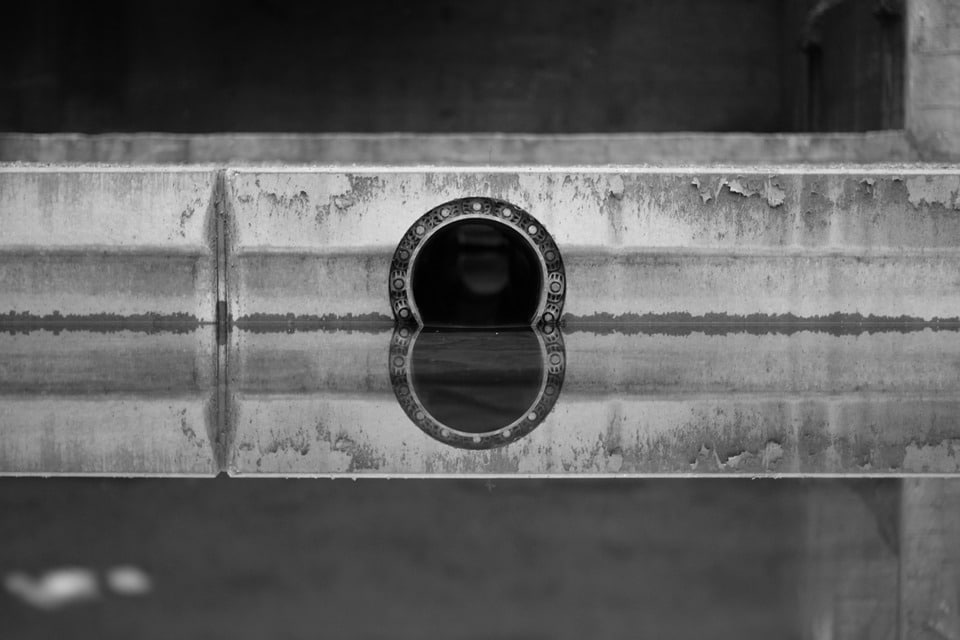 Adding extra drainage around your home can be a great way to reduce the flood risk to your home. Extra drainage around the edges of your property can help keep flooding to a minimum by draining away excess surface water.
At Coastal Drains, we install drainage in properties throughout the South East. So, if you require extra drainage around your property, get in touch with us today.
Keep Drains Clear of Debris
Regular drain maintenance is an essential flood prevention method. Clearing your gutters and gullies from debris on a regular basis helps prevent blockages, particularly in rainwater pipes, helping rainwater flow through smoothly. Regular drain maintenance should be an essential element of your flood prevention plan.
Point Your Downspouts Away from Your Home
You must also point downspouts away from your home. If the gutter runoff of your home is not pointed away from your house, the water it drains during a storm will pool in the corners of your property and this will definitely cause leaks.
Create Space Between Your Mulch and Siding
Wet mulch can rot your house's wall cladding. This can cause leaks, which in turn can cause water damage in your home. To avoid this problem, keep a space between the mulch and siding of your home so that the base of your property can completely dry after rainstorms.
The Best Flood Protection Products
Guards that can be quickly fitted when flooding is imminent. Guards work to stop water from seeping through the gaps found in external front, patio, and side doors.
Covers that are made to fit snugly over ventilation bricks.
Raising damp-proof courses and sealing floors.
"Non-return" valves fitted to drain-pipes and other pipes that could allow water to back-up during a flood.
When buying flood protection products, always buy those that have been awarded a Kitemark. This means that the product will perform effectively as it has undergone a series of tests to ensure that it is properly fit for purpose. What's more, products that have been awarded a Kitemark meet the requirements outlined in PAS-1188, a quality benchmark developed by the British Standards Institution.
Cost of Flood Proofing Your Home
Many people worry about how much it will cost to flood proof their home. However, the level of flood resistance you require will depend entirely on the size of your property. Figures from the Association of British Insurers estimate that protecting your home against flash floods will cost anywhere from £2,000 – £6,000. However, taking the appropriate measures to protect your home from flood damage could save you thousands, or even hundreds of thousands, in damage repairs.
Where to Find More Information
It is estimated that one in six homes are located in areas at risk of flooding. That's why we recommend everyone sign up to The Environment Agency's flood warning service. This service alerts homeowners to potential floods so that everyone can protect their properties from damage.
We hope this article has been helpful and informative. If you have any questions regarding flood protection and your property, get in touch with us today, we would be more than happy to help.