One frustrating but necessary aspect of owning a home with a septic tank or private sewer is getting said tank or sewer pumped out. This keeps your system flowing and in perfect working order, preventing it from becoming so blocked up that it ceases to work. It also means that it will not be left to get worse, which can cause damage not just to your drainage system, but also to the rest of your property.
In turn, this will then cost more to repair, as the workload needed to be fixed becomes even greater.
At Coastal Drains, we understand the resignation at having to get a sewer or tank pumped out, but we aim to make the process as quick and simple as we can. We have a range of options for your system, depending on which serves your property, and we have provided more information on these below. As experts in every part of the drainage industry, we know that we have the solution you need to get your property back to the way it used to be.
So, if your private sewer or septic tank system is in need of pumping, call us today and we can arrange for our team to come to your location as soon as possible.
When Your Septic Tank or Private Sewer Needs Pumping Out
Septic tanks and private sewers will both require pumping out on different occasions. As experts in all areas of drainage, we can advise our customers on when the best time to pump out their individual systems will be.
Septic Tanks: Septic tanks need to be emptied regularly. Their size and the number of people living on or using a property will determine exactly how often a tank should be emptied, but in order to keep your tank in its optimal working conditions and to prevent a build up of solid waste, we would suggest getting your tank pumped annually.

Private Sewers: If you have a flowing drainage system which is connected to the main sewer line, your private sewer system should only require pumping if it becomes blocked, or if it is in an area which cannot reach a main sewer pipe. In this case, we would suggest calling a professional drain clearing service to thoroughly clean out any and all debris and objects stuck in the pipe.

Our Septic Tank and Sewer Pump Out Services
When we come to your property to provide septic tank pumping or private sewer pump out services, what we do will be determined by the system you have. Below, we have detailed the process we will carry out when we come to clean out your septic tank, and given a list of methods we will use if we are called to unblock your private sewer system.
Septic Tank Pumping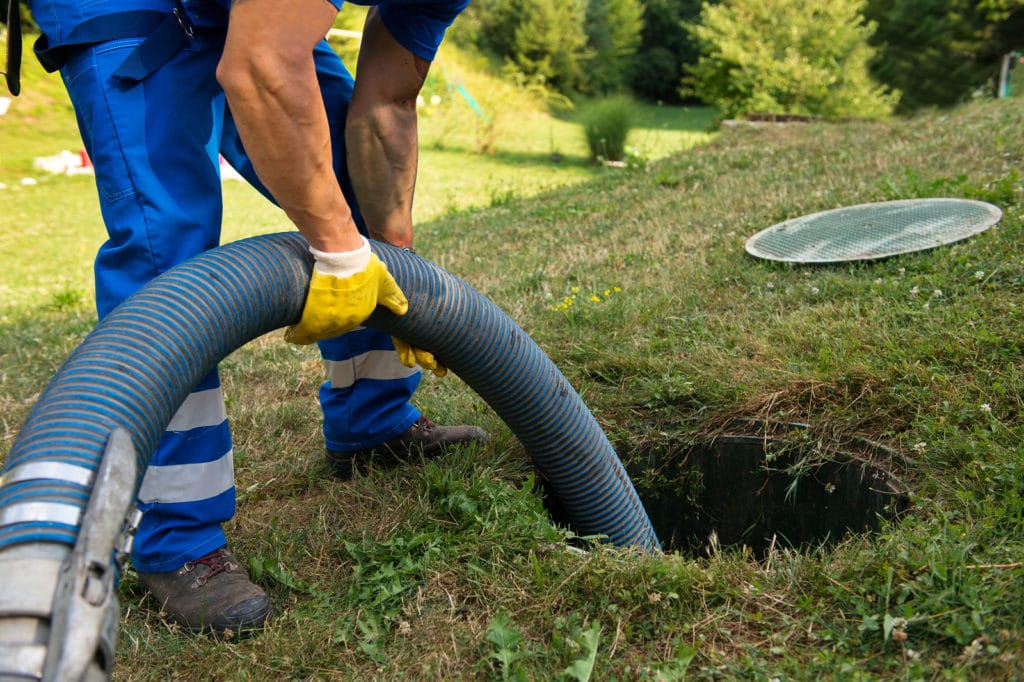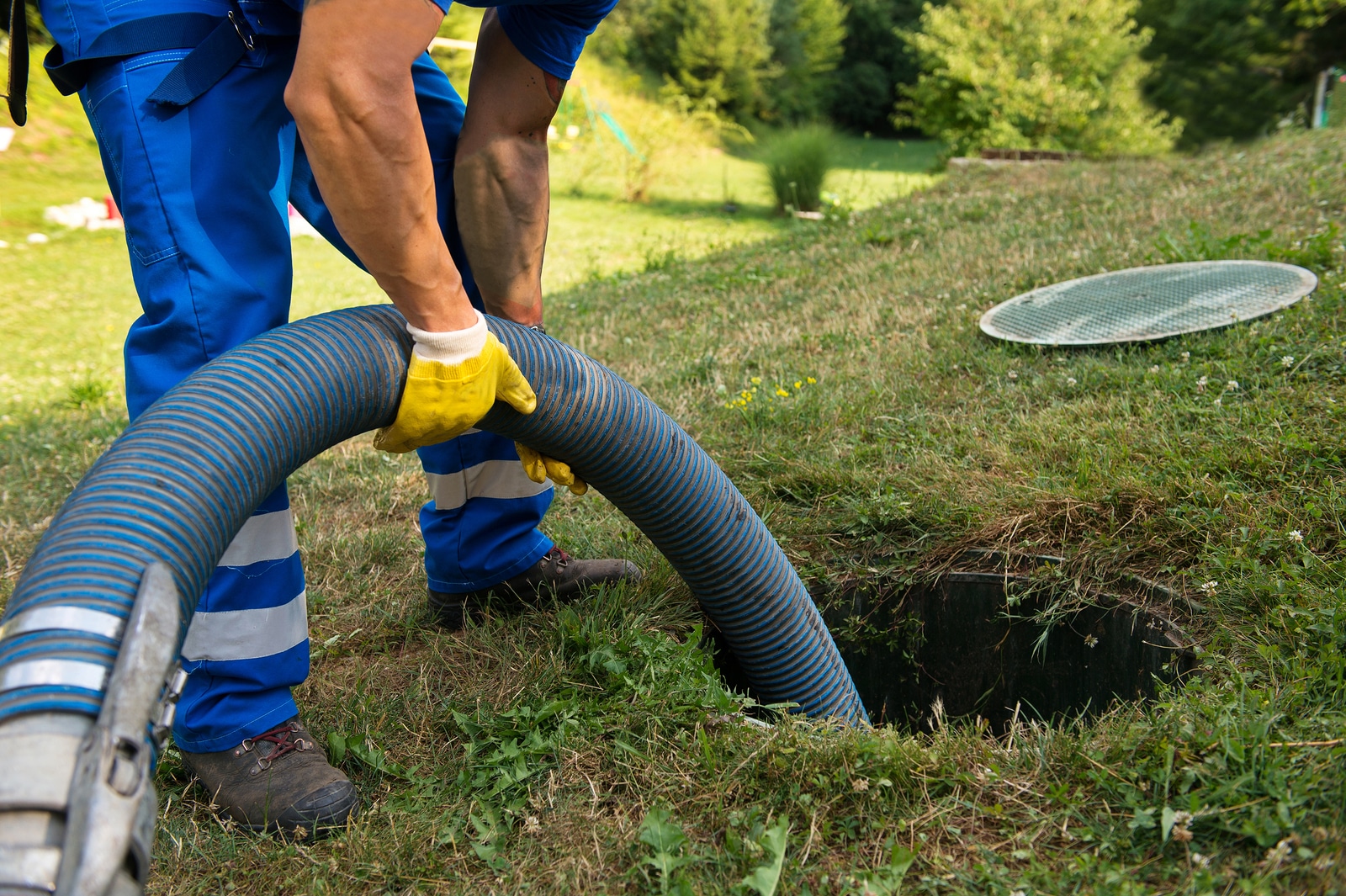 When we arrive at your property, we will bring with us a septic sewage pump, built into one of our state-of-the-art lorries. This will be our method of cleaning out your whole system, once we have inspected your tank. We will bring the septic sewage pumping lorry as close to the tank as we can, before vacuuming the effluent and waste water out of the chambers. This will be achieved by breaking up the scum layer, mixing it in with the liquid portion of the tank to make sure that all the waste is extracted from the tank.
This waste, once it has been stored in one of our lorries, will then be swiftly removed from your site, and expertly disposed of in a safe environment designed for waste disposal, by highly qualified and fully trained drainage engineers.
After this stage is completed, we will clean out your tank, inspect it again and then repair any parts which have sustained damage, taking it back to the levels of excellence that you not only expect, but also deserve. To learn more about this process, from information on our septic sewage pumps to what we can do for your tank once it has been emptied, please contact us today. One of our team members will be happy to help answer any of your questions.
Private Sewer Pump Out Services
There are a number of different professional ways to unblock a drain, but some will be more effective than others to give a private sewer a pump out. Which will work best in any individual case depends on the size and type of blockage, so it is always best that a professional drainage company is called to inspect the problem before work is carried out.
When we are called to unblock or pump out a private sewer drain, we will use one or more of the following methods:
Chemical Cleaners: These may be our first attempted method, depending on the size, type and severity of the blockage in your drain. By pouring these into your private sewer line and waiting, the problem may be dissolved quickly and easily, with the least amount of disruption to your daily life.
Drain Rods: These industrial grade drain rods (otherwise known as "drain snakes") are often ideal for pushing through blockages from private sewers. We will feel around for the problem in your drain and attempt to break it up, flushing it through so that no debris remains.
Drain Jetting: On occasion, your private sewer line may need a more thorough cleaning than chemicals or drain rods can provide. When this is the case, we will step in with a high pressure jet wash that is so powerful, it can push or pump out any blockage from your drains. This water stream will clean out all cracks and crevices in your pipes, can travel around corners and will even tackle tree roots, if needed.
This is the most thorough and powerful sewer or tank pump out service we can provide, and it requires an experienced professional to carry it out. If you would like your private sewer pumped out using our high pressure drain jetting, then please call us and we will help you to arrange a booking.
Contact Us to Get Your Septic Tank or Sewer Pumped Out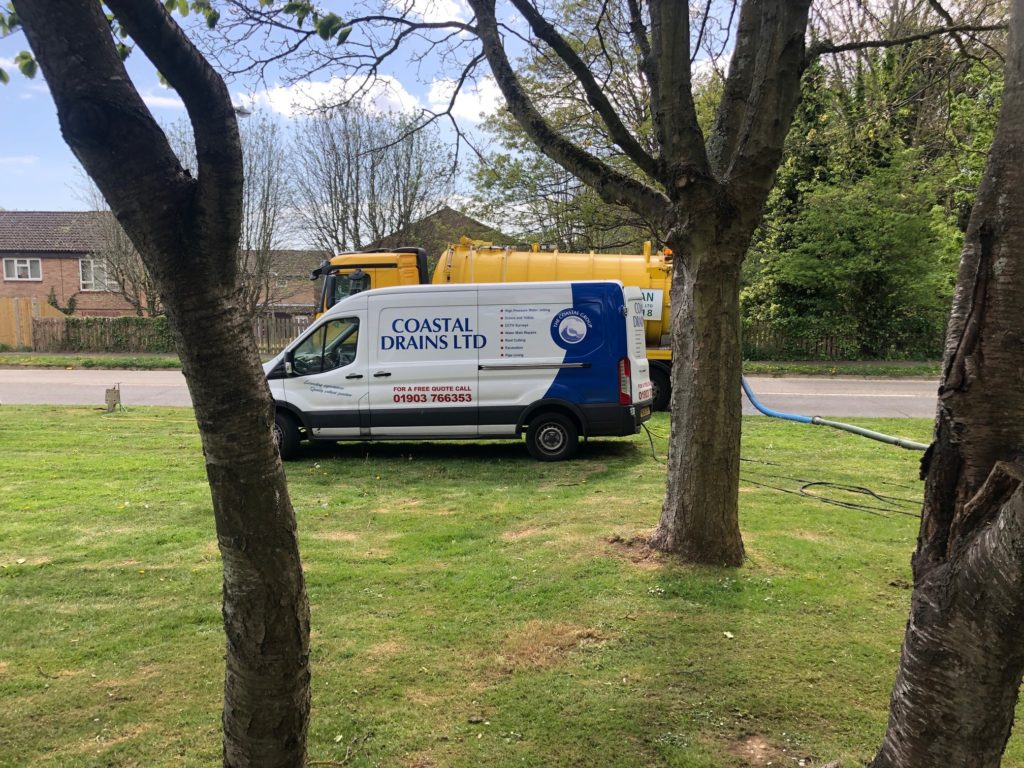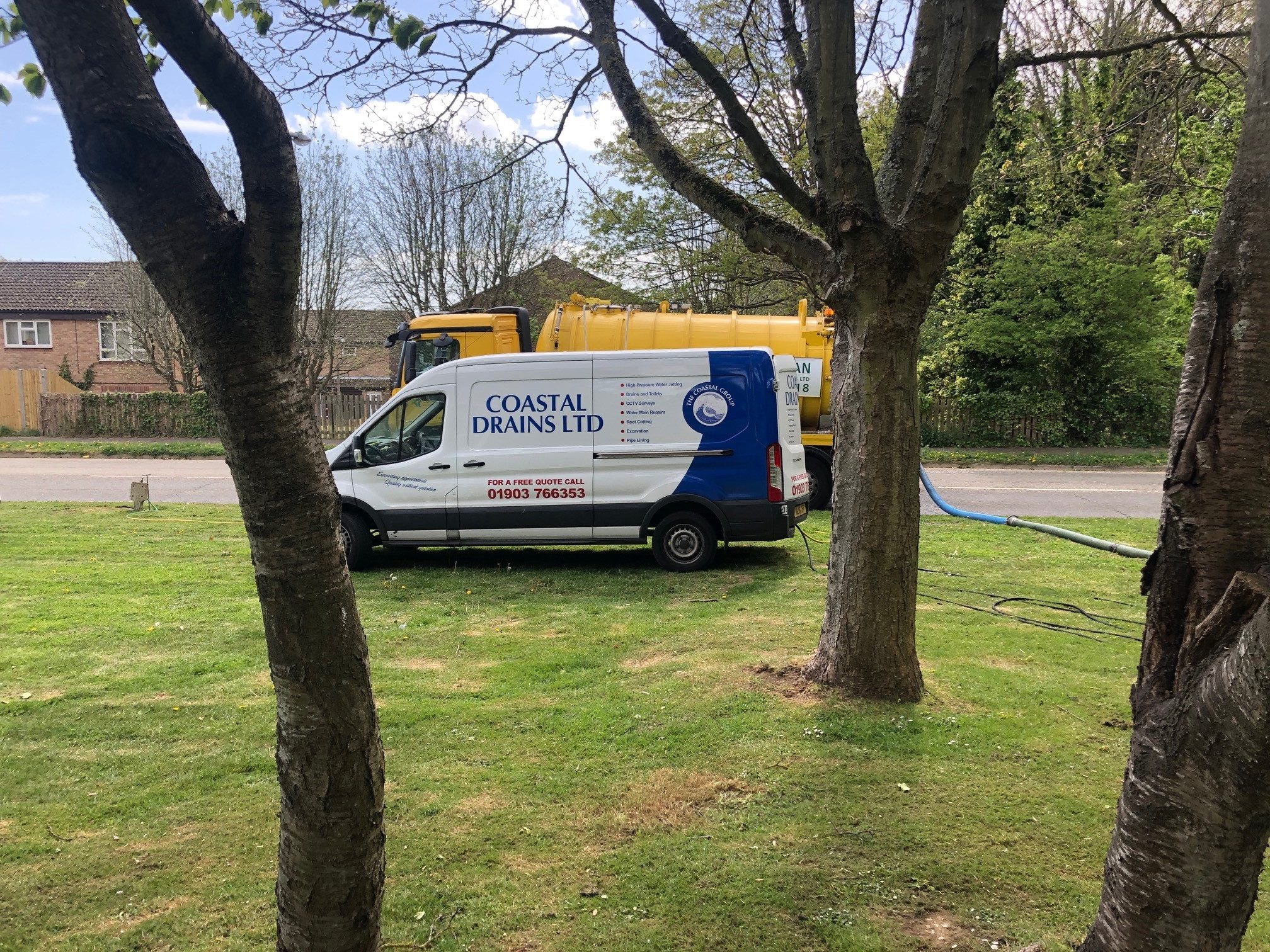 If your septic tank or private sewage system is in need of pumping from a professional drainage firm that you know you can trust, get in touch with Coastal Drains today. We have tackled many types of drainage systems over the years and we are ready and waiting to help with your sewer or tank's pumping out. We know that we have all the skills, knowledge and equipment necessary to get the job done, and your system will soon be flowing again, just the way it should be.
Our staff are on hand every day of the week for any emergency call, so when you know that your tank is full or your sewer system is getting clogged up, contact us and we will be able to send our dedicated team to you in no time. They can get your sewage or septic system back to perfect working order, so you can go on with your day again and know it was done at a price that will not hurt your budget.