Any homeowner will have to keep in mind that drainage systems can go wrong. This can be anything from a blockage in a drain that connects to a mains sewer, to a range of septic tank problems. Some of these issues with private systems are easily fixed with the help of our dedicated team at Coastal Drains, and we have created this guide to talk you through what might be going wrong with your tank in the first place. We also discuss what will need to be done to prevent problems if you share a tank with other properties.
If you have been having any kind of trouble with a private system, or even a system that's connected to the main drains, we will be happy to come to your location to help. Call or email our team today and our friendly staff will be able to discuss everything you need, before our skilled engineers are sent out to get the job done.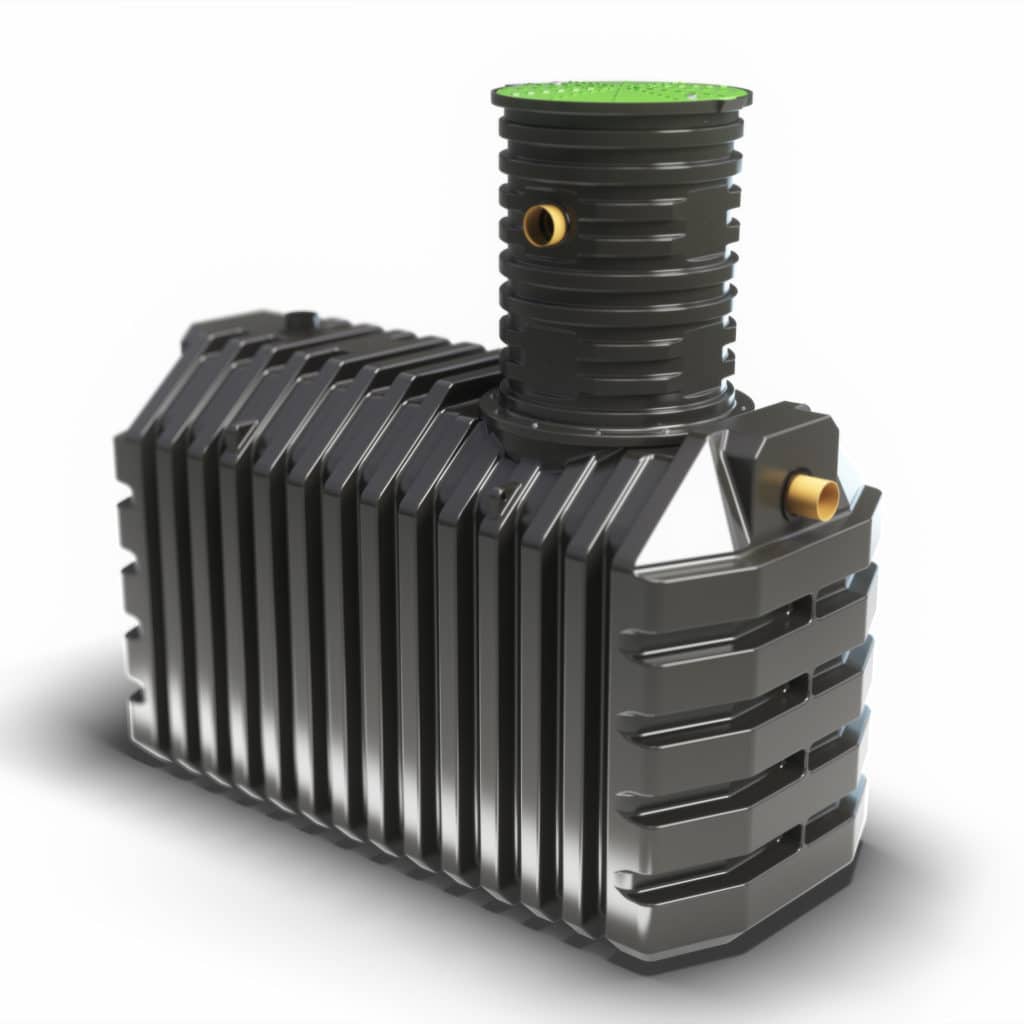 Common Problems You May Find with Your Tank
When it comes to septic tank systems, you will find that the types of problems they can have often depend on whether or not the tank is shared. If the tank is shared, there may be a number of legal issues that you will have to sort out and agree on with your co-users and owners. These problems can include:
How to maintain the tank, including securing the lid
How to allocate costs for cleaning and full de-sludging, as some properties may be different sizes and discharge different amounts of waste
What to do if the tank has to be replaced
It is important that you try to agree with all neighbouring properties who share the tank about how to maintain it. There may be rules about maintenance in the title deeds, so it is always worth checking.
If the tank needs repairing or upgrading to make it safe under the current regulations but not all of the owners agree, it is possible for one owner to organise the repair work by serving notice on everyone who part-owns the tank. The other owners can appeal against this, and all will be responsible for sharing the costs of repair. They will also have to share all legal costs.
Homeowners who inadvertently cause leaks by failing to check the tank properly may have a statutory notice issued to them, forcing them to maintain, repair or improve the tank.
Common Physical Problems with Septic Tanks
The most common septic tank problem that homeowners tend to have is leaking. This can happen just about anywhere in your system, but some locations may cause this more often than others. The most common physical problems that cause leaking from your septic tank include:
Damaged sewer piping allowing surface water to enter the tank
Pipes not being properly sealed at the sewer line entering the tank, or the effluent line leaving the tank
Septic tank covers, lids or cleanout ports accidentally allowing surface water into the tank
Cracks in concrete septic tanks letting effluent out of the tank
Rust damage on a steel septic tank letting effluent out of the tank
Damaged fibreglass or plastic septic tanks leaking at the point of damage or the seam (this problem is rare compared to others)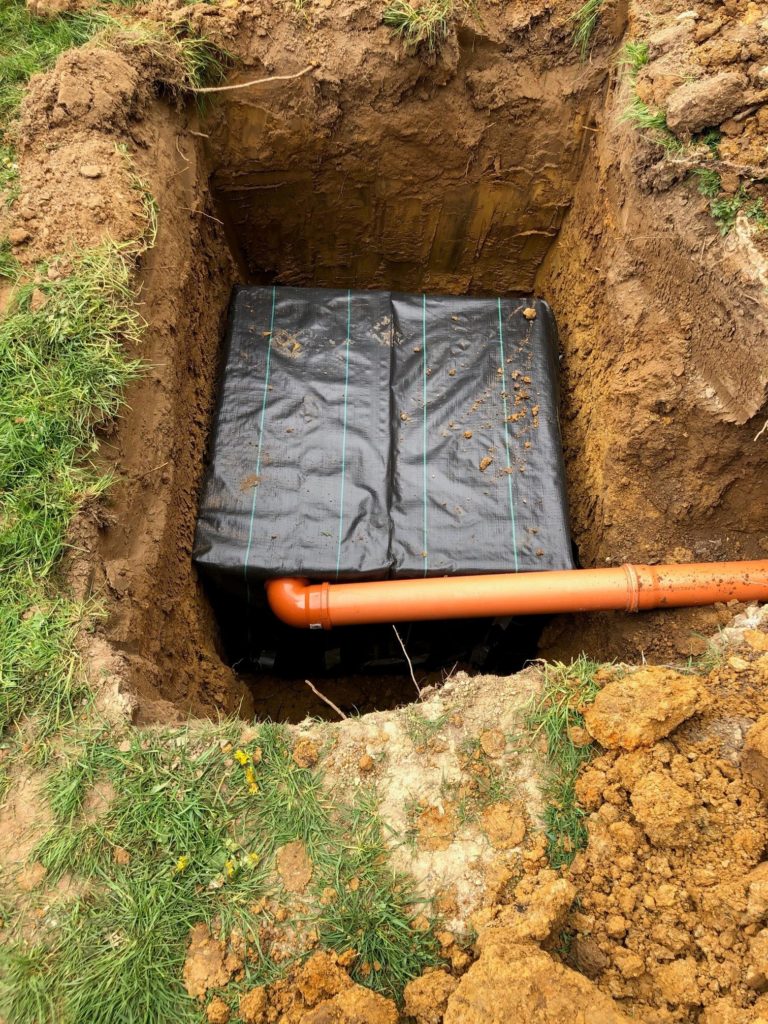 It is possible to reduce the amount of surface water making its way into your tank by ensuring that rain and roof water are properly directed away from your private system. They should instead flow away into your property's surface water drains.
Problems Caused by Leaks Into Your Tank
When rain and other types of surface water leak or are directed into your tank, you may run the risk of flooding your system. It will certainly become overwhelmed by the surge of extra water, and all the separation that takes place in the initial tank will be stirred up and erased by the motion. When this happens, the solids, fats and oils that would normally be broken down and settle at the bottom of the chamber will instead be allowed to pass straight through, potentially the entire way through the system. The most likely result from this will be the solids building up in the outlet pipe that carries the treated wastewater away to a drain field (otherwise known as a "drainage field" or as "leach fields").
When the solids build up in the pipes, the growing blockage will not only start to cause a sewage backup, but will also start to make the pipes themselves waterproof. This prevents any treated water from passing through the system and reaching the drain field. As a result, the system will simply break down and stop working.
How We Fix Septic Tank Problems
In order to prevent common problems from occurring with our customers' septic tanks, we work closely with them in order to set up a regular schedule of septic tank repair and tank pumpings. Our team of highly trained and fully qualified engineers will carefully and thoroughly clean and de-sludge your entire tank on a timetable you set, checking the overall system as we go for anything from broken dip pipes to damage or rust from the lid down to the bottom of the chambers.
Imagine never having to worry about when you next need to empty your tank or have it repaired ‒ all it will take is checking the receipt we'll provide, letting you know the last time it was maintained! If it's been between 6 and 12 months, it might be just about time to book another appointment. This should keep your tank and drain field working as they should for the longest amount of time possible.
Contact Our Team to Get Your Tank Back on Track
If you have a septic tank in urgent need of repair, whether you've been having trouble with leaks in a cracked septic tank made of concrete, damage done to a plastic tank by a tree root or even rust in a steel septic system, get in touch with Coastal Drains today. We are passionate about providing the best service possible and we want our customers to have the systems that keep their homes comfortable to live in, so we will do everything we can to see that your septic tank has all its problems taken care of, as and when you need.
We can be there in no time at all to tackle your tank's problems, and our team members will be delighted to lend their expertise with every step of the process. This ensures that the work is done quickly and efficiently, to the professional standards you deserve. Concrete, steel or plastic tank, we will get it back on track.