Commercial Drain Jetting – Cost-effective and Efficient Drainage Solutions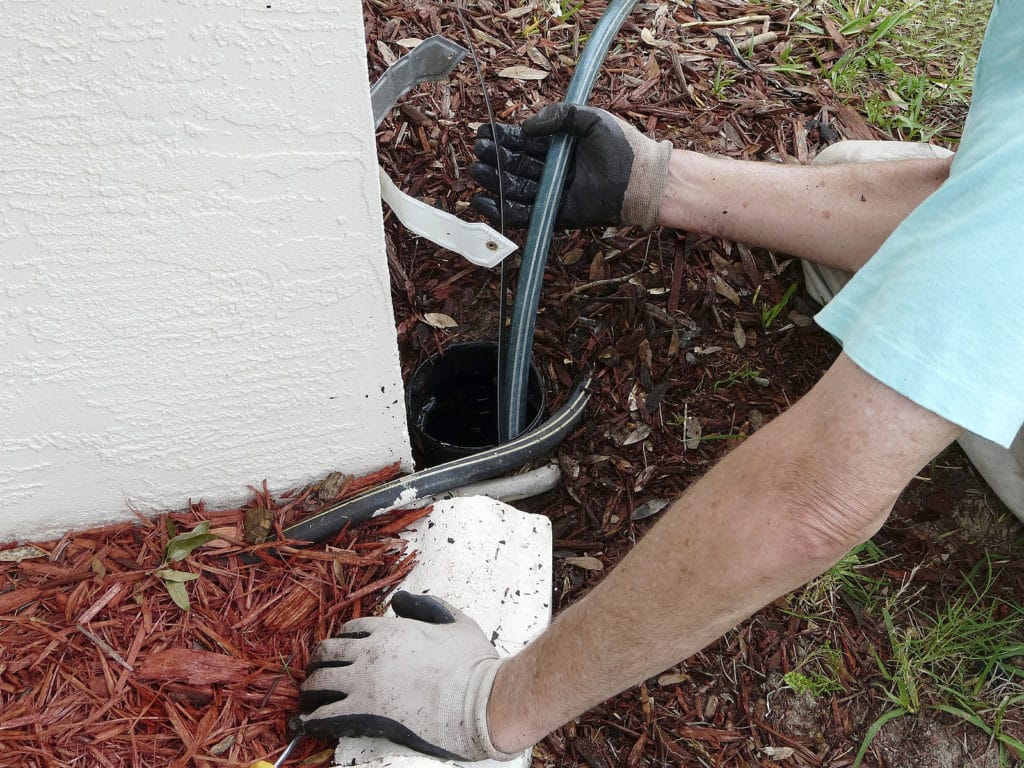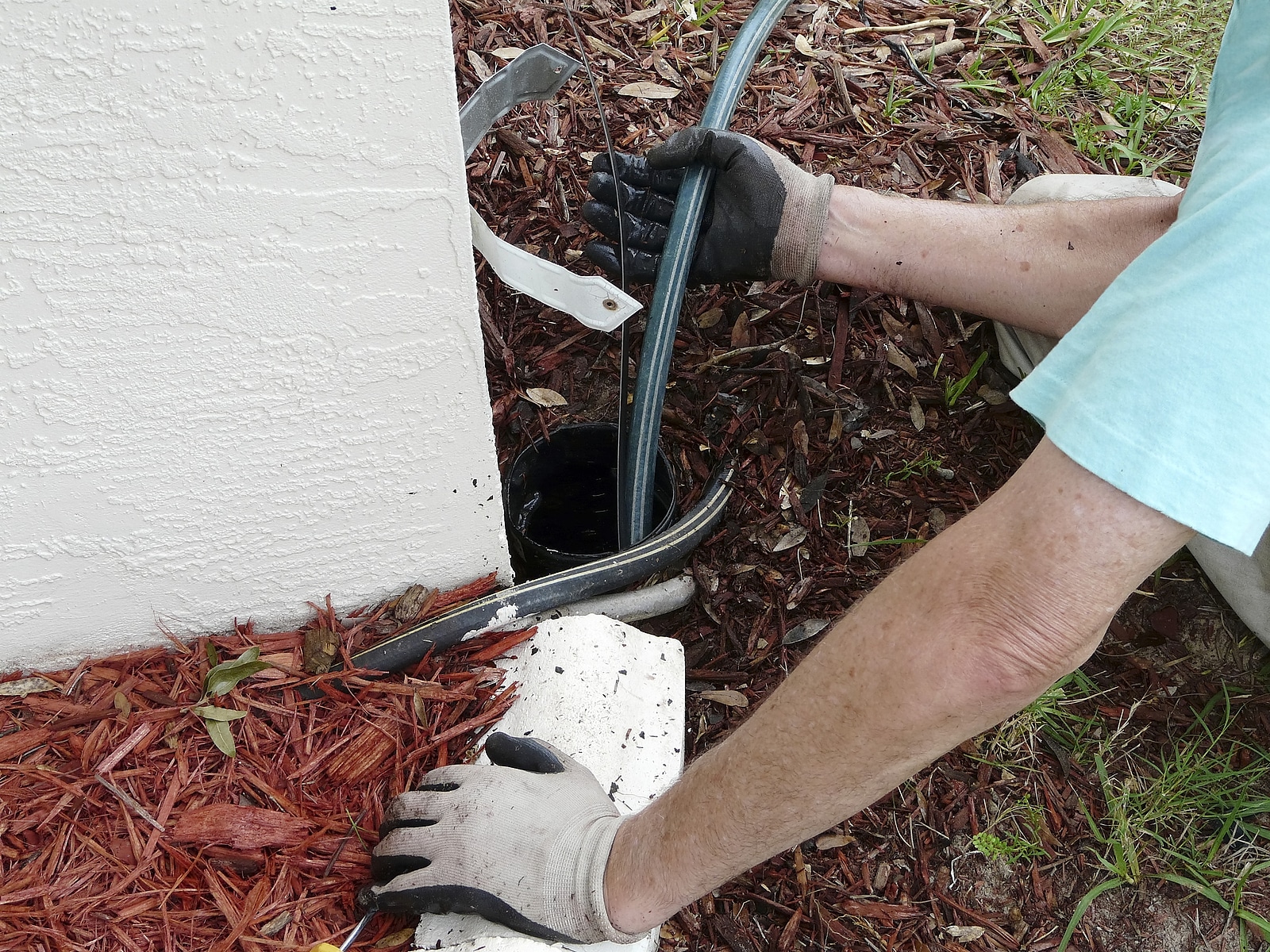 When you've got a blocked drain on your commercial property, it can often feel impossible to fix quickly. Here at Coastal Drains, we use high-quality jetting equipment to breathe new life into blocked commercial and domestic drains – we can clear even the most stubborn blockages and grease traps. 
You may need commercial drain jetting for multiple reasons, these include:
Clearing fat and grease out from blocked restaurant drains
Cleaning thick paint and other foreign objects out from construction drains
Breaking through fatbergs in outdoor drains
Removing blockages caused by wet wipes, coffee grinds, and other inappropriate items
Clearing away leaves, mud and stones that may have blocked the drain
Removing tree roots that may have penetrated the pipe
If you have a drain blocked by any of the above, don't wait for the problem to get worse. Contact us today.
How Does Commercial Drain Jetting Work?
Our drain maintenance services consist of using high-pressure water jets in order to clear all types of blockages. From tree roots to a buildup of fat and oil, or a build-up of other kinds of debris; we can clear your drains with our industry-grade high-pressure water jets to get your drains back to the best working order.
Our expert commercial drain cleaning services can also be used as a drain maintenance method for your commercial property – with frequent cleaning ensuring the longevity and proper working order of your commercial drains. If you do experience any blockages further within drain and sewer pipes, we can also provide CCTV drain surveys for commercial drains in order to determine the root cause of any blockage, and determine the best solution.
In need of an expert commercial drain jetting and drain repair service? Our expert drainage engineers at Coastal Drains are the number one choice for drain unblocking services in the South East. For a free quote on our commercial drain cleaning services, contact us today.
Commercial Drain Jetting – How to Tell if Your Drains are Blocked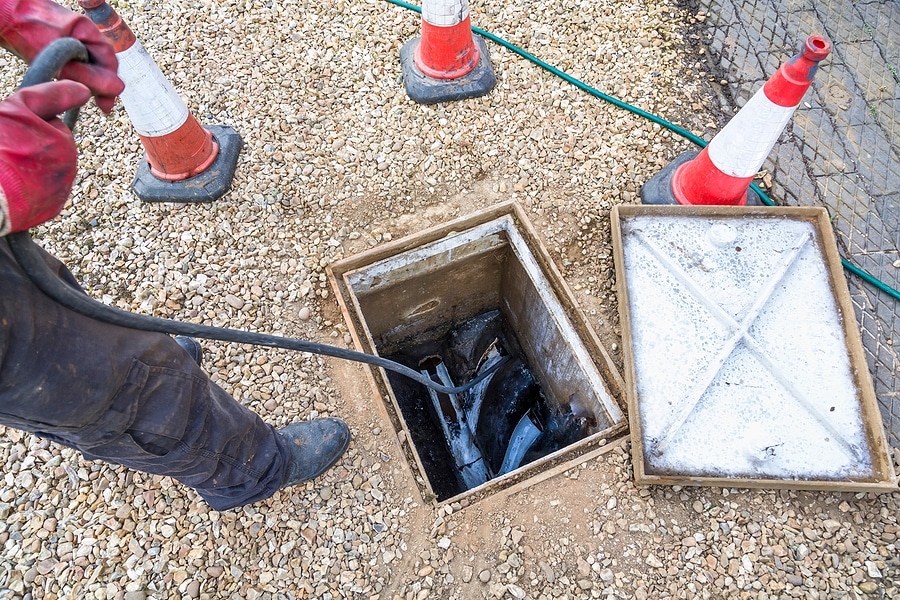 From time to time, blockages can occur in office, hospitality, warehouse and other commercial drainage systems; some can be worse than others – requiring a professional to fix it. These blockages can occur for multiple reasons, either the drainage system is not regularly maintained with good drain maintenance services, inappropriate items are forced into the drainage passages, or natural degradation caused by tree roots permeating into the system occurs.
Do you think your commercial drains may be blocked? There are signs that show your drains are not working as they should. Below, we've included the core signs to watch out for – for when your drain and sewer systems may be blocked. These signs include:
Bathroom or kitchen facilities draining too slowly
Foul smells coming from the drains on your property
Toilets rising too high or draining too slowly
Flooding from drains, gullies, or manholes
Plugholes excessively gurgling during draining
If you notice any of these telltale signs coming from the drainage systems on your commercial property, then you'll need to give our expert drainage engineers a call. We can provide a CCTV drain survey to discover what's causing the blockage, and a commercial drain jetting service if it is required.
To get started with fixing your drains, contact us today.
Can I Clear the Drain Myself?
It is unlikely that any pressure washer available commercially is able to provide enough power to unblock your drains. However, if the blockage is relatively small and located near the entrance to the drain; it may actually be worth trying to complete the job yourself. Please note that, even if a blockage looks easy to remove, you may accidentally dislodge it and push it further into the drainage system; causing an even greater blockage further within the drain and sewer systems.
Because off-the-shelf water jets are not as powerful as professional drain jets, we highly recommend opting for a certified drain jetting service from Coastal Drains. We use state of the art water jets to clear blockages, even if they are deep within the system. If you do try to clear the blockage yourself, you may create a more costly problem to solve. 
If you find that you're unable to clear the drain yourself, or if you've accidentally worsened the problem, there is no need to worry. Calling in a professional is the best way to solve these kinds of problems in quick, noninvasive, and cost-effective ways. Our drainage engineers are the best choice for clearing blocked commercial drains, contact us today.
Contact Our Engineers for Commercial Drain Jetting Today
Our expert drainage engineers at Commercial Drains pride themselves on their extensive industry knowledge and experience. As a family-run company with over 20 years of industry experience, we ensure that we supply the highest quality services throughout the entirety of Sussex. From Chichester to Rye, and their surrounding areas, our services are available without callout fees – including 24/7 same-day emergency callouts. We guarantee the most competitive rates for commercial drain jetting on the market.
For commercial drain jetting services from a team of trusted experts, contact us today.