Professional Gutter Cleaning in Brighton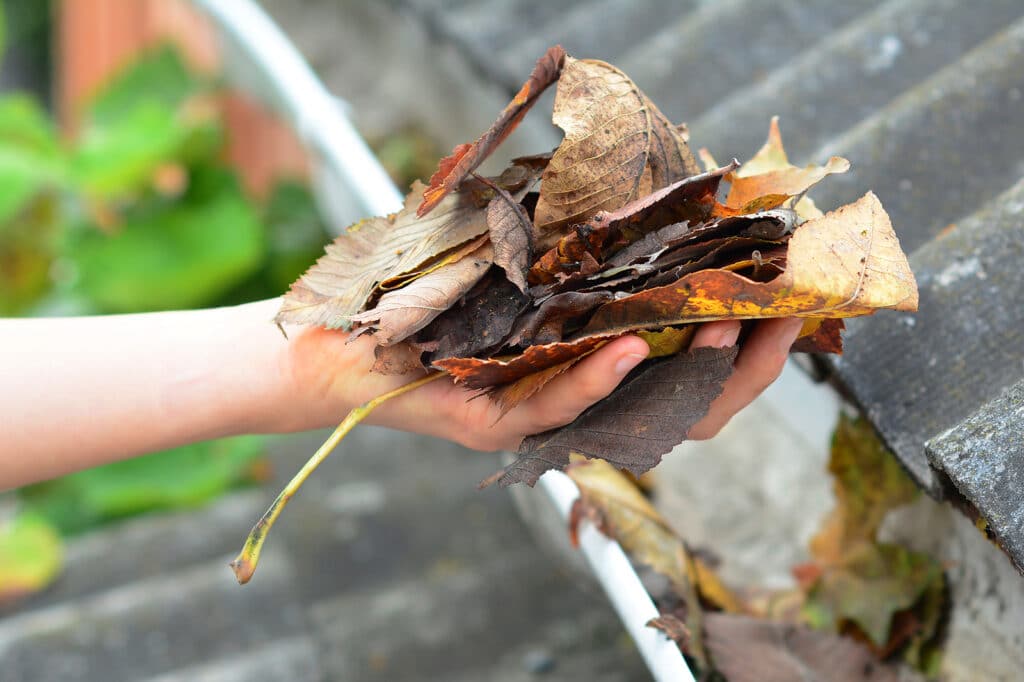 Blocked or poorly maintained gutters pose a serious risk to your home, potentially generating costly damages unless rectified. Operating across Brighton and Hove, Coastal Drains offers an exemplary gutter clearance service, with our professional team fully clearing all obstructions and restoring your guttering network to full working order. We have earned a sterling reputation over the last 15 years, with a 5-star rating on Checkatrade and a Trading Standards Approval mark. We offer free quotes, and operate a low price guarantee, with no hidden charges. Whether looking for regular cleaning on your gutters, or to have a problematic blockage removed, our team is ready to get to work.
Call us today to get a low price quote on gutter cleaning in Brighton.
How Do Gutters Get Blocked?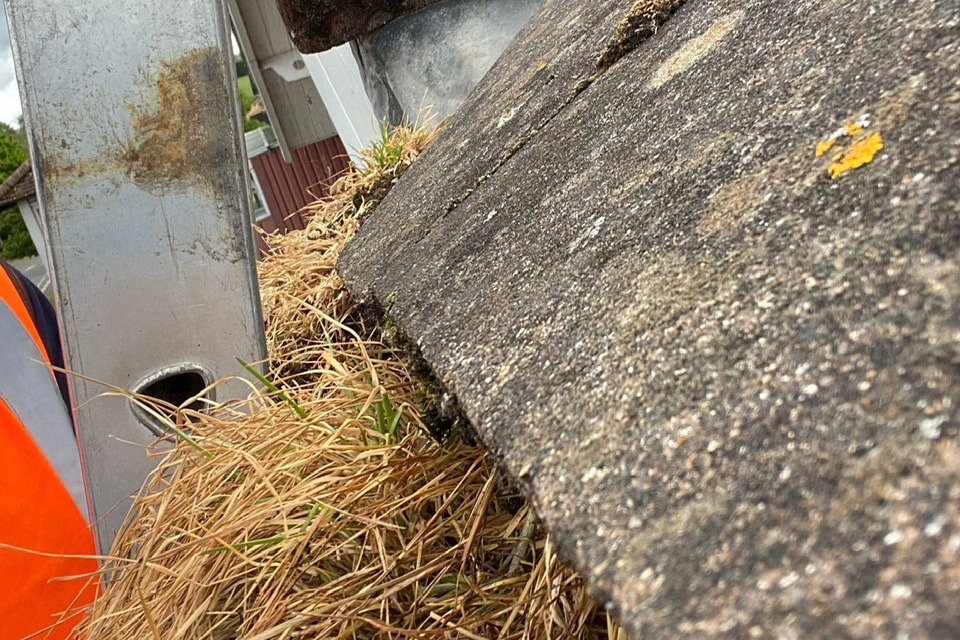 Within Brighton, the main cause of blocked gutters will be leaves, which can either fall from a tree directly into a gutter, or be blown there by our tempestuous coastal winds. Twigs can also be carried into gutters, often lodging within the downpipe. Another cause of blockages is moss, which can fall from your roof into guttering, causing further blockages. If your roof has a serious moss problem we also offer roof cleaning services across Brighton.
A combination of leaves and moss can cause water to overflow from guttering, or to become backed up within the downpipe. While a regularly scheduled yearly gutter cleaning will help to ensure that your gutters remain operational, the telltale sign that it's time to have your gutters checked is water overflowing from your gutters, or flowing down your outer walls. If you see either of these, then it's vital to have your gutters cleaned as soon as possible.
The Risks of Blocked Gutters on Your Property
Leaving blocked gutters on your property poses a variety of risks, both visual and structural:
Damage to Your Home: The biggest risk posed, and the most costly to fix, is the serious structural damage that can occur from blocked gutters over time. Water overflowing from your gutters can cause damp to develop within your roof, even rising to minor collapse in serious cases. Water damage can therefore be a considerable expense to repair. Other issues can occur at the base of your property, with damage to foundations caused by pooling water. If you have a basement, common within Brighton, this pooling water can cause cracks and dampness to occur within.
Mould Growth: The water falling from your gutters can cause mould to grow both internally and externally, with potentially dangerous black mould growing within lofts in extreme cases. At a minimum, mould will be unsightly, growing in trails down your wall. At its highest levels, mould poses a health risk to those living in your home.
Insect Infestations: Blockages within the downpipe of your gutters can create the ideal breeding ground for insects, offering the lethal combination of darkness and dampness. This can lead to an infestation of insects in your garden, including wasps in the summer.
Having clean gutters on your home ensures that water can be safely moved towards the drainage, removing the risks that come from blockages.
Our Expert Gutter Cleaning Services in Brighton and Hove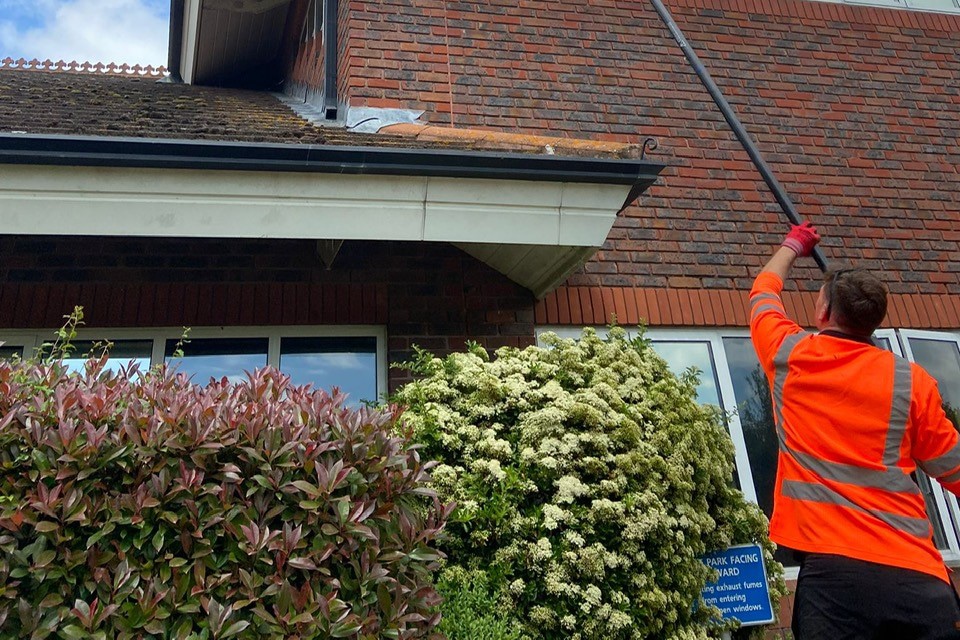 When it comes to gutter cleaning in Brighton, Coastal Drains are available to vanquish even the most stubborn blockages, combining technical expertise and specialist equipment to promptly clear your gutters. Our team of gutter cleaners in Brighton will both clear your guttering of all debris, and thoroughly flush through your downpipes with pressure washing. We can also identify any damage to your guttering, offering repair work alongside our cleaning services.
Why Choose Coastal Drains For Gutter Cleaning
Our team has gained a reputation throughout Brighton and East Sussex for reliability, honesty, and friendliness, offering a low price guarantee on all work completed, with no hidden fees. Our commitment to excellent service is underlined by our multitude of perfect scores on Checkatrade. We can offer 24/7 callouts in Brighton and the surrounding areas, regardless of your drainage emergency. Regardless of the size of your house or flat our skilled team will be able to effectively clean your gutters.
We are also available for all drainage work you might need, offering CCTV surveys and drain unblocking, alongside water main repair across Brighton. For any drainage needs, speak to a member of our team today.
Gutter Repair Work in Brighton
While gutter cleaning will often be enough to fully restore a guttering system to working order, in some cases there may be more serious structural damage to your gutters. This will require gutter repair, which is also offered by Coastal Drains within Brighton. Gutter repair, in the case of UPVC gutters, will involve replacing the sections of guttering that have been cracked or damaged. These cracks and breaks allow water to escape, bringing about the same property risks posed by blocked gutters. Our team will be able to point out any issues within your gutters that require work, and can give you a no-obligation quote for gutter repair work in Brighton.
---
Book a Thorough Gutter Cleaning in Brighton Today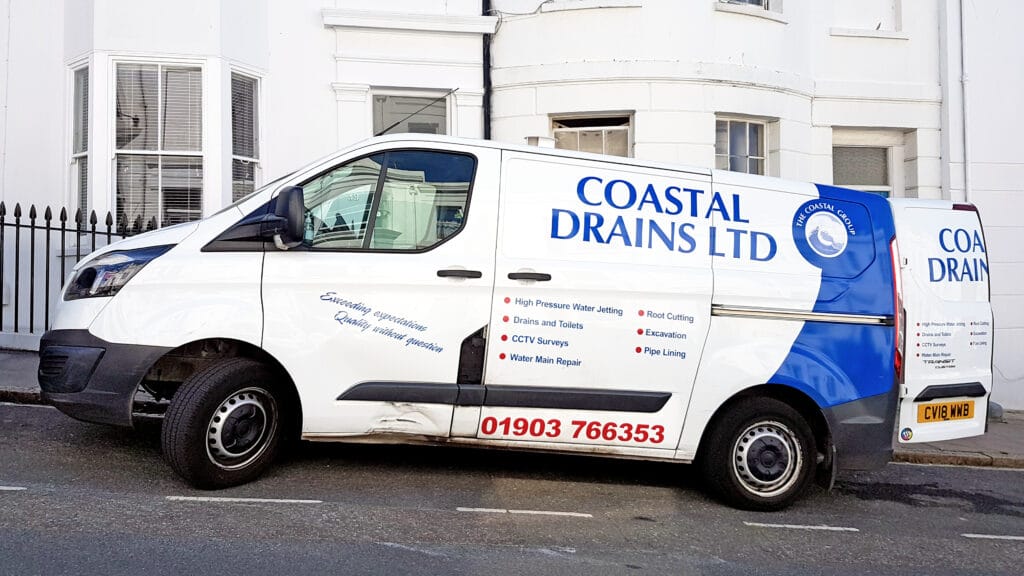 Whether you are looking for a regular gutter cleaning to ensure their continued performance, or are concerned that your gutters may be blocked, Coastal Drains are available for professional gutter cleaning in Brighton. Our team will expertly clean both your gutters and downpipe, and are also available for gutter repair work should structural issues be discovered. We operate a low price guarantee on all work, beating any other gutter cleaning price in Brighton. For a friendly, efficient, and rigorous gutter cleaning service, get a quote from Coastal Drain today.
Contact a member of our team now to schedule gutter cleaning in Sussex.