Comprehensive Gutter Cleaning in Worthing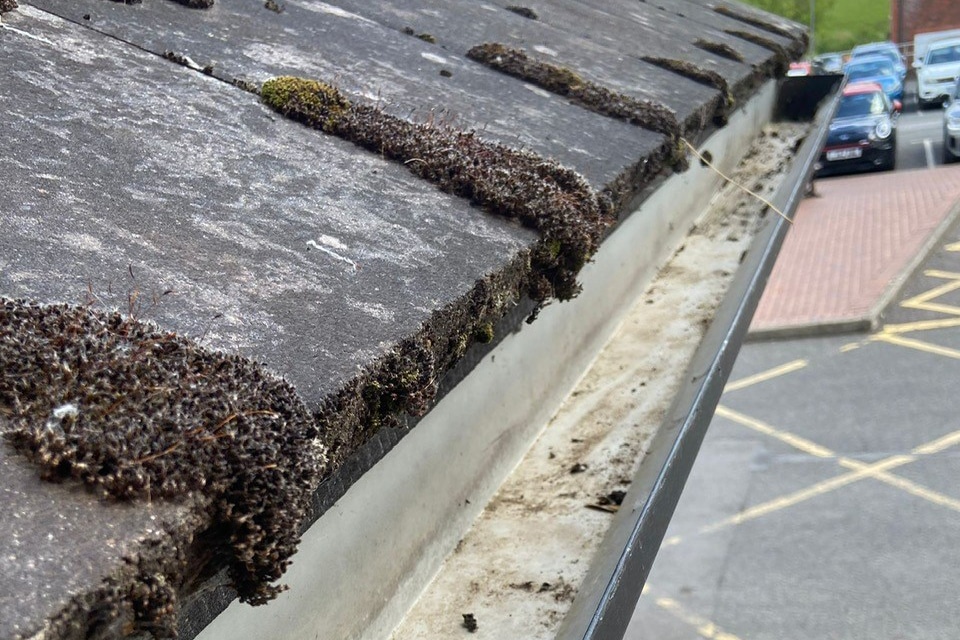 Gutters perform a vital role within a property, and blockages within the gutter or downpipe can lead to serious issues, requiring costly repairs. To avoid these issues, regular gutter cleaning is required, carefully removing all debris and flushing through any obstructions. Coastal Drains operates across Worthing and West Sussex, offering professional gutter cleaning services at a guaranteed low price.
Our skilled team members are available for regular check-ups and heavy-duty cleaning jobs, utilising our wealth of experience and high-grade equipment to ensure that even the most stubborn of blockages are cleared. Our team is available to perform a thorough gutter cleaning in Worthing today.
Call us today to book an expert gutter cleaning.  
What Contributes to Blocked Gutters?
Blocked gutters are caused by two key factors, both of which will be impacted by the strong coastally winds of Worthing and much of West Sussex. Leaves are the most common source of blockages, both those that have fallen directly from trees and those blown into your gutters by the wind. The other contributor is moss, which can be blown from roofs into gutters, causing further blockages.
In places with a high level of wind, such as Worthing and the surrounding areas, things like twigs and sticks can also be blown into the guttering, often becoming lodged within the downpipe. Gutters become blocked in a couple of ways, both by leaves and debris lodging within the gutter itself, or by blocking some or all of the downpipe. Both of these can lead to water overflowing or backing up.
The Dangers of Blocked Gutters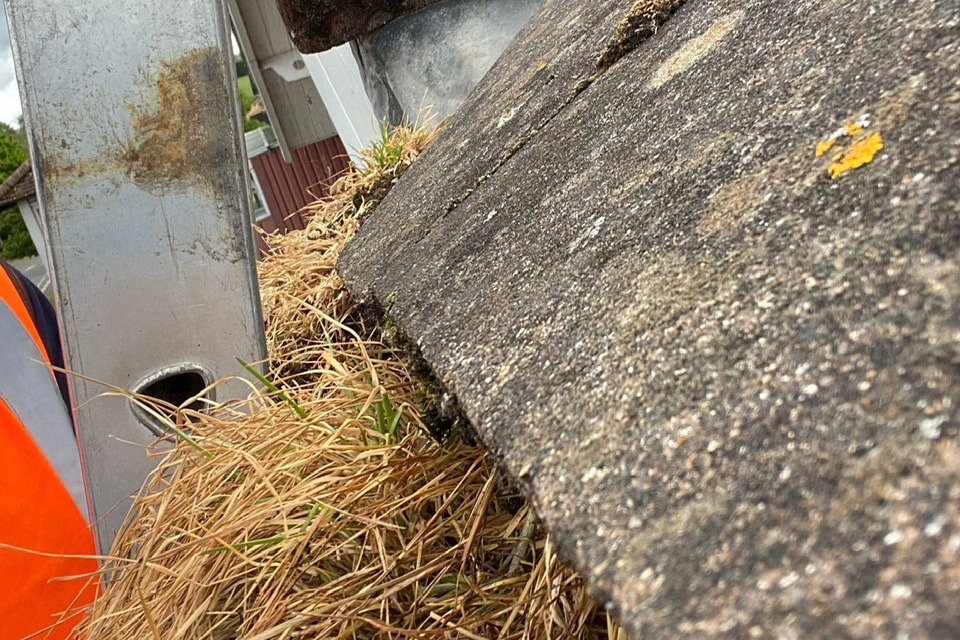 Blocked gutters pose serious risks to a property, potentially leading to costly damages if left unaddressed. Even in the short term, they can cause visual and structural issues.
Issues Within a Roof: Blocked gutters can cause water to overflow onto a roof, potentially leading to serious issues. When water pools on a roof it can cause damp and mould growth within a property. While this already presents a serious issue, when left unaddressed it can cause partial roof collapse, which will come with a huge price tag to fix.
Mould: Water running down the walls of a property can lead to the growth of mould both inside and outside. Mould will be visually unpleasant, particularly internally, but can also be a health risk in the case of black mould. Mould running down the wall from your gutters can be a telltale sign that it's time to book a gutter cleaning.
Damage to Foundations and Basements: Water that overflows from gutters can pool at the base of a property, causing damage to the foundations and in extreme cases requiring expensive repair work. Houses with basements can also encounter similar issues to roofs, with damage to walls and mould growing within them. Compared to the cost of a regular gutter cleaning, any foundational or structural damage to a property will cost considerably more.
Insect Hives: The downpipe of a gutter can become blocked with twigs, leaves, and moss, creating a warm dark space that is the perfect breeding ground for insects, even offering a home to wasps in the summer. An insect infestation within your garden can render it unusable at times, and will need to be promptly dealt with.
If you believe your gutters are blocked, you should engage the services of a gutter cleaning company as soon as possible, ensuring they clean the gutters and downpipe. Keeping the exterior of your property clean will help to avoid the risks that blocked gutters pose.
Our Expert Gutter Cleaning Service in Worthing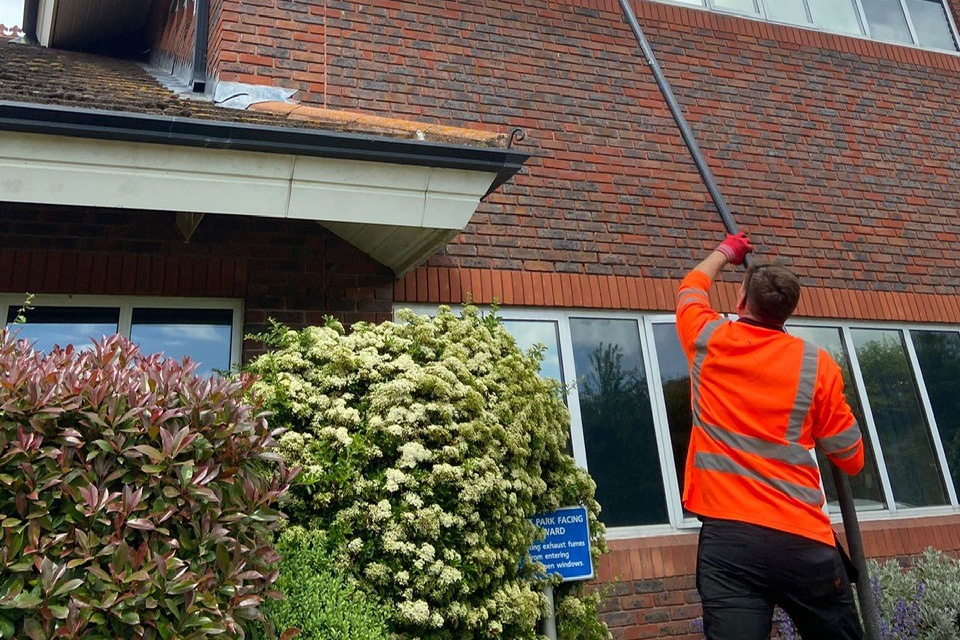 Coastal drains offers comprehensive gutter cleaning in Worthing and West Sussex. Our team can clean your gutters and downpipes, removing all debris and thoroughly flushing through even the most firmly lodged obstructions. Gutter cleaning is recommended as a yearly house maintenance service, best scheduled in the autumn to catch the freshly shed leaves. In situations where you believe that your gutters are blocked, however, you should look to schedule a cleaning as soon as possible.
Our team works across Sussex, offering the full range of drainage services including gutter cleaning and repairs to the Worthing area. We also offer roof cleaning, allowing us to limit the risk of moss to your gutters.
Our Full Range of Drainage Services
Alongside gutter cleaning, we also offer gutter repair services across Worthing. A functioning gutter network requires more than just cleaning, with breaks, cracks, and other faults causing water to spill from your gutters and leading to the same risks as blockages. UPVC gutter repair will often involve replacing damaged sections or changing clips, to ensure that all wastewater is safely transported into your drains. Our team will be able to identify any issues within your gutters, ensuring that they are fully operational.
Coastal Drains also offers the full suite of drainage work, using CCTV surveys to identify and fix all drainage issues, offering septic tank and cesspit work, and fixing emergency water leaks. All of our work is covered by our low price guarantee, so whatever drainage issues you may be having in Worthing, Coastal Drains is available to start work today.
---
Book a Thorough Gutter Cleaning in Worthing Today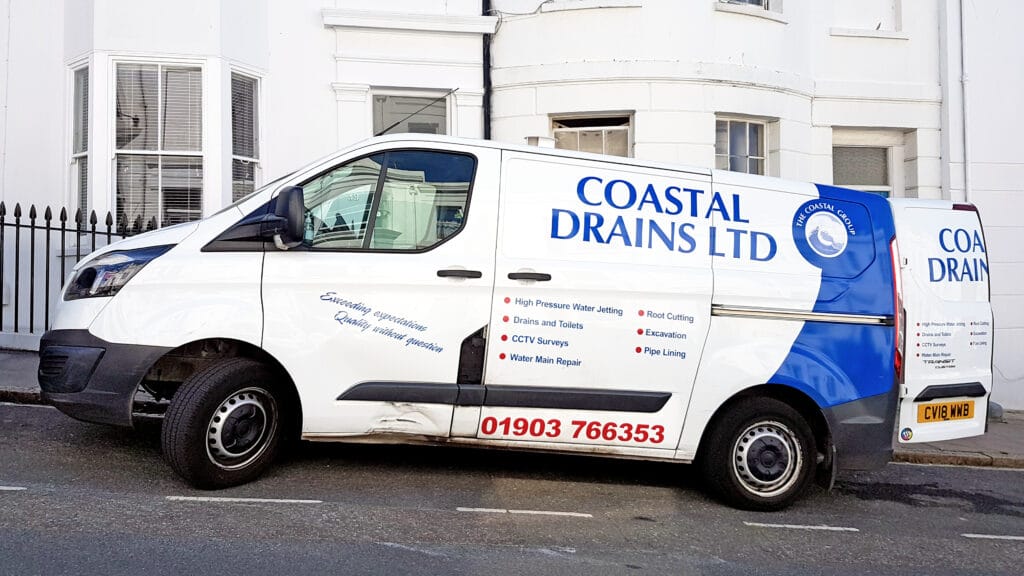 Whether looking for a regular gutter cleaning in Worthing, or if you suspect your gutters have become obstructed, Coastal Drains is available for a prompt, reliable, and friendly service, offered at a low price guarantee. We have earned a reputation for excellence across Sussex, with 15 years of experience and a 5-star rating on Checkatrade. We can give no-obligation quotes on all work, be that gutter cleaning or gutter repairs, and will beat any other price in the Worthing area.
Contact a member of our team today to book an expert gutter cleaning in Worthing.