Water Main Lining
Water main lining strengthens the overall structure of the pipe. Over time main water lines, and other kinds of pipe, will begin to deteriorate and leak. There are a few reasons for this, including rust and general decay from age.
Pipe lining can help to maintain and rejuvenate existing pipes, eliminating the need for entirely replacing a pipe. This is a great benefit to costs and is a minimally disruptive method of making old pipes flow almost like new.
Another perk of this innovation is that some of the more complex and lengthy water main pipes are accessible, even if they are deep underground.
How we replace water lines
Many people may require water main replacement at some point. There are many signs that such work may be necessary, you can learn more about them on our water main replacement page here.
Replacing water mains can be the most frustrating and daunting plumbing issues. Luckily, our team of experts are able to find solutions that do not necessarily rely on the traditional pipe repair methods.
The traditional replacing of watermains, drains, or other pipes involves total replacing of the pipe that any damage renders unusable. While this may be possible, in practice there are many situations where this is undesirable.
These include:
when pipes are deeply entrenched, or they run under buildings
when pipes run for a long distance
when budgetary concerns make the total replacement of pipes unfeasible
The technique of water main lining provides a much more flexible approach. By inserting a liner containing a durable resin into the pipe it is possible to create a very strong new pipe within the old pipe.
The beauty of this technique is that there is no need to dig any trenches or excavate old pipes. The lining works within the pipes in situ to strengthen and fix water mains, gas, drains and other pipes.
How the process of pipe lining works
People refer to pipes using this method a cured-in-place pipe (CIPP). People run a soft tube that absorbs the resin, after the felt absorbs the resin people refer to it as being 'impregnated', through the damaged pipe.
This removes any block, clog, or fills any break, before the lining undergoes a curing process. This hardens the liner, leaving the broken pipe with a hard inner shell that is as strong as the previous pipe.
The liner can can also go into the pipe using water or air pressure, and people can utilise this technique on winding or bending pipe systems
Benefits of water main lining
Lining water mains, drains, or other pipes using this method has several distinct advantages. These include the following:
Cost-effective
One of the main considerations for people undertaking a water main repair or replacement project is the cost that they will incur.
Depending on the location and structure of the water main, lining the pipe may be much cheaper than replacing it outright. The price of materials when using CIPP is very low, and the amount of materials necessary is minimal.
The process does not require some of the traditional plumbing materials, such as joints, to navigate turns or bends in the existing piping.
No digging
The use of CIPP creates an alternative to dig and replace methods, it is what people call a trenchless technology. This results in minimal disruption.
Without the use of heavy machinery, the process is also faster. This contributes to the cost-effectiveness of the process. It may be possible that a small amount of excavation is necessary, but the method can prevent a total excavation of a pipe.
Normally a small access point is the only requirement and the process can finish at the same point.
Choice of resin
Many types of resin are usable with this method. This is particularly significant for water main lining as there is significant strength within the lining.
Water mains usually experience a fair amount of pressure from their day-to-day use. The strength of the lining can make it easy to withstand this pressure in a way that is sustainable and can reliably allow water flow.
Examples of resins that may be useful, depending on the type of pipe, include polyester or epoxy.
Corrosion resistance
Some older pipes, including water mains, can benefit from lining as they are able to have a new lease of life with corrosion resistant material.
The use of resins means that the lining the process creates within the inside of the tube resists corrosion. This is beneficial over time as there is a longer life-span for the new pipe.
It is also important that water mains avoid leaks within the pipeline system from outside sources, which resins can achieve with ease.
Call us to cost your water main lining project
We will be happy to assist you with every stage of your water main lining project. With the best methods and technology, and expert practitioners, we're well-placed to help. Get in touch to get a clearer idea on costs.
We will also be glad to simply provide advice, please contact one of our team for assistance. They will be happy to help.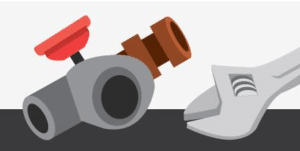 If you have a water supply problem then give us a call, even for advice. We use the latest techniques and technology to carry out emergency repairs or new installations.
Areas We Cover for Water main Lining
Brighton
Hove
Seaford
Eastbourne
Worthing
Crowborough
Haywards Heath
Crawley
Burgess Hill
Horsham
Arundel
Storrington
Chichester
Bognor Regis
Billingshurst