If you maintain your drains regularly, you significantly reduce the likelihood of blockages, the need for repairs, and disruption to your daily life. There is nothing more frustrating than having a blocked drain that isn't functioning properly. Unfortunately, drains are often thought of as any easy disposal method, no matter the material! However, if you maintain your drains properly, you avoid any extensive problems. Maintain your drains by following our tips from the experts.
Keep Grease and Fat Out of Your Drains
Fat and grease build-ups are one of the most common causes of blocked drains in the UK. Fat and grease that is washed down your drains congeals and collects on the sides of the pipes, preventing water from passing through effectively, and eventually blocking your drain completely.
There is a simple way to prevent this problem – don't pour fats, oils, and grease down your drains. When you're cooking, instead of pouring the grease from your pan into your sink, collect it in a bottle and either feed it to the birds or put the bottle in the bin.
Maintain Your Outdoor Drains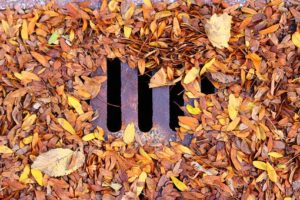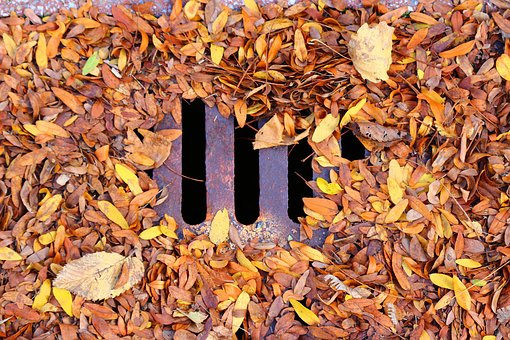 Take the time to clear out debris from your outside drains, such as twigs, leaves, dirt, and moss. Removing this type of debris will help water flow freely, without blockages causing restrictions. To maintain your outside drains effectively, you need to keep them clear of garden debris and check them for blockages about once a month.
If you experience a heavy rainstorm or extremely windy weather, it is important to check the state of your outside drains. It also goes without saying that you should clear up your gardening landscaping to ensure trees and shrubs are kept away from your outdoor drains. This will prevent leaves and other garden debris from being washed through the grating.
Clean Your Drains Regularly
Maintaining your drains properly means you will need to carry out drain cleaning on a regular basis. If you're not someone who enjoys cleaning, don't worry, it's really not a difficult job. All you have to do is pour your chosen cleaning solution down the drain, leave it to rest and get to work for up to 30 minutes, and then wash it down with hot water. Simply repeating this process every few months can be significantly beneficial for your drainage system, preventing blockages, and keeping your drains clear of bacteria.
Top Tip: the best drain cleaner to use for general cleaning is a natural cleaner as some chemical cleaners can cause pipe corrosion, so always read the label carefully!
Regularly Clean Your Drains with Boiling Water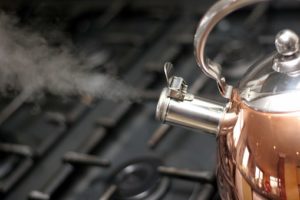 One of the easiest ways to maintain your drains on a daily or weekly basis is to use boiling water. Pouring boiling water down your drains is a great way to reduce the build-up of blockages by washing away any grease, oil, or debris that has started collecting in the pipes.
This simple text will transform your drain maintenance. And it's easy to remember: just pour any leftover boiling water from your kettle down the drain. You can do this when you boil the kettle to make a cup of tea or when you pop the kettle on to make dinner, it couldn't be simpler.
Prevent Drain Odours with Baking Soda
For effective drain maintenance, you don't need to use harsh chemical products. If you want to prevent bad odours and keep your drains smelling fresh and clean, clean your drains with baking soda and vinegar. Pour a small amount of baking soda down your drain, following by white vinegar. For the best results, follow the solution with boiling water to help shift any dirt or grime attached to the inside of the pipes.
Repeat the baking soda and vinegar solution about once a month to ensure your drains are flowing effectively and any foul odours are neutralised. This will neutralise any odours and keep your drains clear from bacteria.
Add Protective Screens Over Plugholes
Prevent materials and debris from being washed down the drain, causing blockages, by adding protective screens over all the plugholes in your home. For example, for shower drains add a protective screen to help catch hair and, jewellery, and soap from draining through into the pipes. Clear all debris that has collected in the protective screens at the end of each week, clean thoroughly, and then return the screen to the drain.
Drain screens are extremely affordable and yet they help save your drains from blockages that could seriously damage your drainage system. As we always say at Coastal Drains, prevention is better than cure.
Call in Our Professional Drain Unblocking Team
Sometimes, blocked drains are far too serious to be fixed using the methods we've suggested. If you've been trying to unblock your drains but haven't been having any luck, you could be dealing with a serious blockage that has embedded itself further inside your drainage system. Prevent any further damage by calling our team of drainage company experts today.
Don't know if you have a blocked drain or a drainage emergency?
Click here to discover the telling signs of a drainage emergency!