Drain Lining and Relining at Coastal Drains
Are you having problems with damaged or defective drainage or piping systems in your home? To solve any problems your drains may be causing you, you may need our repair or relining services. Coastal Drains can help you get your drains repaired and working perfectly once again.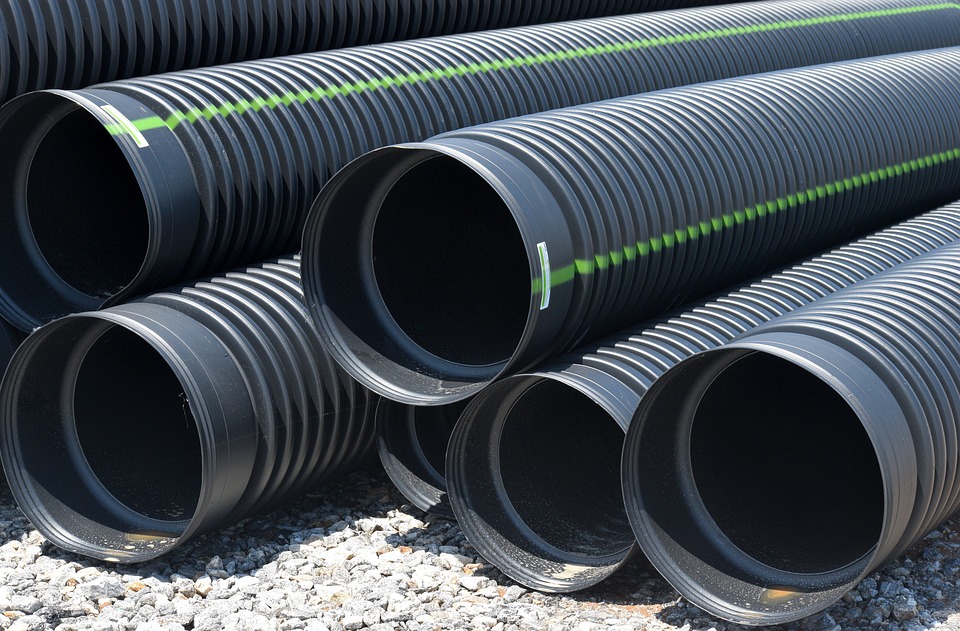 Relining involves installing drain lining or structural pipe lining that bonds to the inside of existing damaged pipes – like creating a new pipe inside the old one. This method can be used in drains as small as 100mm in diameter, all the way up to 1,500mm-diameter culverts.
Leaving your drainage problems due to budget or the fear of invasive procedures could lead to more problems arising, like leaks, flooding, foul odours, and structural damage in the future; making your life miserable. As one of the only drain lining companies that can ensure that the whole process of repairing your drain with our expert structural liners and drain lining services will be as minimally invasive and cost-effective as possible, Coastal Drains is here to help you get your drainage problems solved.
If you would like a quote on drain pipe relining and repairs, contact us here.
What is Drain Lining?
Drain Lining involves lining the inside of an existing damaged drain pipe with a polymer lining which bonds itself to the inside of the pipe. Think of it as putting another pipe inside your existing drain pipe in order to extend its life and strengthen it. Although drain lining can slightly decrease the diameter of your drain, it is generally the preferred method to fixing broken drains as the alternative would be manually digging up the drain in question and replacing the entire unit.
What You Can Expect from Our Drain Lining Service
When you choose Coastal Drains to complete your high-quality drain lining, we can ensure that it is completed as minimally invasive and cost-effective as it can be. Rather than having the need to dig your land up to access your drain proper, we complete a CCTV survey of your drains, and then access can be gained from ground level; with all repairs carried out within the drain itself. We do this in order to preserve the original look of your land, without the need to have obscene building works tarnishing the look of your home.
If this sounds like a great fit for you, contact us here.
How is Drain and Sewer Pipe Relining Completed?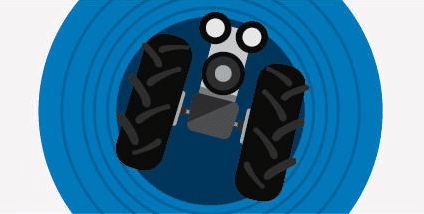 The start of the process is the most important, beginning with surveying the damage that has occurred to the original pipework and setting out a plan of action. In order for this to happen, the internals of the damaged or blocked drain pipe are jet washed, then a small camera is sent along the inside – allowing us to effectively inspect the current condition of the pipe without the need to dig the pipe up.
Once the team determines that drain lining is the best course of action to solve your problem, the liner is then gently fed into the damaged pipework until it covers the entire area of the affected area. Once the drain lining is in place, an airbag within the liner is inflated; pushing the liner to cover the diameter of the pipe. The liner will then take a bit of time to harden and cure into a usable condition, creating a second pipe within the pipe itself.
Once hardened, the airbag is deflated and removed, allowing us to inspect the pipe with our camera once again; enabling us to inspect the quality of work. This is also when we could cut any holes into the drain lining to reconnect any other pipes to the host pipe. After the inspection, and any required cutting, the drain or sewer line will be deemed fit for purpose and ready to use once again.
Although this process may sound complicated at first glance, you can rest assured that this is a far cheaper and faster process than manually digging up the damaged drain and replacing it. This process also ensures that your home is not overrun with loud drills and banging, with only a few quiet tools being used to make this as minimally invasive as possible.
To begin the process of making your life easier with one of the drain relining companies in Sussex, contact us here.
How Much does Drain Lining Cost, and How Long Will it Last?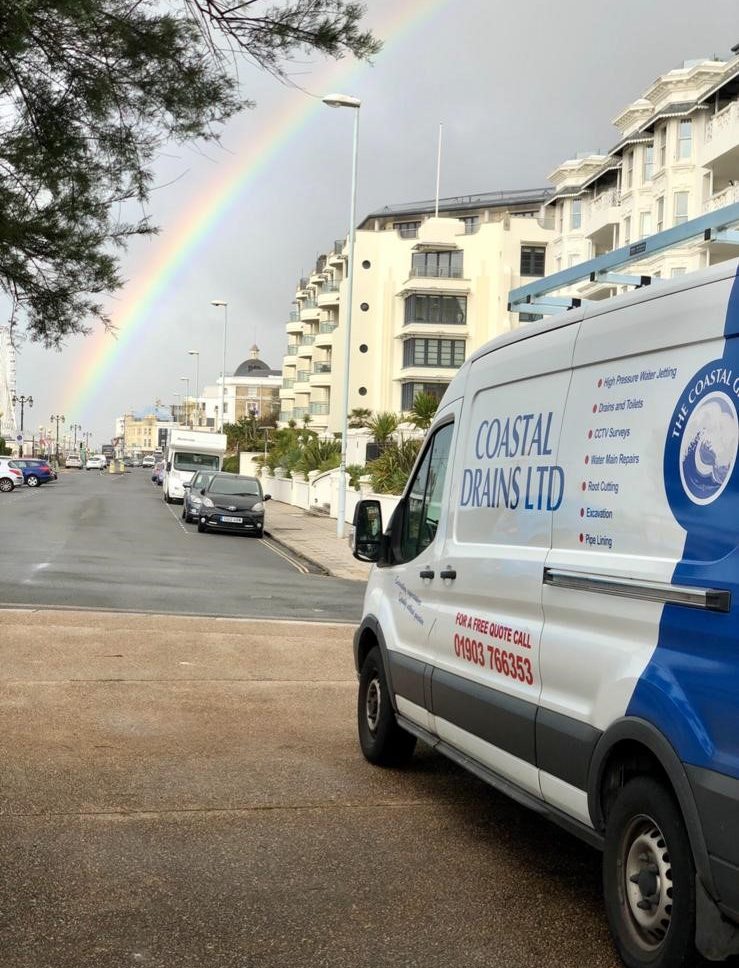 All projects are bespoke to you and we offer the most cost-effective rates on the market; so we guarantee that you can get the best price for your projects completed by us.
Our team are experts in all things drainage, so they can get a job done quickly and efficiently. All of the work we carry out is very efficient and completed to a high standard.
Typically, drain relining work offers a 50-year life. However our team of experts can give you the very best when it comes to drain lining, so you can expect a standard life expectancy of 100 years for our drain liners.
For the best prices on drain lining, guaranteed; contact us here.
Contact Us
Coastal Drains can guarantee the best price on all of your drainage projects and drain repairs in Sussex. We provide 24/7 emergency call-outs, and no call-out charges, throughout the areas we cover throughout Sussex; from Billingshurst and Eastbourne, from Brighton to Crowborough – we've got your back.