Professional Gutter Cleaning Services in the UK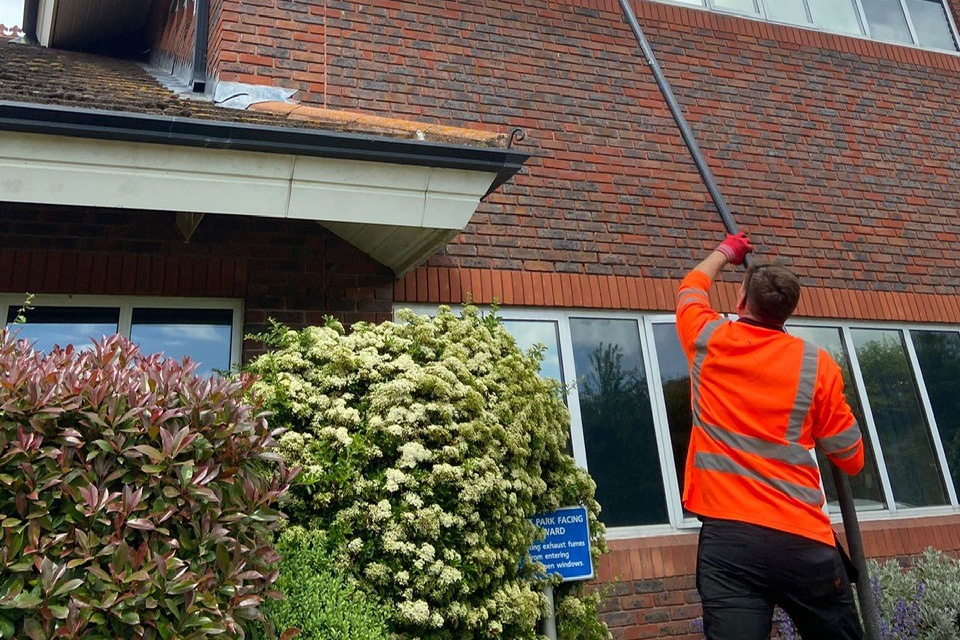 Blocked gutters can cause a wide range of issues around your home. Overflowing water from a blocked gutter can cause damage to your foundations, roof, and basement. It can also cause dampness and mould, and even lead to animal infestations. Keeping your uPVC gutters clean is therefore something that should be of the highest priority for any homeowner.
Coastal Drains are a professional gutter cleaning company, with our experts available to thoroughly clean your pipes, eliminating any risks to your home. We offer cleaning and installation work across Sussex, with a low price guarantee on all of our work.
To book an expert gutter cleaning, contact us today.
The Dangers of Blocked Gutters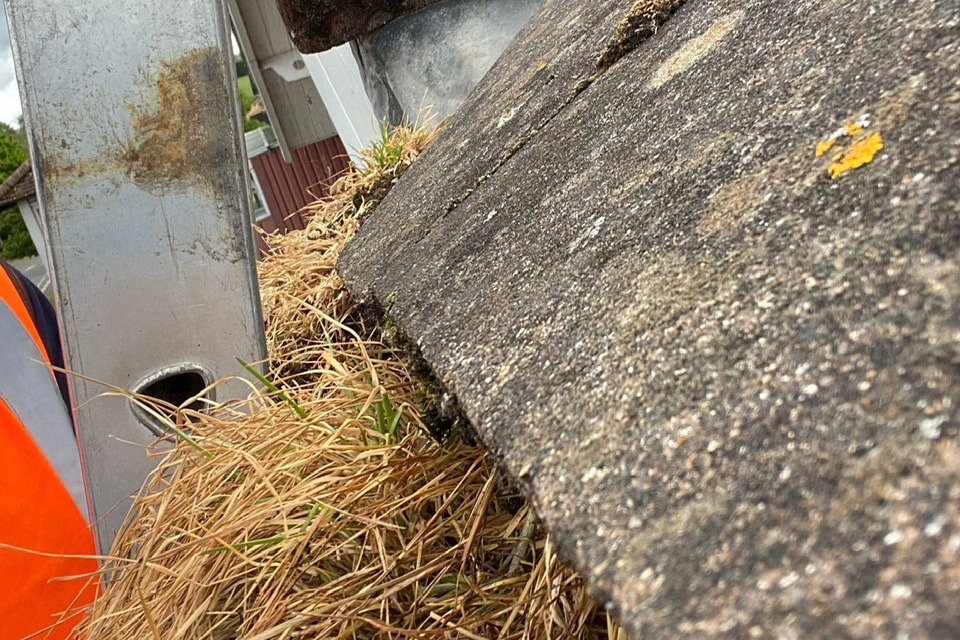 Leaving blocked uPVC gutters on your property can contribute to a series of issues, both minor and major:
Foundation Damage: Water overflowing from your gutters can occur during periods of heavy rainfall, which can also lead to pooling water at the base of your building. This can wear away the foundations of your house over time, potentially causing collapses in serious cases.
Insect Infestation: Blocked leaves and other debris like pine needles within a gutter can make an ideal breeding ground for several species of insect. Damp dark spaces such as a blocked drainpipe can therefore cause an uptick of insects within your garden, including wasp nests within the summer months.
Leaking Roofs: Blocked house guttering can cause water to pool on the roof of your property. In time, this can cause damage to your roof, and leaking within your building. Water damage will be a serious issue, coming with a large price tag for repairs.
Damage to Basement: Similar to foundation damage, pooling water at the base of your property can cause leaking within any basements on your home. This can lead to cracking and mould growth within your basement, and even to flooding in serious cases.
Damage to Fascias: Wooden fascia boards can rot when exposed to overflowing water over time. Replacing them can be a costly and time-consuming process.
Mould: Leaking or overflowing water can cause mould growth on both the inside and outside of your property. This can be both visually unappealing, and also potentially dangerous, depending on the type of mould growing within your living space.
Hiring a professional gutter cleaner can help stop the issues that can come with blocked gutters.
When Do Your Gutters Need to be Cleaned?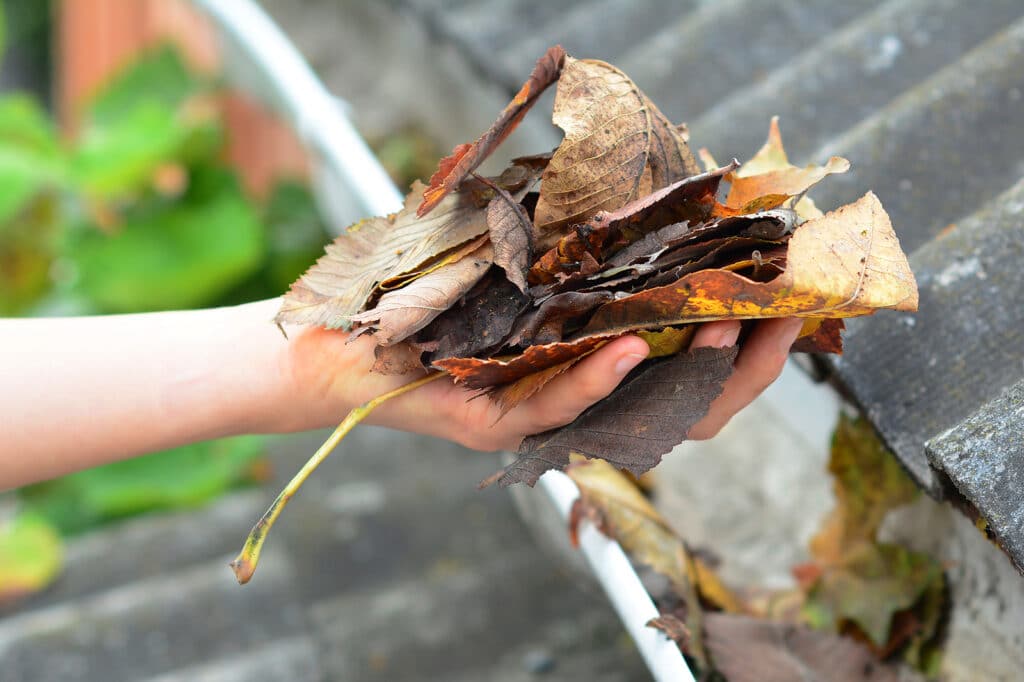 There are many signs around your residential guttering and property that indicate your gutters will need to be cleaned as soon as possible. If you notice water leaking over the sides of your gutters, or the growth of mould around your gutter then it may be time to get your gutters checked and cleaned. If you notice issues with dampness, mould, or damage inside of your house then having your gutters checked should be one of your first steps, as this may be contributing.
For normal gutter care, you should look to get your gutters cleaned once a year at a minimum, ensuring they function correctly and don't pose any risks to your property. Late autumn is the best time to do a yearly cleaning, as this is the heaviest time of year for leaves and debris that can cause blockages.
How to Thoroughly Clean a Gutter
Gutter cleaning will consist of two parts, cleaning out all dirt and debris from the gutters, before clearing within the downpipe. uPVC cleaning companies will help to ensure that your home guttering is fully operational, and that you are not at risk of the many issues that can be caused by clogged gutters. Depending on the size of your building and the best methods gutter cleaning may involve using a ladder to access your uPVC gutters, or a longer vacuum from ground level.
At Coastal Drains our gutter cleaning services are able to expertly clean any gutter. We can also perform gutter inspection and fixing, identifying issues within your guttering and the potential problems this may be causing within your property. We work on both house and flat guttering, cleaning and fixing any issues we may find. If you want gutter cleaning for a semi-detached house, or for your flat roofs, our team will be able to provide it. We can also clean any type of gutter guards you have installed.
What Sets Us Apart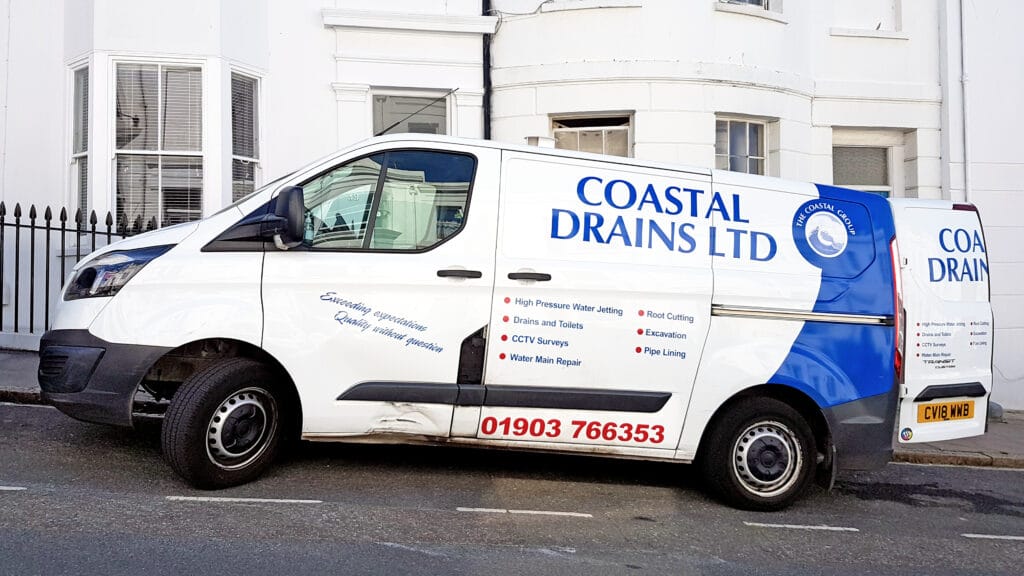 Coastal Drains offers professional gutter cleaning and inspection across Sussex. Our team can perform excellent gutter cleaning, fully removing all debris from your uPVC gutters and downpipes, leaving your home guttering in perfect condition. Our team are expert, friendly, and punctual, offering free, no-obligation quotes on all work. Furthermore, we also offer a low price guarantee, meaning we won't be beaten on gutter cleaning costs in Sussex.
Find out more about our services:
Coastal Drains' gutter cleaning service comes highly recommended, with a five-star rating on Checkatrade after 450 reviews. We have established a reputation within the south east over the last decade for honest, effective, and friendly work. Our gutter service experts are ready to complete any drainage work you might need, to the highest levels of quality.
For thorough, low-price gutter cleaning, contact Coastal Drains today.