Commercial Gutter Cleaning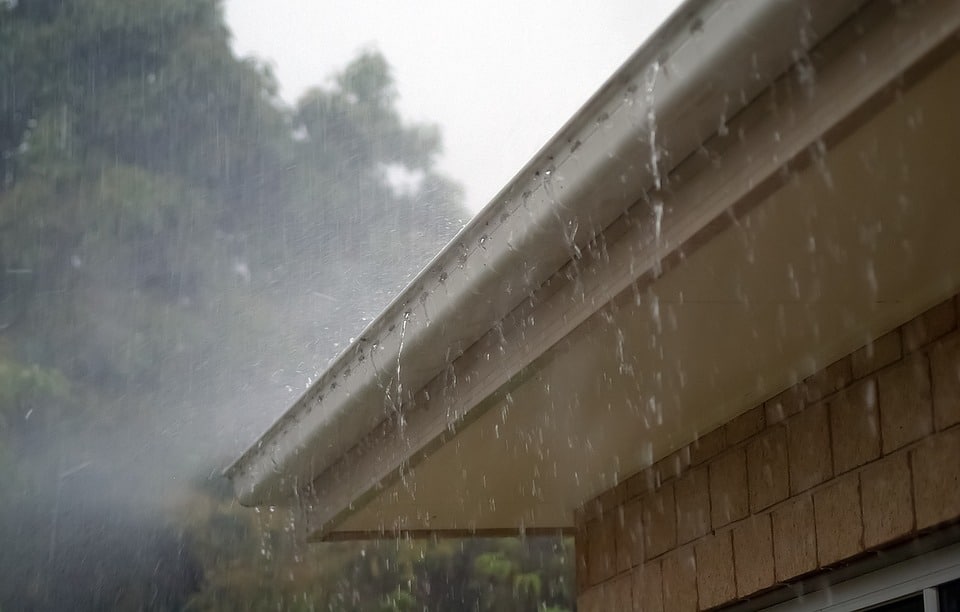 Blocked gutters can cause tremendous issues to a commercial property, with damage to roofs, walls and floors occurring over time. Therefore, commercial gutter cleaning is a necessity to keep your them functioning correctly and to reduce the risks of pooling or overflowing water.
Coastal Drains offers professional gutter cleaning across Sussex, with our skilled team thoroughly cleaning and removing all debris from commercial and industrial properties. We are a friendly, reliable, and expert company, earning a stellar reputation for our work, showcased in our 5-star rating on Checkatrade. We give clear quotes on all jobs, with no hidden charges or call-out fees. Our low price quotes are guaranteed to beat any competitor.
Contact us today to book our commercial gutter cleaning service.
The Importance of Commercial Gutter Cleaning
Gutters play a vital role in all buildings, particularly considering the high levels of rainfall in England. When left unattended, gutters can become blocked by leaves, sticks, and other debris. This can impede their ability to carry water to your drains, leading to potentially serious issues with overflowing water. On a commercial building, this can make rented units uninhabitable at worst, necessitating costly repairs.
Here are just some of the issues that can occur on commercial properties thanks to a blocked or poorly maintained gutter system:
Damaging Foundations: If water overflows from gutters it can pool at the base of a commercial property, rather than drain away. This can cause wear to the foundations of a building, potentially requiring costly repairs. In buildings with a basement, such as a block of flats, this can also cause issues within the building, such as cracks in walls or dampness. In the worst cases, it can even cause flooding
Damaging Roofs and Fascias: Water leaking over the sides of gutters can cause damage to the roofs of commercial buildings, leaking through and causing mould growth or dampness. In extreme cases this can lead to sections of a roof collapsing, making them uninhabitable without expensive repairs. Wooden fascias can also be rotted by consistent water damage, requiring replacement.
Mould on Walls: Leaking or overflowing water can run down the external walls of a property, leading to mould growth. While external mould growth is unsightly, internal mould growth can be a potential health concern for any residents within the building.
Insect Hives: A blocked drainpipe can be the perfect breeding ground for insects, who thrive in dark, damp spaces. This can cause issues within outside spaces, particularly if animals like wasps establish a hive.

On any commercial property blocked or damaged guttering can contribute to costly damage and unsightly issues like mould or insects. It's vitally important to maintain functional guttering within any drainage network. The costs of structural repairs will be far higher than regular gutter cleaning prices.
How Often Should You Have Your Commercial Gutters Cleaned?
If you believe that your property is already experiencing issues caused by clogged gutters you should seek to have them cleaned as soon as possible. Signs to look out for include water overflowing from gutters or mould forming on outside walls. For regular upkeep, a yearly clean should suffice, depending on the number of leaves that will be falling nearby. It can be a good idea to schedule a gutter cleaning after the autumn leaves have fallen.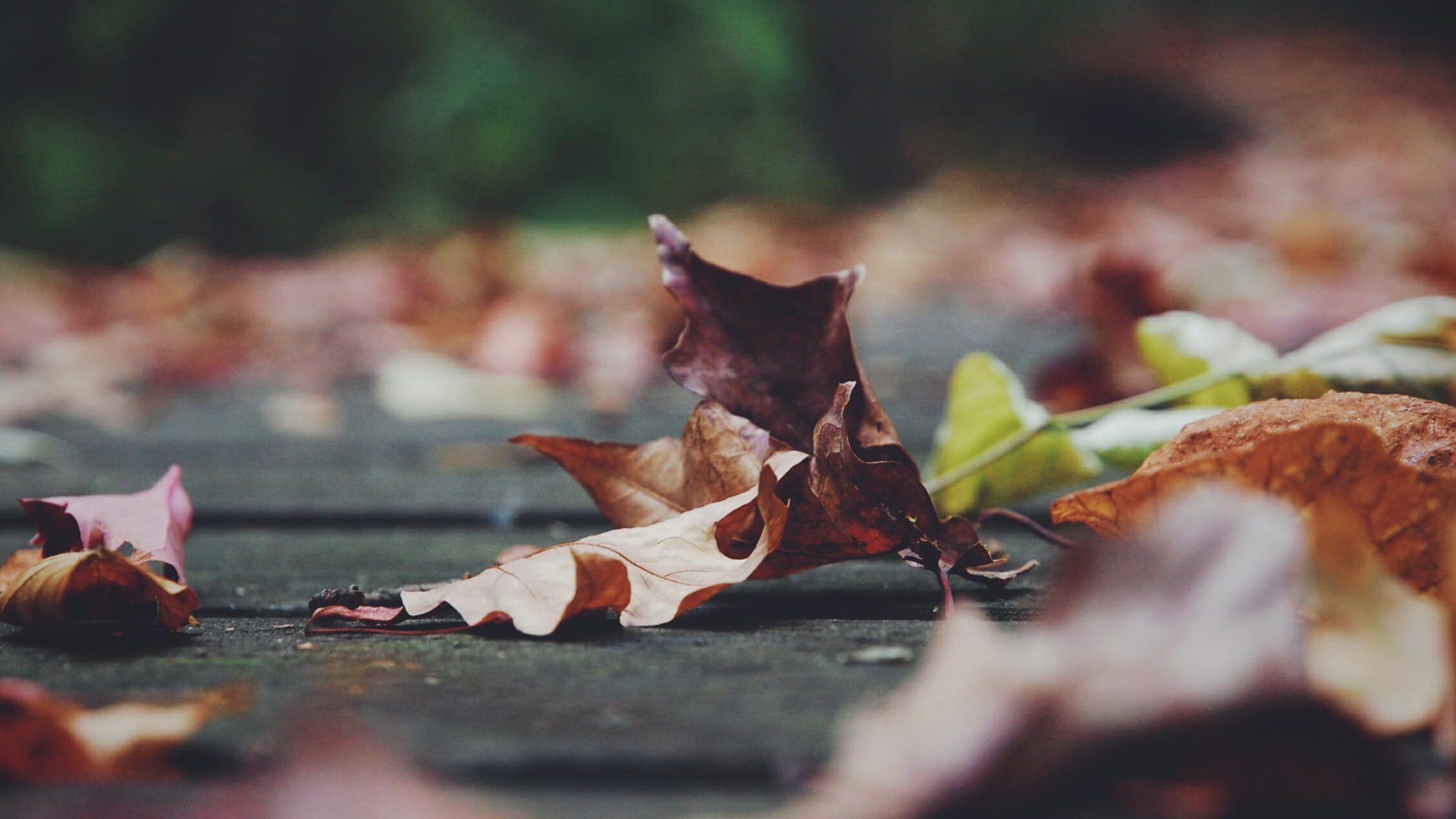 What Will Commercial Gutter Cleaning Involve?
There are a series of methods to clean commercial gutters, depending on the scale of issues and the height of the guttering. Cleaning gutters is made up of two processes, removing all debris from the gutter, and flushing through the downpipe. It's important that any gutter cleaner covers both of these, as sticks and leaves can form blocks within a downpipe, leading to water backing up and overflowing. Different cleaning companies will use different methods to reach gutters, from extendable ladders to high-pressure hoses that can be used at ground level. While cleaning your gutters you should also look to have them checked, as there may be damage to them that isn't visible from the ground, such as cracks or loose connections. You may also have gutter screens, sometimes called gutter covers, which will also need to be cleaned.
Coastal Drains Offer Expert Gutter Cleaning Services
Coastal Drains works across Sussex, offering a full suite of drainage work, including commercial gutter cleaning. Our team understands the importance of a comprehensive drainage system, and can expertly clean all gutters, pinpointing any issues or damage that will need to be rectified. We are punctual, thorough, and friendly, offering upfront quotes. Another benefit of using Coastal Drains is our price promise, ensuring that our commercial gutter cleaning costs will be lower than any competitors' quote. The cost of cleaning your gutters will be far smaller than the potential repair costs an overflowing gutter could necessitate.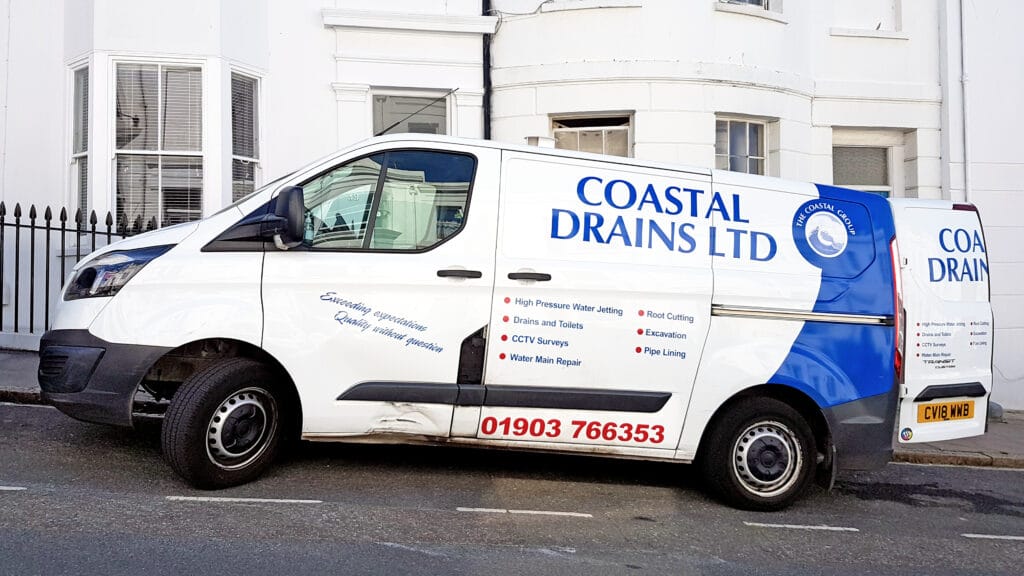 Commercial Gutter Cleaning Across the South East
Our team is ready to fulfil any and all commercial gutter cleaning needs across Sussex. Coastal drains cover the full spectrum of drainage work, offering professional gutter cleaning services alongside drain unblocking, pipe repair, and CCTV surveys. We can quickly and safely restore your gutters to working order, protecting your commercial property from serious damages. Our commercial gutter cleaning costs are upfront, with no call out charge, no hidden fees, and with no obligation quotes offered on all work. Coastal Drains is ready to complete all work to a high standard of quality, at a guaranteed low price.
For all commercial gutter cleaning needs, contact Coastal Drains today.