Drain Inspection Services Using CCTV Technology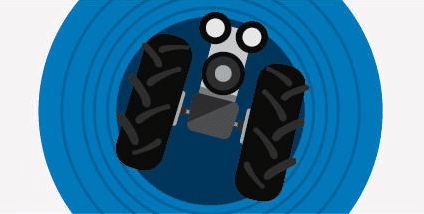 Do you need a drain inspection, either on a domestic or commercial scale? At Coastal Drains, we offer specialised drain inspections that are suitable for all sewers and drains, no matter how confined the space is.
We have over 10 years' experience in carrying out drain inspections. With no hidden charges, 24/7 callouts, and a fantastic same-day service, there aren't many companies that can compete with us.
The Benefits of Drain Camera Inspections
Drain inspections allow us to look inside your drainage system through the use of a small, portable drain line inspection camera. Our drain inspection methods mean there is little to no disruption to the ground around your property, making our drain inspections one of the easiest ways to identify a problem. Other benefits of our drain camera inspections include the following:
Accurate diagnosis
Speedy analysis
Cost-effective
Minimal disruption
Drain Inspections for Confined Spaces
If you're worried that your drain space is too small or that the structure is unsafe, our experts can help. We provide thorough drain inspections even for the smallest of spaces. Our drain inspections are ideal for use in pipe diameters from 50mm up to 1 metre.
For smaller diameter pipes, we use colour TV inspection systems that can effectively survey pipes with diameters ranging anywhere from 50mm through to 225mm. The features of these inspections include screen text and auto on-screen meterage readout. For larger pipe diameters,, drains can be surveyed using our main line video drain inspection equipment. We are proud to have portable mainline equipment that can be used even when the vehicle access is limited.
Fully Trained Drain Inspection Operators
All of our operators at Coastal Drains are fully trained in sewer and drain inspections, even in confined spaces. So, if you need a drain inspection carried out on your property, our team can offer the highest quality service at an affordable price. What's more, if you have any questions our team will be more than happy to answer them.
Why Conduct a Drain Inspection
Over time, drains are subject to a range of external and internal problems that can cause significant damage and instability. If you are wondering why you should conduct a drain inspection, there are a number of reasons:
Ground movement causing damage to your drainage pipes
Excessive use, including wear and tear from prolonged use over time
Tree and plant roots that can invade and penetrate your drainage system
Damage caused by pressure as a result of blockages in the pipes
External and varying ground pressures
Misplaced joints which can result in leaks and damage to pipe structure
Collapsed drains that can dramatically weaken the integrity of the pipe system.
Our thorough commercial and domestic drain inspection surveys will be able to check for and reveal any issues that could be affecting your drainage system.
Expert Domestic Drain Inspection Service
When you book a drain inspection with the team at Coastal Drains, you can expect a copy of the video drain inspection footage we capture that can be analysed for closer inspection and used to claim on insurance. We will also issue a report detailing any problems we found with your drainage and discussing any work that may be required.
Drain Inspections when Buying a New House
If you are considering purchasing a new property, you should always book a Home Buyers drain survey. This is a service we provide at Coastal Drains and it basically means we will inspect the drainage system of your new property to make sure there are no current or potential issues with the pipework.

Booking a drain inspection before completing the purchase on a new home is very important as it helps highlight any issues with the pipework, helping you avoid any serious or expensive problems with the pipework after you've moved in. Get in touch with us today if you would like to book a drain inspection with us.
Book Your Drain Inspection Today
If you would like to book a drain inspection with our team at Coastal Drains, give us a call today. We are more than happy to schedule a drain inspection with you over the phone. If you have any questions or you would like to find out more about the drain inspection services we offer, check out our drain inspection page or call us today.