Fast & Affordable Domestic Drain Jetting – Expert Drainage Solutions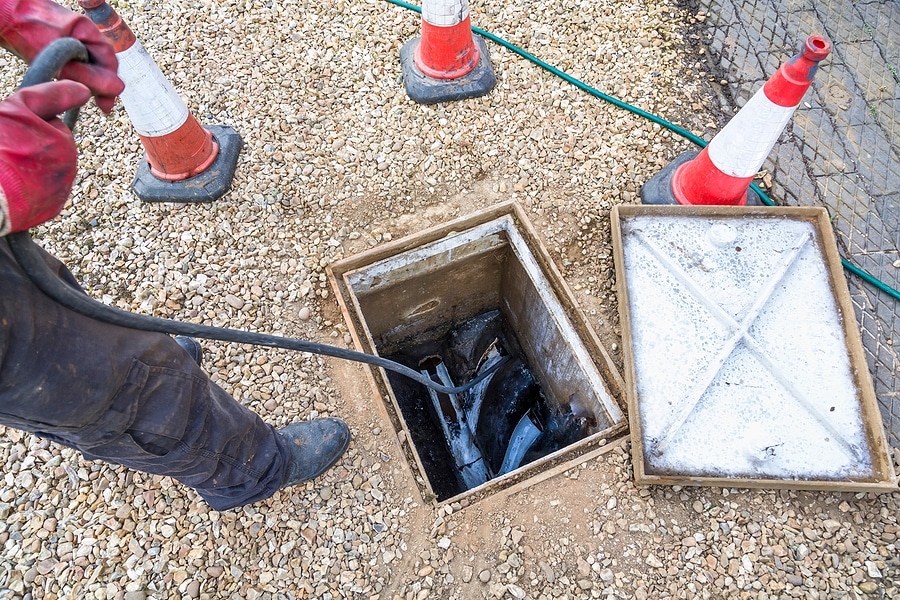 High-pressure drain jetting is one of the best approaches to remove stubborn blockages. It is one of the most efficient, cost-effective, and environmentally friendly routes of clearing blocked drains, leaving your drainage systems like new.
Our expert drainage engineers at Coastal Drains utilise high-pressure water jets to cure drainage problems and remove blockages, such as tree roots, a build-up of fats and oils, and other debris in order to return your drains to the best working order. We utilise high-pressure water jets to break down any obstructions in your drains.
Our expert drain unblocking services can also be used as a method of maintaining the upkeep of the drains on your property, ensuring they remain free from obstruction for a longer period of time. Regular drain jetting and pre-planned maintenance can be used as a long-term solution to protect your pipes and remove excess residue in order to prevent build-up or any future blockages from occurring.
If you're looking for an expert drain cleaning, our drainage engineers at Coastal Drains are the number one choice for drain unblocking services throughout the South East.
Do You Need Domestic Drain Jetting? How to Tell if Your Drains are Blocked
Unfortunately, blockages do sometimes occur in domestic drains from time to time. Either from not regularly maintaining drainage systems, from trying to force the wrong things into your domestic drains, or natural degradation such as tree roots invading the drainage system. Substance buildup is the most common reason for the blockage, either from a buildup of fats and grease, or non-flushable items being forced into the drainage system.
If you think your drain may be blocked, or there are signs that show your drain may not be working normally, there are core signs to look out for when your drain may be blocked. These include:
Bathroom and kitchen facilities draining slowly
Foul smells coming from the drains in, or around, your property
Toilets rising to the brim or draining too slowly after flushing
Rising water levels, or flooding, from gullies or manholes
Plugholes excessively gurgling when draining
If any of these signs are occurring in, or around, your property then give our drainage engineers a call. We can perform a CCTV drain survey to discover the root cause of the problem, and find out the best approach to fixing it.
Should You Clear Your Drains Yourself?
If you own a pressure washer, then it may be possible to complete small-scale drain jetting jobs yourself. If the blockage is located near the entrance to the drain and appears generally easy to dislodge and cure, then it may be worth trying to do it yourself. However, even if a blockage looks easy to remove, you may accidentally push it down further into the drain in a way that causes a bigger problem further in to the drainage system.
Domestic water jets are also not as powerful as the state-of-the-art water jets our drainage engineers use at Coastal Drains. If a blockage is further along the pipe, or not a small blockage, you may find that your jet is not sufficient to clear the blockage yourself.
In the likely case that you are unable to clear the drain yourself, calling in a professional is the best way to solve the problem in a quick and cost-effective way. Our drainage engineers are the best at what they do. Contact us today.
Contact Our Drain Jetting Engineers Today
Here at Coastal Drains, we pride ourselves on expert industry knowledge and experience. We are a family run company with over 10 years of experience in this industry. Our services stretch across the entirety of Sussex, from Chichester and Arundel to Hastings and Rye – and their surrounding areas. We offer our services with no call out fees, including 24/7 emergency callouts and even a same day service. We can guarantee the most competitive rates on the market for drainage solutions in order to cure or prevent any drainage problems.
If you would like to book an expert domestic drain jetting service, then please contact us today