Drain Jetting Company – Coastal Drains Expert Drain Maintenance Solutions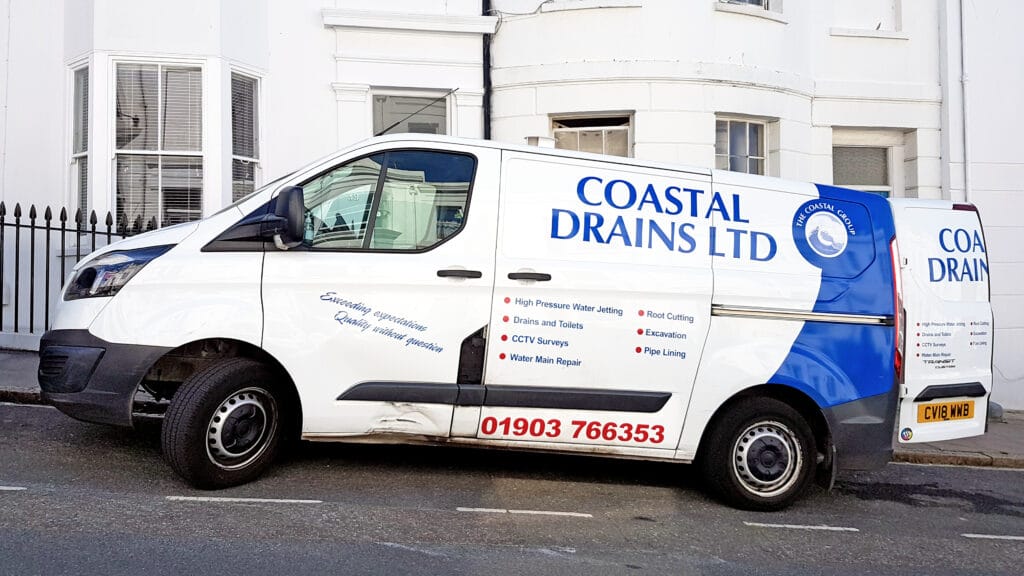 High-pressure water jetting is one of the best ways of completing drain unblocking for stubborn blockages deep within domestic and commercial drainage systems. Our local drain drainage engineers use state-of-the-art, industry-standard, jetting equipment so we can provide the most efficient, cost-efficient, and environmentally friendly routes of solving drainage problems. 
Drainage problems and blocked drains can occur due to multiple reasons. A build-up of fats, non-flushable items, or even roots penetrating the pipework can all cause severe blockages. Thankfully, the high-quality water jetting services we provide are more than sufficient to break through any stubborn blockages.
This drainpipe cleaning also keeps your drains clear for longer – bringing your drains back to their best working order. Maintaining the upkeep of your drains, either domestically or commercially, ensures that they remain problem-free for a longer period of time. As such, booking our regular drain jetting services will provide a long-term solution when it comes to protecting your drain pipes from excess residue or blockages.
If you're looking for expert drain cleaning from local drainage engineers across the Sussex area, Coastal Drains is the number one choice across the South East.
Contact us today.
Do you Need to Book Drain Jetting from One of Sussex's Best Drain Jetting Companies?
Blockages do unfortunately occur in all types of drainage system from time to time. Blockages can appear due to multiple reasons, either from not regularly maintaining your drainage systems, from trying to force items into drains that do not belong in drains, or even just from natural causes like tree roots penetrating your drain's pipe. The most common reason for blockages is substance build-up, such as fats and oils, or inappropriate items in the drainage system.
If you think your drain may be blocked, there are signs that show your drain is not working correctly. If you notice any of the telltale signs listed below, we highly recommend booking one of our expert drain engineers to organise high-pressure drain jetting to effectively clear the drain. These signs include:
Slow draining from bathroom and kitchen facilities
Foul smells coming from internal and external drains
Toilet water rising too high or draining away too slowly
Rising water levels, flooding, or bad smells from gullies, manholes, or septic tanks
Plugholes gurgling excessively when draining away
Pooling at the bottom of your washing machine drum
If you notice any of these signs in or around your property, it may be due to a severely blocked drain. When you call our experts at Coastal Drains, we can perform a CCTV drains survey to discover the cause of the problem and then determine the best course of action from there.
To book services from an expert drain jetting company, contact us today.
Can You Clear Drainage Systems Yourself?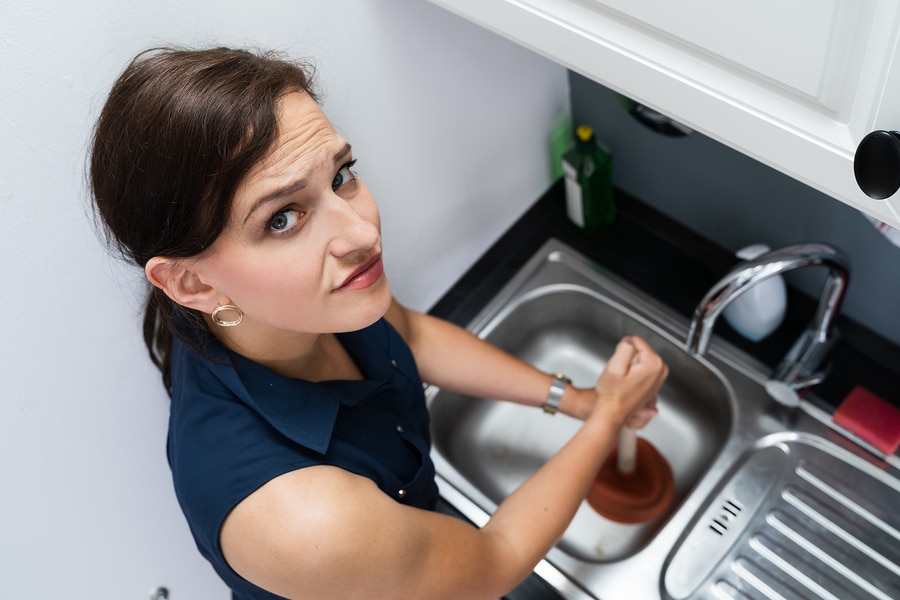 If you own a pressure washer, the likelihood that it is powerful enough to clear a stubborn blockage on a similar level to industry-standard drainage equipment is not very high. This is because water jets that are available commercially are not as powerful as the state-of-the-art equipment that professional drain jetting companies use due to the strict domestic usability. 
If you do attempt to use your pressure washer from home, then It is highly likely that, during the process of you trying to jet a blockage away yourself, the pressure washer will only push it further down into the drainage system or drain pipe – creating a bigger problem that is more difficult to reach and far more costly to fix.
If you find that the blockage is relatively small in scale, and located near the entrance to the drain, it may be worth trying to remove it yourself with appropriate safety equipment, however, if you aren't confident that it can be easily removed solo – contact an expert drain jetting company like Coastal Drains.
Rather than trying to complete any drain repairs yourself, and in order to prevent any extra costs from piling on top of what is normally a straightforward job to complete for a professional drainage company, Coastal Drains should be your first port of call when you discover any drainage problems on your property. Contact us today.
Contact Coastal Drains Today for Expert High-Pressure Drain Jetting
Our expert drainage engineers make us the best drain jetting company in Sussex. We are a family-run company, with experts who have over 10 years of experience in the drainage industry. Our drain jetting services stretch across the entirety of Sussex, from Chichester to Rye we're your first port of call when it comes to solving any drainage problems. We also offer 24/7 emergency callouts, without callout fees, so we can be with you the same day to repair any disasters. 
If you're looking to book high-pressure water jetting services from the best drain jetting company in Sussex, then please contact us today.