Using Underground Water Leak Detectors to Find & Repair Underground Water Leaks
Here at Coastal Drains, our experts have years of experience in providing drainage services throughout the Sussex area. This means that, when we detect a leak, we have the expertise to repair the leak straight away as we always arrive on the scene with fully stocked vans.
Whether the problem is emanating from an underground mains water supply leak or a leak in an underground pipe inside your property, our experts will be able to detect the leak and provide a solution the same day.
Following our investigation with our underground water leak detectors, a full report will be provided. From this, you will understand the scope of work required, and a quote on how much the job will cost in order to cover all the repairs necessary. Do you have a leak, but aren't sure where the source of the problem is? For an expert underground water leak detection company in Sussex, get in touch with Coastal Drains today.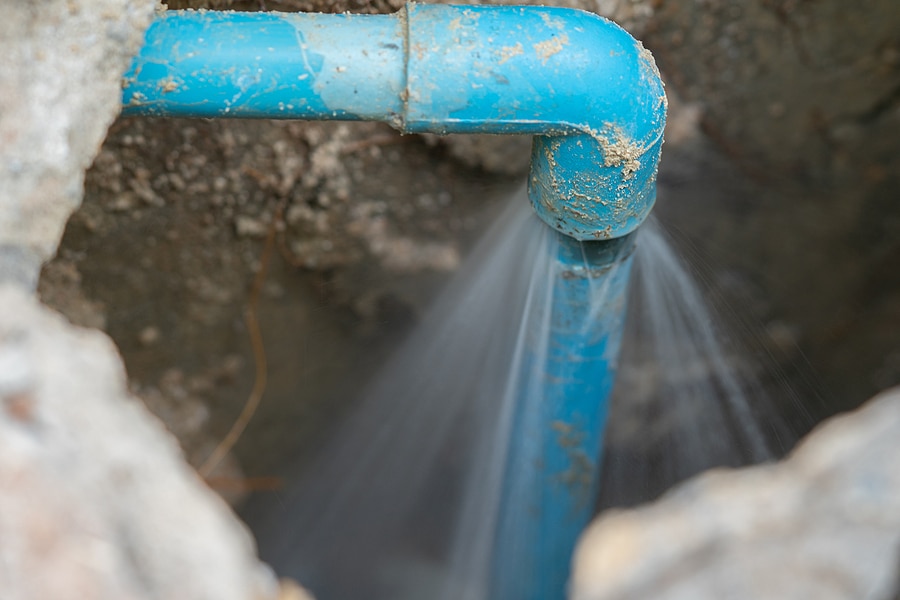 Underground Water Leak Detection for Mains Water Supply Pipes
Contrary to indoor plumbing leaks, where there are usually visual signs of water damage to your home, an underground water leak may be left unnoticed for days; or even weeks. Unexplained high water bills from wasted water are typically the first sign of a problem – especially if you've been using the same amount as normal. If a leak is particularly bad, you will also notice a drop in your mains water pressure.
If you, or we, suspect an underground mains water supply leak, then a simple test on the water meter can check for it.
A Quick Guide to Detect a Pipe Leak
The first way of how to detect pipe leaks underground is to first turn off the stop valve, also known as the stopcock, inside the property.
Next, a water meter reading will be taken, and if, after some time, a second reading is higher than the first, this shows a clear indication of a leak underground in the area between the water meter and the property.
If this test fails to locate the leak, a pressure test on the property's internal plumbing system will be carried out.
These tests will reveal whether or not there is a leak in the first place, and our expert underground water leak detectors are specially equipped to subsequently pinpoint the leak's location.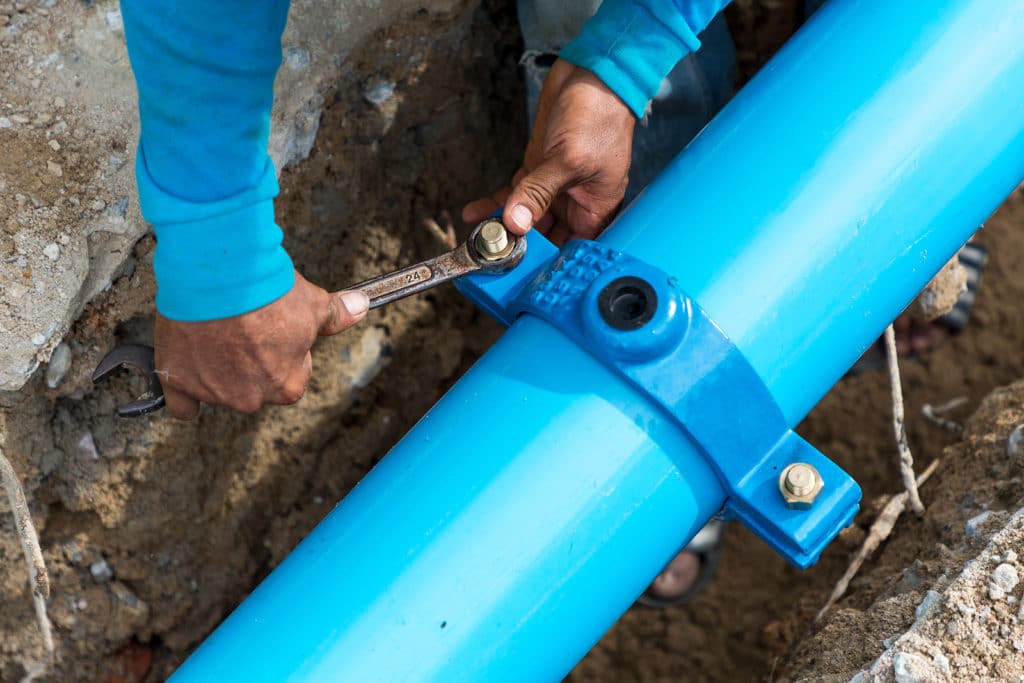 Non-invasive Underground Leak Detection
Traditionally, to find an underground leak would require the pipe to be exposed. This means that a trench would need to be dug, and the digging would continue along the path of the pipe until the leak was revealed. An excavation team would need to be scheduled, and this approach was very time consuming, expensive, and destructive.
Nowadays, high-tech, state-of-the-art methods are commonplace within our industry and are in constant use by our experts. This means that we can locate the source of a leak without the need to dig, and solutions can be given immediately. Once the leak has been located, we may dig a small area to expose the leak for visual confirmation.
Detecting Underground Pipes
Our experts at Coastal Drains are trained in using a wide range of equipment designed as part of the methodical trace and access approach.
With the use of radio transmission and detection equipment, we can map where the pipes are buried on your property. This equipment is particularly useful on larger properties, as pipes tend to run longer distances across the land. The line along where underground pipes are laid can be marked for easier access and pinpointing, and specialist underground water line leak detector methods are used along the survey line.
Acoustic Equipment
Water that is under pressure within your pipes can create tiny vibrations when it escapes from a cracked part of the pipe. We are able to utilise highly sensitive acoustic equipment that can be used to detect these tiny vibrations. In order to make that happen, a microphone is placed on the ground, as the vibrations will be amplified as sound.
We then place the microphone along different points along the survey line, with changes in sound allowing our experts to pinpoint and detect the exact location of the underground leak.
This highly powerful technology can work in smaller or larger scale leaks, able to detect underground water leaks in pipes of any material. The microphone in use is so sensitive that even a tiny leak buried several feet beneath a concrete floor can be detected.
Tracer Gas
With this method, your pipes will be filled with a completely harmless inert gas mix, and with the use of a probe; we can detect the presence of this gas. This method works because we can detect where the gas is escaping from your pipe, as it will be the same place the water will be leaking from.
This intuitive method utilises basic science with the knowledge that gas is lighter than air, and is even able to penetrate through the soil, floor coverings, and concrete slabs. The gas doesn't leave any residue and is completely safe to use on domestic drinking water supplies.
This method can be used when acoustic equipment can't be used, or when further confirmation of a leak's location is required.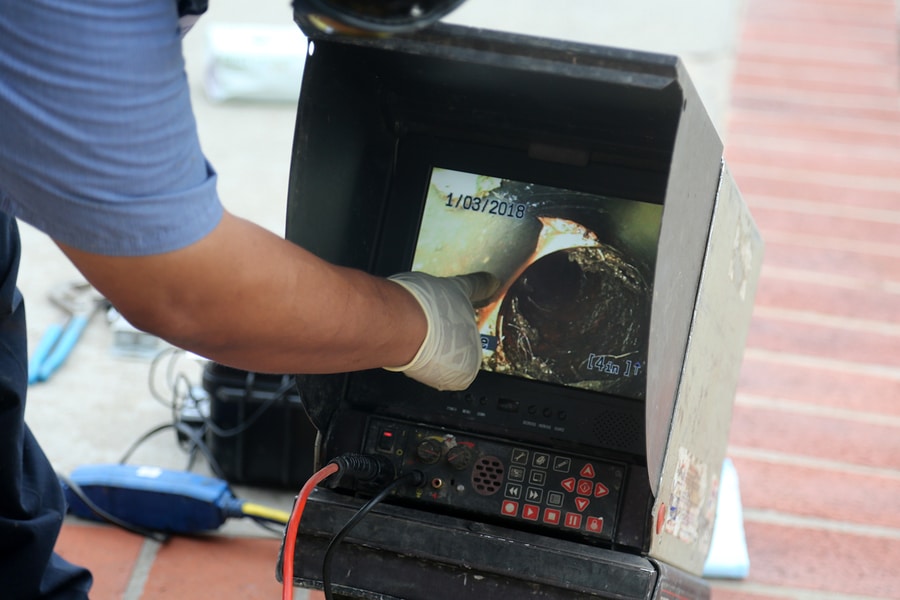 Underground Leaks in Drainage Networks
Acoustic surveys can only be carried out for pressurised water pipes. In order to detect leaks within underground drainage networks, we prioritise the use of CCTV camera equipment.
In this method, a camera will be placed inside the offending pipe and provide a live feed to the operator on a screen. The CCTV camera will make faults along the pipe lead clearly visible, and further evidence of a fault or leak can be collected via flow or dye testing. For more information about our wider range of underground water pipe leak detection systems and leak detection methods, read the article here.
Contact Coastal Drains for Expert Underground Water Leak Detectors Today
If you've sprung a leak in Sussex, our experts at Coastal Drains can be with you the same day to find a leak and solve your ongoing water problems. From Eastbourne to Chichester, we're just a call away; so don't wait for the problem to get worse and get in touch with the experts who can solve your problem the same day.
Interested in our wider range of leak detection methods? We have an expanded article with more solutions if those above don't match your particular problem. Find it here. In need of an expert to locate and repair the leak on your property with high-quality underground water detector methods? For a quote on the underground water leak detection cost, get in touch with Coastal Drains today.