The Ultimate Guide to Septic Tank Drainage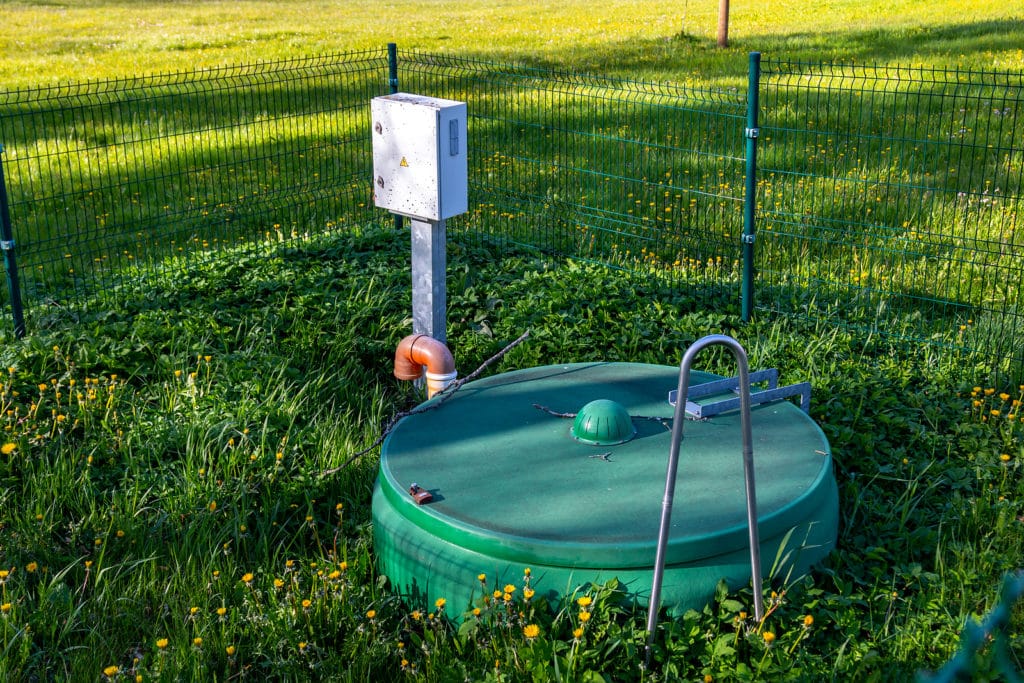 Whether you have a septic tank installed on your property, or you are looking to have one installed, it's essential to understand the drainage processes. In this guide from Coastal Drains, we'll lay out everything you need to know about septic tank drainage, its purpose, how often you'll need to do it, the associated regulations, and problems that can arise.
What is a Septic Tank?
Septic tanks are underground tanks that collect wastewater from your home and process it. They are used primarily in properties that are unable to connect to sewage mains, alongside cesspits and sewage treatment plants. A septic tank is usually made up of two chambers, designed to separate solids from liquids, and to allow the eventual release of wastewater into a soakaway or drainage field. Sometimes infiltration systems are also used to help discharge water into the ground.
A high water table on your property may inhibit its ability to absorb wastewater. Furthermore, if you are in a groundwater source protection zone you may be barred from installing a septic tank. Septic tanks cannot be connected directly to surface water like streams or rivers, unlike a sewage treatment plant, which can be directly connected.
Why Do You Need to Get Your Septic Tank Drained?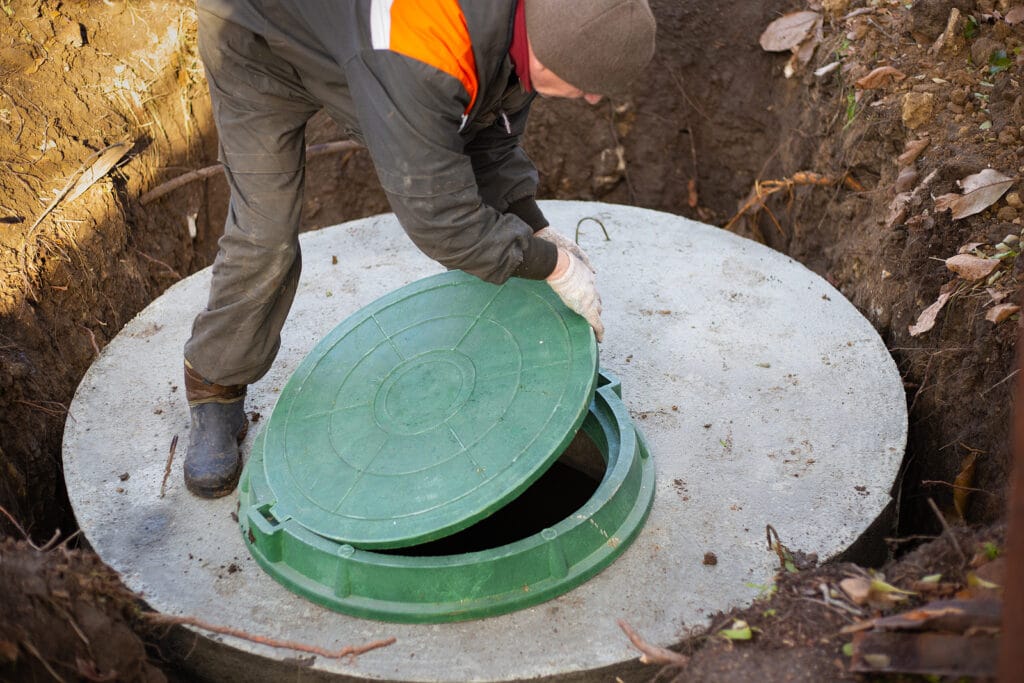 While water is separated and released from a septic tank, over time there will be a buildup of solids within the chambers. These will eventually need to be removed, to allow the septic tank to separate solids and liquids, and to avoid overflow of solids within your septic tank. If you don't get your septic tank drained, it could cause waste to back up into your house or leak out into your garden.
How Do You Get Your Septic Tank Drained?
You will need to contract the services of a local drainage professional to empty your septic tank. If you attempt to dispose of your own septic tank wastewater you will be breaking the law, putting the environment at risk, and facing a large fine or even a prison sentence. They will use a septic tank drainage system with a flexible suction powered hose to empty all waste from your tank. You should always ensure you use a septic tank emptying service who have the appropriate waste disposal licence from the Environment Agency.
How Often Should You Get Your Septic Tank Drained?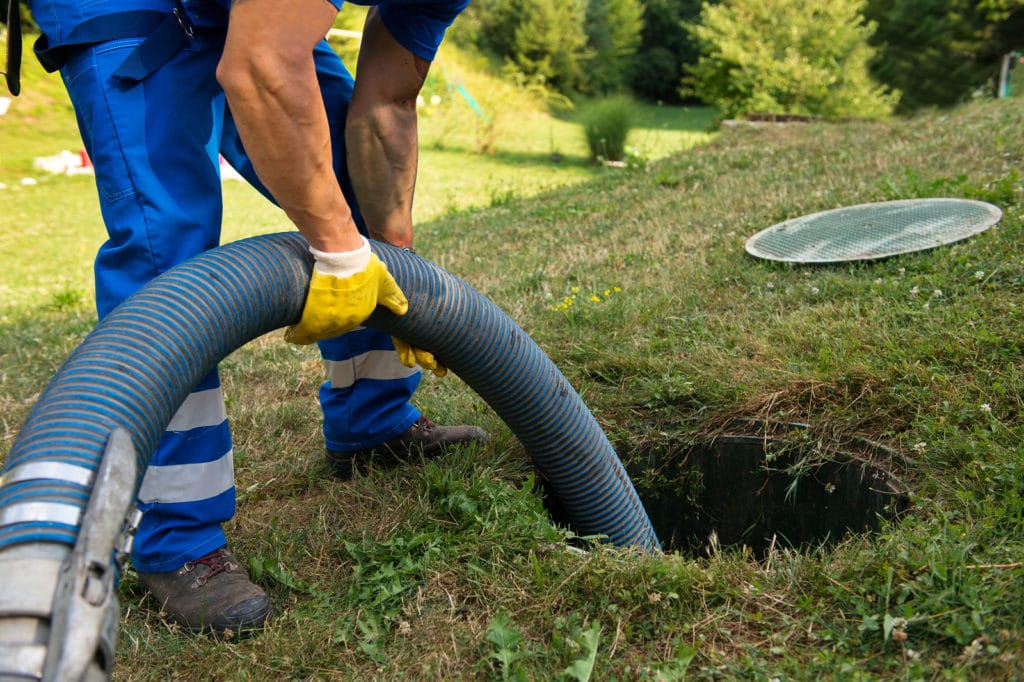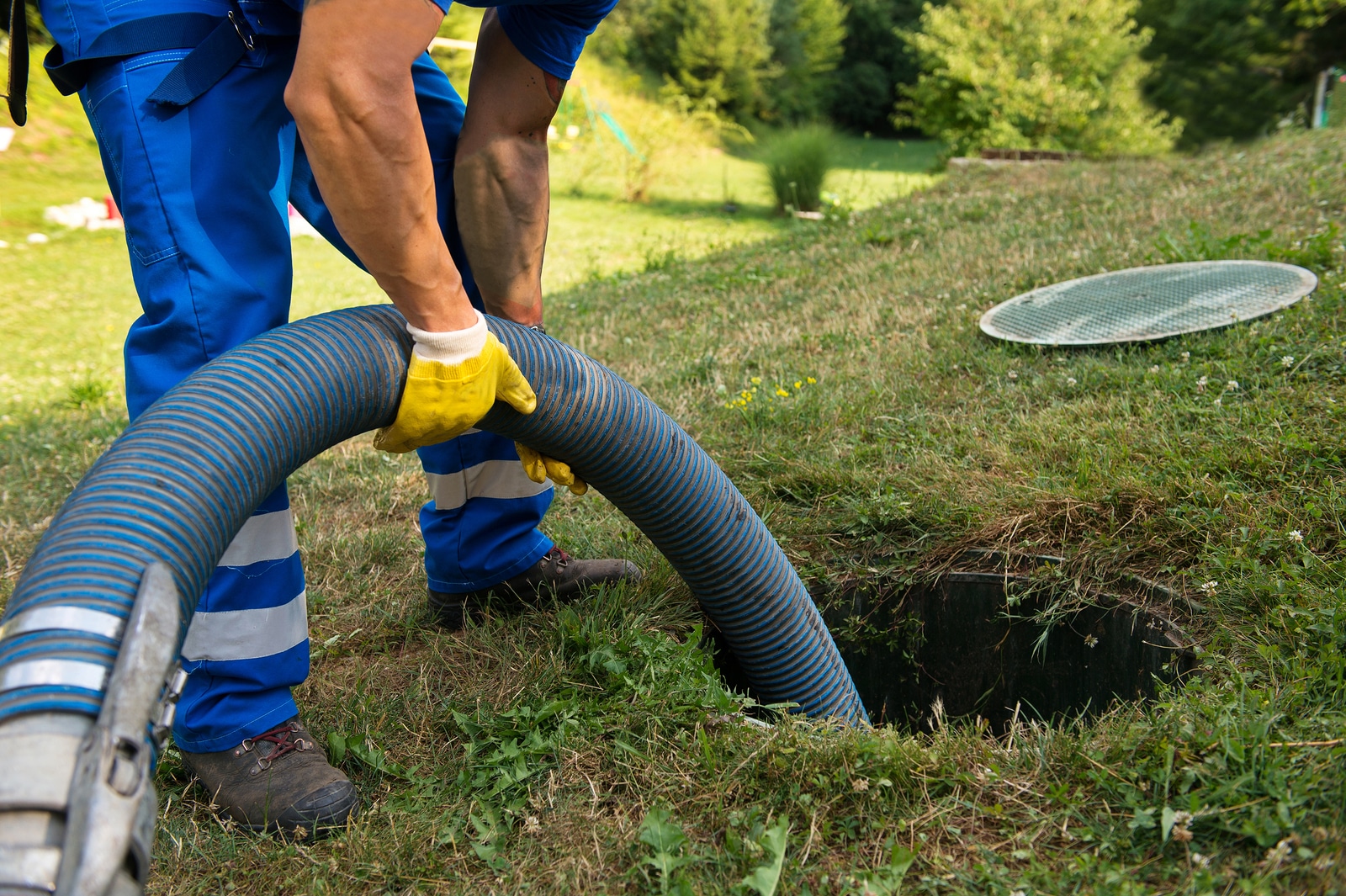 This will depend based on the size of the tank and the number of people living in your house. An approximate estimate is that you should look to get your septic tank drained roughly once a year. This could change if you have a larger tank for a small house, or an insubstantial tank for a busy property. It might be worth seeing the level of waste within your tank after a year, to decide whether to get your septic tank drained more or less often.
How Much Does Septic Tank Drainage Cost?
A regular septic tank drainage will cost roughly £200 on average. This will obviously vary based on where you live in the UK, and the size of your tank. In terms of time, a small septic tank will only take about 45 minutes to drain, while the largest tanks can take up to 3 hours. For multi chamber models, the costs will obviously also be higher than they would be for single chamber models.
For more information, read our thorough guide to septic tank emptying costs.
What Are The Septic Tank Drainage Regulations?
Septic tank regulations were changed in January 2020, instigating strict laws around the use of septic tanks on a property. You will no longer be allowed to sell your house unless your septic tank is compliant with these laws. Septic tanks will need to meet the British Standard, and be the correct size for the property and its inhabitants. You are required to empty and maintain your septic tank regularly, and to only drain it with a registered waste carrier.
If your current septic tank system doesn't meet requirements, you will need to get it replaced before you sell a property. When selling your house you will also need to provide the new owner with information about your septic tank and drainage field, and records of the last 7 years of maintenance. For more information, read our guide to soakaway building regulations.
What Septic Tank Drainage Problems Could Occur?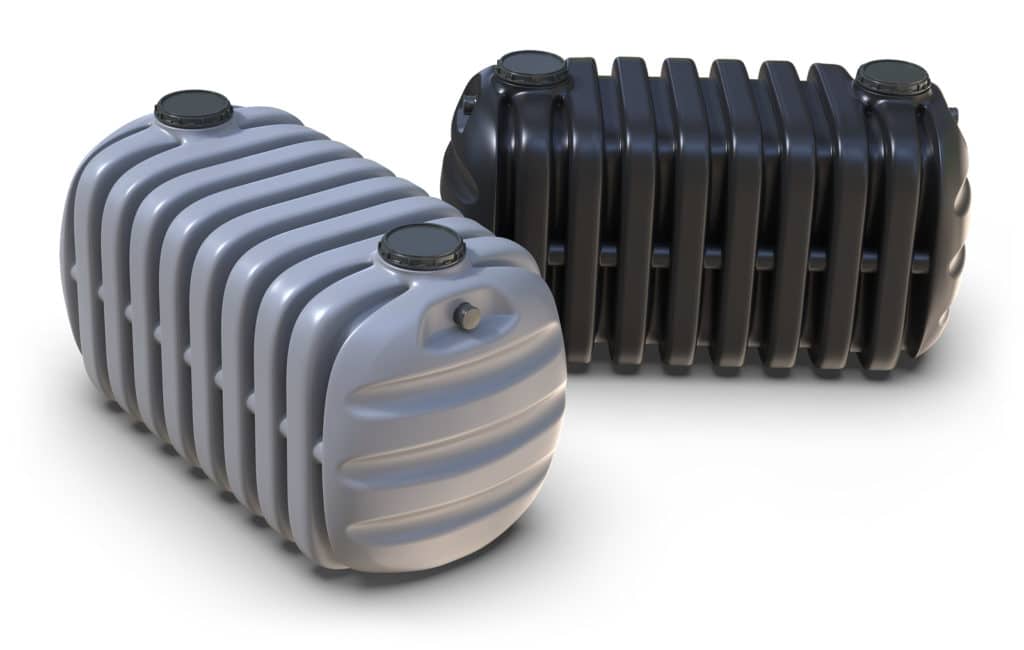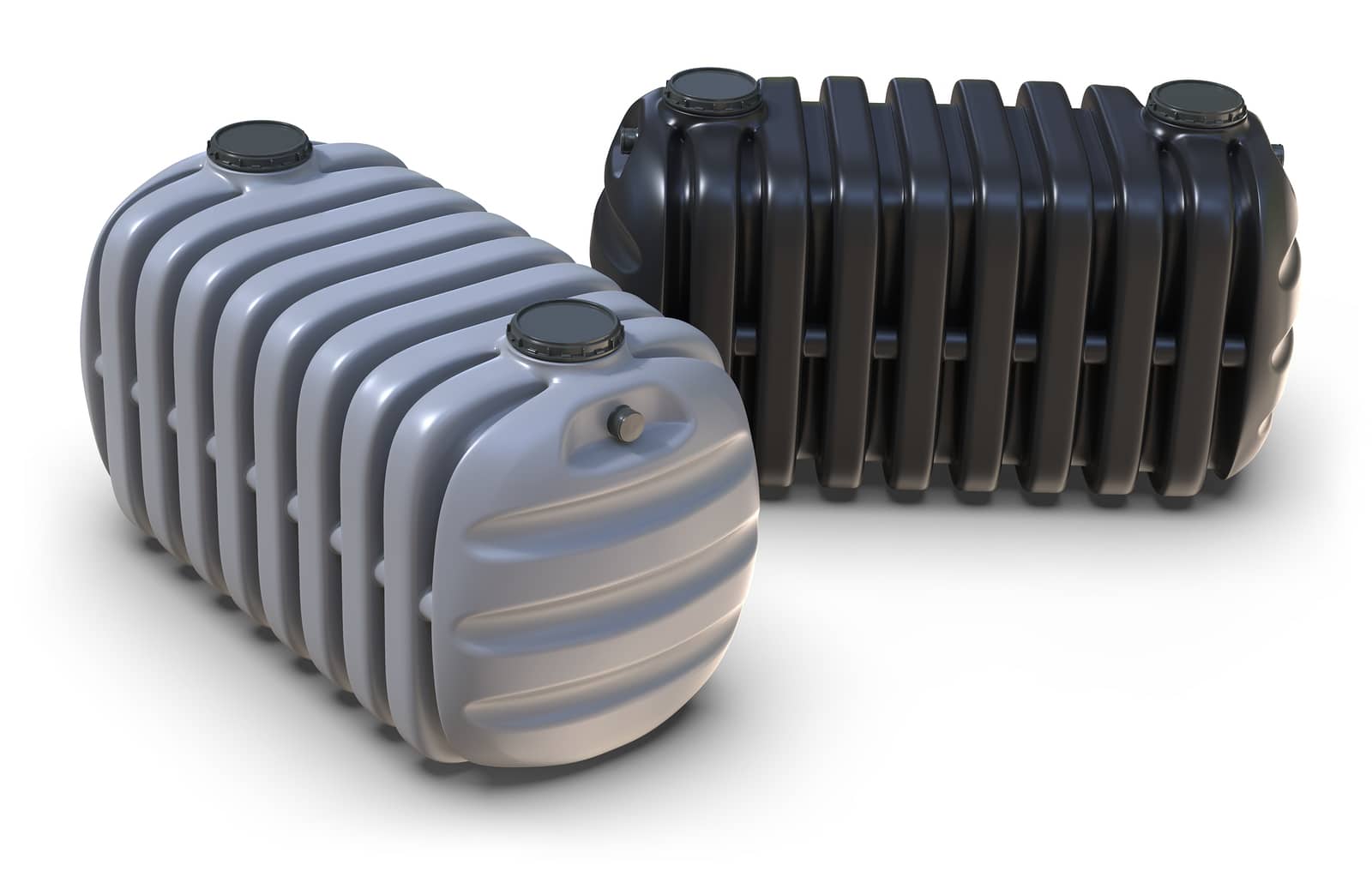 There are a variety of common septic tank problems that could cause issues with drainage. The telltale signs of septic tank issues on your property can be gurgling sounds within your house, water backing up, foul odours in your garden, or standing water around your septic tank area.
The issue in question could be that your tank is overfilled, in which case you will need to get it drained as quickly as possible, but there could be more serious structural issues. If there has been ground movement around the tank, this can cause fractures and cracks, or cause your tank to back up. You will need therefore to get the tank emptied more regularly, possibly getting it repaired or replaced. If the baffle or dip pipe is damaged in your septic tank, this could allow solids to flow out into your soakaway. This will need to be rectified as soon as possible. Tree root ingress can also cause issues, breaking through the walls of your septic system and causing the contents to leak.
If you are concerned about the condition of your septic tank, you should get it drained and checked as soon as possible. A septic tank inspection will unearth any issues, many of which can be repaired and won't require a full tank replacement. We have further information about common septic tank problems in our dedicated guide.
---
Expert Septic Tank Drainage From Coastal Drains
If you need your septic tank drained in the South East, Coastal Drains are available. Our drainage experts are available for septic tank installation, maintenance, and emptying. We offer 24/7 callouts in the case of an emergency, and guarantee to beat any price you are offered. We will give you an upfront quote for all work, with no hidden fees. If you are looking for a regular septic tank drainage company, Coastal Drains offers a prompt, thorough, and professional service.
Contact us today to book a septic tank drainage.