Septic Tank Replacement Cost in the UK
Did you know that 3.5 million people in the UK are not on mains sewerage but are using a septic tank or cesspit? Most modern systems now are dug at the bottom of your garden where the sewage is naturally treated by an aeration system to break down the waste. This is then drained or pumped into soakaway chambers or emptied out and transported to a treatment plant.
As a result of the new septic tank regulations coming into force January 2020, which we will explain in more detail below, we have seen a huge increase in septic tank replacements this past year. So, with that in mind we thought we would introduce you to our septic tank replacement services, what they involve, and how they can benefit you.
Septic Tank Replacement Prices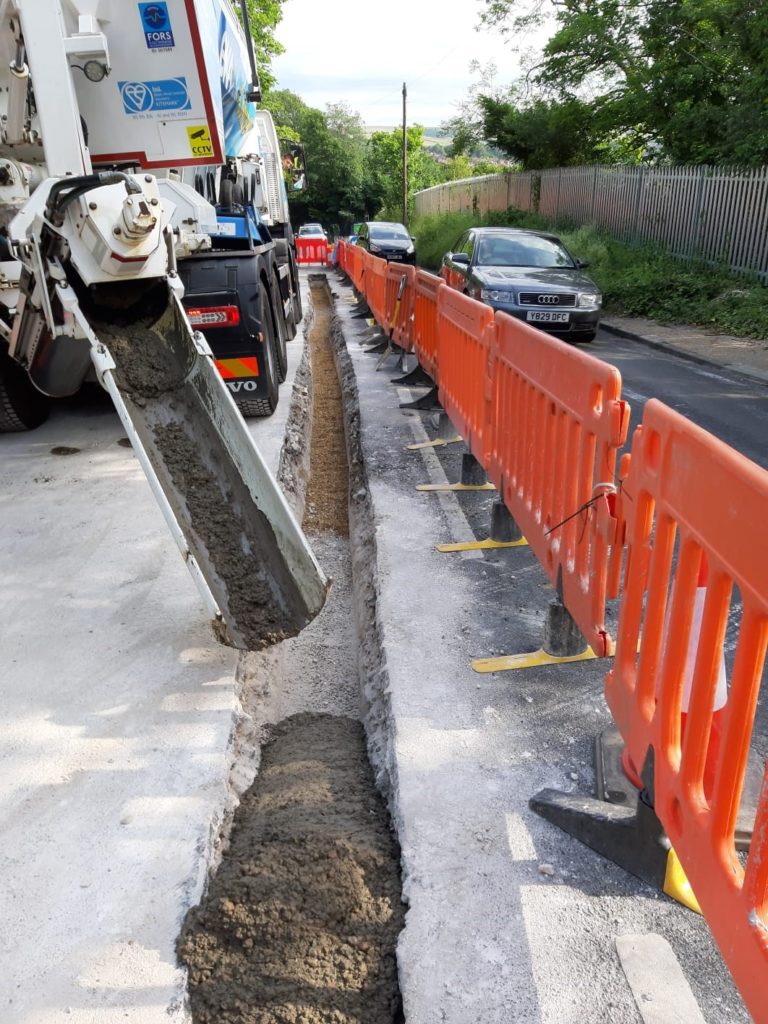 On average, the cost of a septic tank replacement is between £4,500 to £6,000. This is based on a six person septic tank. Understandably, the prices may vary depending on the size of the plant and the amount of pipework that is required. For example, we recently installed a 175 person plant and the cost to replace all the pipework and replace the septic tank was £75,000. So, as you can see the prices can vary.

However, 9 out of 10 septic tank replacements we carry out at Coastal Drains are six person plants. And if that's what you are looking for, you could be paying anywhere between £4,500 and £6,000 for a replacement.
Replace Your Septic Tank and Save Money
The average cost of water bills in British homes is £405 a year, and roughly £200 of this is assigned to handling sewage. If you have a septic tank, you do not pay this fee. Replace your septic tank today and keep receiving reductions on your water bill every month. Other benefits of septic tank replacement include cost-efficiency, easy installation and maintenance, durability, and environmentally friendly.
Septic Tank Replacements and 2020 Regulations
If you are having your septic tank replaced, it's important to be aware of the new septic tank regulations that are coming into play January 2020. If you ignore the new regulations, you could be surprised with an unwanted fine of £100,000. So, it's important to follow the relevant regulations to ensure that your new septic tank adheres to the new rules. As of January 2020, your septic tank must:
Meet the relevant British Standard when installed or have a CE mark.
Have sufficient capacity for your household.
Be maintained at least once a year/in line with the manufacturer's specifications.
Be installed in line with the manufacturer's specifications.
Ensure the sewage release is below the 'mean low water spring mark', if the septic tank is located in a tidal area.
Be professionally repaired or replaced if not in good working order.
At Coastal Drains, we have a team of specialist installers who will install your septic tank to meet the new regulations. Click here to find out more about the new septic tank regulations for January 2020.
We Provide Septic Tank Replacement and Maintenance
Once your septic tank is replaced with a new system, it is important to carry out the relevant maintenance to ensure your system lasts for many years to come. Problems with septic tanks commonly occur when there is a build-up of fatty deposits from kitchen waste that can cause blocked pipes. So, it is important to be aware of what you put down the sink and flush down the toilet so that you can avoid blocked drains and an overflowing septic tank.
At Coastal Drains, we don't just install your septic tank and leave you to get on with it, we also provide regular maintenance and frequent emptying services. If you have a septic tank, all maintenance must be carried out by qualified professionals. Our team are experts and will carry out maintenance on your septic tank to the highest standard, ensuring your septic tank works well and lasts for many years to come.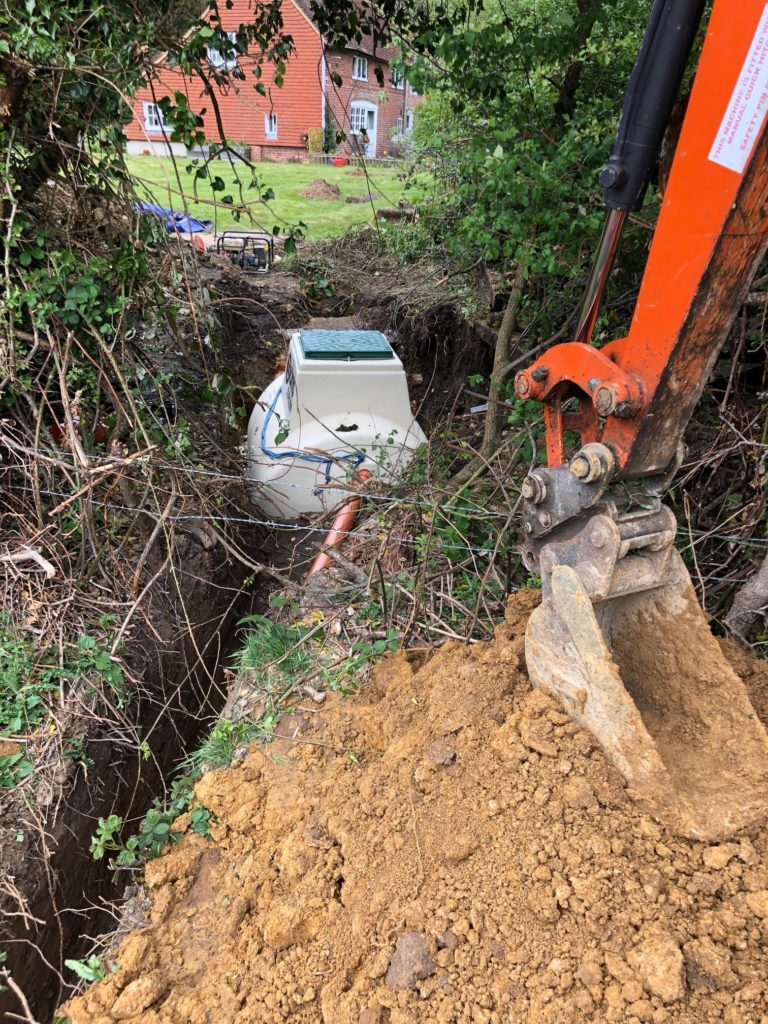 Signs Your Septic Tank Needs Replacing
If you're unsure whether your septic tank system needs replacing, there are a number of telling signs. Below we have listed 5 of the most common signs your septic tank needs replacing as soon as possible.
1. Sewage Back-Up in Your Home
A blocked toilet full of backed-up sewage is never a good sign and it is definitely a very unpleasant problem to fix! If you see raw sewage backing up in your bathroom or the smell of sewage coming from the drains in your home, call our team immediately. Sewage back-up in your drainage system is one of the most common signs your septic tank needs replacing.
2. Puddles in Your Garden
If your septic tank is very old and has needed replacing for a long time, it's likely that it hasn't been performing properly for a while. This could mean it has been leaking sewage into your garden or causing bad odours to come from your drains or even puddles in your garden.
Although septic tanks can last for up to 40 years (if they are concrete and properly maintained), puddles appearing in your garden are a telling sign there is a problem. Your septic tank is designed to treat wastewater before discharging it into the drain field. However, if the drainage field is full of too much wastewater, puddles will start forming in your garden and raw sewage will back up in your drains. Is there raw sewage floating in your garden? (yes, it does happen!) Call our team straight away.
3. Greener Grass
As a result of all the overflowing sewage and drain water, you may notice your grass is looking a lot greener. When your septic tank is failing, raw sewage is often forced to the surface of your garden where it contaminates the ground with nutrients and bacteria. It is a very unpleasant problem and one that is a significant health risk. So, if you notice this problem, call our team right away. You need a septic tank replacement as soon as possible!
4. Bad Odours
All of the septic tank problems we have listed above cause bad odours to emanate around your garden and throughout your home. Because all of the wastewater from your home travels into your septic tank, if there is a problem you will quickly start to smell it. Fortunately, our septic tank replacement services are fast and efficient. So, if there's a problem with your septic tank, we can replace it!
Areas We Cover
Brighton
Hove
Seaford
Eastbourne
Worthing
Crowborough
Haywards Heath
Crawley
Burgess Hill
Horsham
Arundel
Storrington
Chichester
Bognor Regis
Billingshurst
Book Your Septic Tank Replacement Today
Nobody wants raw sewage floating in puddles around their backyard, it's not a great sight and the smell is even worse. If your septic tank is showing signs it needs replacing or you need your septic tank replaced to meet the new regulations, book your replacement with us today. Don't be caught out!
January is right around the corner and there is nothing worse than being hit with a big fat fine at the start of the year. If you need your septic tank replaced, our installation costs are affordable, our installations professional, and our installers friendly and helpful – call us to book your installation today!