Sewage Treatment Plant Installation and Maintenance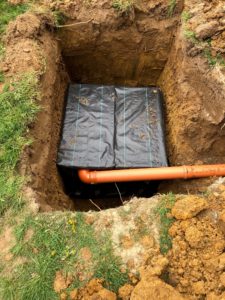 Covering Brighton, Worthing, Eastbourne and more…
Our domestic sewage treatment plant prices are some of the most affordable in the South East! We are proud to offer an excellent service and no hidden charges. With over 300 5 star reviews, our friendly and reliable service continues to impress. Why choose Coastal Drains? Because we always go above and beyond for our customers.
Sewage Treatment Plant Installation for the South East
We are proud to install sewage treatment plants in the UK to the highest standard. Based in the South East, we are proud to provide services for our customers in Brighton, Worthing, Eastbourne, and more. Scroll down to discover more about our installation and maintenance services.
Sewage Treatment Plants
Sewage treatment plants are rapidly replacing cesspits and septic tanks in popularity as they are more environmentally friendly, providing a great long-term solution:
Raw sewage is treated to a higher standard
Suitable for larger developments
A sewage treatment plant works by creating an environment which facilitates the growth of bacteria. It's the bacteria that helps breaks down the sewage into a non-polluting end product.
Commercial and Domestic Sewage Treatment Plant Installation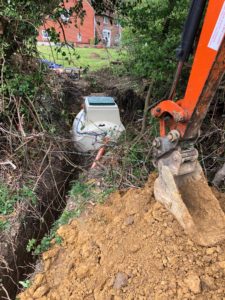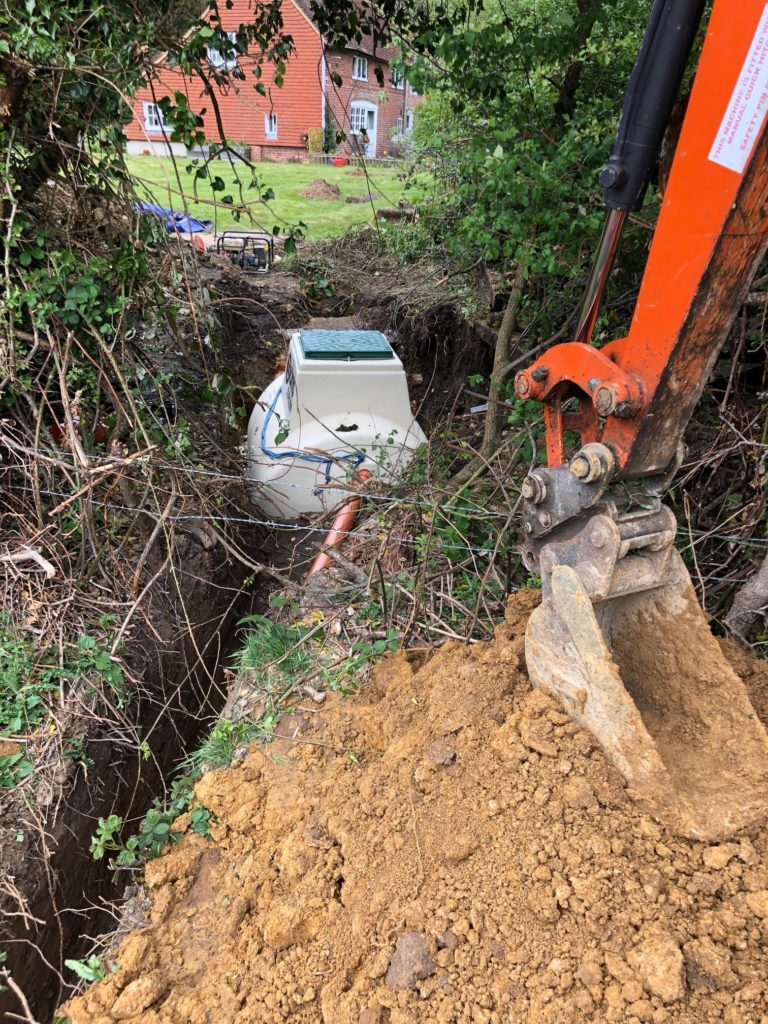 Our expert team of sewage treatment plant installers provide installations to an extremely high standard. At Coastal Drains, our team observe all the requirements and the relevant legislation so that your treatment plant is installed in line with the regulations. Having your treatment plant installed by professionals also ensures it will last for many years to come, saving you significant amounts of time and money on what would have otherwise been regular replacements and mending of errors.
Sewage Treatment Plant Sizes
Today, sewage treatment plants come in all shapes and sizes. The treatment plants that we sell are compact and very efficient, making them easy to install and maintain. If you want the best sewage treatment plants on the market, choose from our range. We sell and install a variety of different sizes and find domestic and commercial sewage treatment plants that are built to provide for everything from small households to large commercial developments.
How are Sewage Treatment Plants Different to Septic Tanks?
Treatment plants differ from septic tanks as they require an electricity supply used to artificially introduce air into the treatment. By transferring oxygen into the sewage in this way, the growth of aerobic bacteria is supported, creating an extremely effective breakdown of sewage.
Is Planning Permission Required for Sewage Treatment Plants?
Planning permission for the installation of a new sewage treatment plant may be required, however this is at the discretion of your local authority. If an installation is being carried out as part of a new build project, then planning permission should be considered as part of the main approval.
Many planning approval documents use the phrase 'subsequent to EA/SEPA approval' and this basically means that a response is required from the EA before your project will be given full planning permission.
The EA, or Environmental Agency, are the authority in charge of giving planning permission to home or business owners wanting to install a sewage treatment plant. It is their job to assess protect the environment by ensuring all sewage treatment plant installations follow adhere to the regulations, preventing environmental pollution.
How Do Sewage Treatment Plants Work?
A sewage treatment plant works by breaking down solid waste to produce effluent that is more environmentally friendly. In the chamber, oxygen is pumped into the air, encouraging the growth of friendly bacteria to help condense down the organic matter and purify it. The waste that is left over from this process is 95% clean and ready for removal.
The Waste Treatment Process in 4 Simple Steps
The simplest way to describe the job of a sewage treatment plant is a system that uses naturally occurring bacteria for wastewater treatment. This occurs in four main steps:
Settlement: when wastewater first arrives in the treatment plant, the first thing it does is enter the settlement zone. This is where the solids settle at the bottom of the tank and the lighter solids float in the water.
Biological Treatment: as the water enters the treatment zone, it still has harmful pathogens and ammonia in it. So, this is where the bacteria comes in. It is within this tank that anaerobic bacteria starts to break down the waste. Oxygen is pumped into the tank using a small air blower that bubbles up through the water.
Final Settlement: once the bacteria has finished breaking down the waste, it is time for the final settlement stage. This is where any remaining small particles drop to the bottom of the tank so that they don't build up in the chamber.
Discharge: once the settlement stage is complete, the clean water that is free from solids can be released into a mains sewer or drainage field. As per the new septic tank regulations for 2020, it is now illegal to discharge into surface water. You can find out more about the new regulations here.
Areas We Cover
Based in the South East, we are proud to provide installation and maintenance services to our customers throughout the following areas:
Brighton
Hove
Seaford
Eastbourne
Worthing
Crowborough
Haywards Heath
Crawley
Burgess Hill
Horsham Arundel
Storrington
Chichester
Bognor Regis
Billingshurst
If you are based in any of the locations above and you would like to find out more about the services we offer, please do not hesitate to get in touch today. We would be more than happy to help answer your questions.
Contact Our Team for Professional Installation
Your sewage treatment plant installation should be carried out by our trained and qualified personal. All safety precautions must be taken and appropriate procedures observed to avoid any accidents. Contact our team at Coastal Drains for professional installation. Our experts are fully qualified and experienced.