We Repair, Re-Round and Replace Pitch Fibre Drains & Pipes
Do you live in a house built between the 1950s and the early 1970s? Have you started noticing that your old, pitch fibre pipes have started to develop problems, due to the fact that they're now past their suggested life expectancy of 40 years? If this is the case, Coastal Drains can help you!
We pride ourselves on being the pitch fibre pipes specialists, so you know you are in safe hands with our service. We can repair and restore your pitch fibre drainage pipes to keep them running for at least another 50 years, all the while making sure there is minimal disruption to your daily life.

There is always disappointment and stress when an older, well-loved home starts to show signs of its age. But we can help to slow the process, and we can do it at a fraction of the cost that would come with excavation and replacement.
"The service was excellent in all respects. On time, professionally carried out the job and value for money." ‒ a satisfied customer in Horsham.
Get in Touch and We Can Repair Your Pipes Today
What Are Pitch Fibre Pipes Made From?
A pitch fibre pipe is made from pulped paper or wood cellulose, impregnated with inert coal tar pitch and formed into tubes. In the decades they were originally used, they were considered inexpensive to buy and perfect for a quick installation, so they became very popular and other products were incorporated into the design as time went on.
Re-Rounding Pitch Fibre Pipes and What We Do
As pipes start to age, one of the problems that can develop is that they become deformed. A pipe wall can often close in, leading to it losing its shape and potentially ending up with blockages. Re-rounding pitch fibre pipes reverses this, and as a damaged pipe will undoubtedly end up failing and need replacing, it is a much more cost-effective solution.
To restore your pitch fibre pipework, we will insert a re-rounding tool into your drainage system and pull it through the pipe. This restores its previously round shape. After this is done, we insert resin lining into the inside of the pipe to restore its strength and integrity.
Most pipes can be fully restored, but there are occasionally collapsed pipes which are not suitable for drain repairs by way of re-rounding and replacing the resin lining. However, Coastal Drains has a high success rate when it comes to re-rounding pipes and we would always recommend that this method is tried first. You will never know if it can be repaired, unless someone tries it out, and we have the tools and the knowledge necessary to get the job done.
We are experts when it comes to pitch fibre drain repair, so if you need a reliable service to fix a damaged pipe before it leads to a blocked drain, call us today and we will be delighted to lend a hand.
How Much Does Re-Rounding Pitch Fibre Pipes Cost?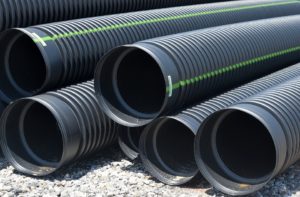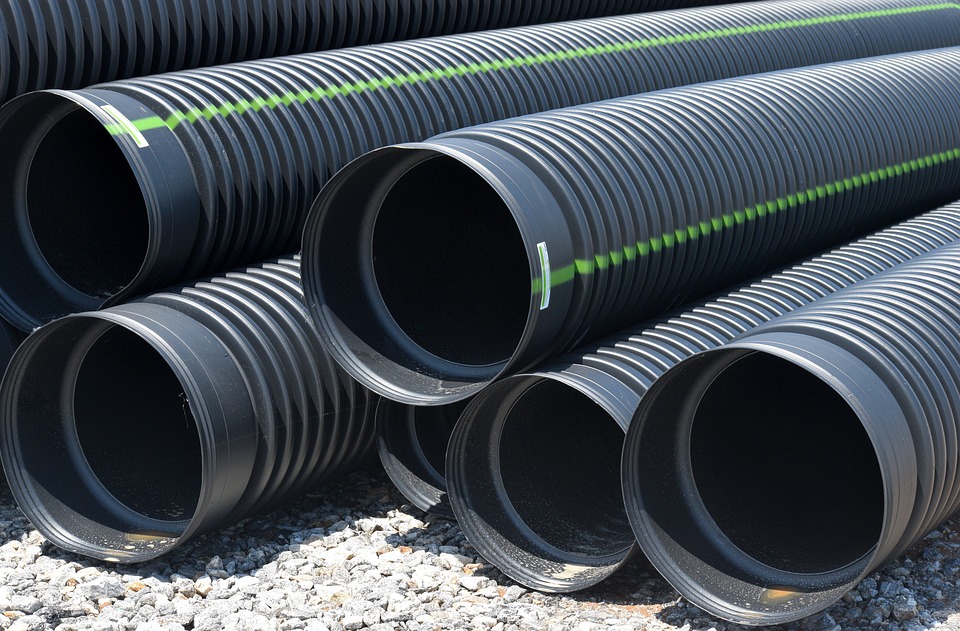 The cost of repairing a pitch fibre drain is substantially less than the cost of replacing pitch fibre drains. For instance, the cost of relining a 100mm pitch fibre drain at a depth of 1.8m, as opposed to digging it up and replacing it entirely, has savings of over £6,000.
Prices may also increase if you attempt to replace it and do not know how to cut pitch fibre pipes, so getting a professional to repair your drainage pipes rather than trying to replace them yourself can save you trouble in the future. There are also further savings to be made in terms of energy and discarding, as pitch fibre pipe repair also has an impact on your carbon footprint and the material requires specialised disposal at a landfill site.
The cost of relining pitch fibre drains is much less than replacing the system, and we want to help you make the best decision for your home and your drainage pipes. If you would like more information about the prices we charge for pitch fibre drain repair, please don't hesitate to get in touch.
Get Your Pitch Fibre Pipes Repaired With Us Today
We are experts in our industry and we know how to deal with pitch fibre sewer pipes of all shapes and sizes. This means that we will always provide a service to suit your drainage needs, and our 24/7 callout times, professional same day assistance and policy of no hidden charges mean that you can always rely on us, no matter when we're needed.
For all your needs relating to pitch fibre pipes, contact Coastal Drains today. We provide a service that means we have truly earned the title of pitch fibre specialists.
"We needed an old pitch fibre drain pipe located underground to the rear of our property replacing. Dan, the engineer, had to dig up quite a large area through brick pavers and patio. He re-laid everything as he found them and in my opinion did a fantastic job. The area looks as good as new and we are very pleased." ‒ a delighted customer in Hailsham.
"Excellent service, carried out work as stated and left area clean and tidy." ‒ a pleased customer in Worthing.