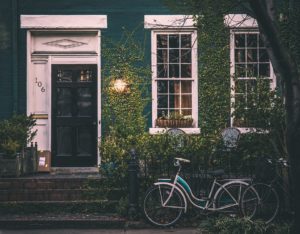 England is prone to significant rainfall throughout the year, so it's no surprise that you're experiencing damp rising in your home. However, while damp can be caused in the home by rain penetration and condensation, your drainage system could also be the issue. If you have leaks within your drainage system, it can lead to more severe problems such as damp and wet rot. So, here are 5 ways your drains are causing damp in your home:
Downpipes and gutters are faulty and leaking
Pipes are cracked or damaged
Drains and downpipes are blocked
Radiators are leaking
Pipes are suffering with root ingress
Is Damp Considered a Health Risk?
Having damp and mould in your home can be dangerous for your health, making you more likely to suffer from respiratory problems such as infections, allergies, and asthma. What's more, damp and mould can affect the immune system, cause red eyes, and skin rashes. If you have damp and mould in your home, it is important you get the problem fixed as quickly as possible and that you put all the right prevention methods in place to prevent the problem from happening again.
What are the Common Signs of Damp?
Damp is a common problem in the UK and, unfortunately, is particularly prevalent during the winter. The most common signs of damp to look out for are:
Discolouration
Cold or clammy walls
Black speckled marks
Curling wallpaper
Flaking paint
Condensation on the windows
Black mould on baseboards, window frames, and edgings
Let's break down the 5 ways your drains are causing damp in your home and what you should be doing about it so that you don't suffer the health risks!
Downpipes and Gutters Leaking
One of the most common causes of damp and mould in the home is leaking downpipes and gutters. Leaks within the drainage system are never a good thing and are often a sign of more severe problems such as broken pipes or extensive blockages.
The result of a leaking pipe is generally contained to one area, such as the section of a wall. If you have leaking downpipes, rainwater can quickly come back up and force itself out of a pipe joint, causing extensive damp in your home. Both of these problems can be fixed by replacing faulty sections of the pipe and this is often carried out by a professional plumber as it can be a tricky job.
Pipes are cracked or damaged
Cracked and damaged pipes are another cause of leaks in the home and can contribute significantly to the problem of damp and mould growth. Cracked pipes can be caused by many things, including root ingress, corrosion of metal pipes, and underground movement.
If you suspect you have cracked or damaged drains, one of the ways you can find this out is by being away of the common signs, including foul smells, localised wet patches, and sinkholes. However, the signs are not always apparent to property owners, so it is important diagnosis is given through professional inspection by a qualified plumber. There are many repair techniques that are possible, including re-lining or replacing the drains. The drainage expert inspecting your drains will discuss the best options for you.
Drains and Downpipes are Blocked
Blockages in your drainage system are a significant problem and can be one of the leading causes of leaks in UK properties. Blocked drains are caused by a number of objects being flushed down your pipes and debris building up over time. This build-up can cause pressure on your pipes which can reduce the flow efficiency of your drainage system and can cause broken pipes and leaks over time.
If your drains or downpipes are blocked, there are many drain unblocking methods you can use to keep your drains running smoothly. Clearing blockages from your drains and maintaining good flow efficiency is a great way to reduce damp and mould in your home.
Leaking Radiators Contribute to Damp
Radiators are an essential in England's homes as the winters in this country can get particularly cold. However, while radiators do a great job at keeping our homes warm, if they are old or broken they can be susceptible to leaking and leaking radiators contribute significantly to damp.
Signs of a leaking radiator can be difficult to spot and often don't show themselves until the problems are severe. So, if you're worried that your radiators have been playing up, definitely call in a professional plumber to check the problem and provide you with a suitable solution.
Your Pipes are Suffering with Root Ingress
Drainage systems suffering with root ingress can contribute significantly to the problem of damp in your home. Tree root ingress is a very common problem in pipes and drainage systems and if left untreated for long periods of time, can cause serious issues and result in costly repairs.
Root ingress is where the roots of a tree grow into the joints of your drainage system (commonly in search of water) and start to grow within the pipes. As the roots grow and develop, the pipes become blocked and eventually break. If you have trees growing close to your home, it is worth having your pipes checked for root ingress as this may be the cause of the leaks and damp patches in your home.
Do You Have Damp in Your Home?
After checking for the common signs, do you suspect you are suffering from damp in your home? If damp and mould is prevalent in your property, it is essential you call a drainage professional to check your pipe system and diagnose the problem.
Our team at Coastal Drains can help carry out any pipe repairs or replacements required. What's more, our team can advise you on how to maintain and care for your drainage system effectively to help prevent any problems in the future. Call our team at Coastal Drains for more information today.