It can be frustrating to suddenly find that your sink or toilet is not draining correctly, or even worse, that it overflows when you try to use it. These are signs that the pipe connected to your drains could be blocked, which can be especially complicated to deal with if the blockage is in the u-bend of your pipe.
Fortunately, this is where Coastal Drains are here to help. We have had years of experience in unblocking a variety of drains and pipes, for properties all across the South East. As such, we are more than happy to provide professional advice on how to unblock a u-bend drain.
If you have a problem with your drain and you are unsure of how to handle it, or you need the job done swiftly and efficiently, contact us today and we will be able to send one of our team members to help.
Find the U-Bend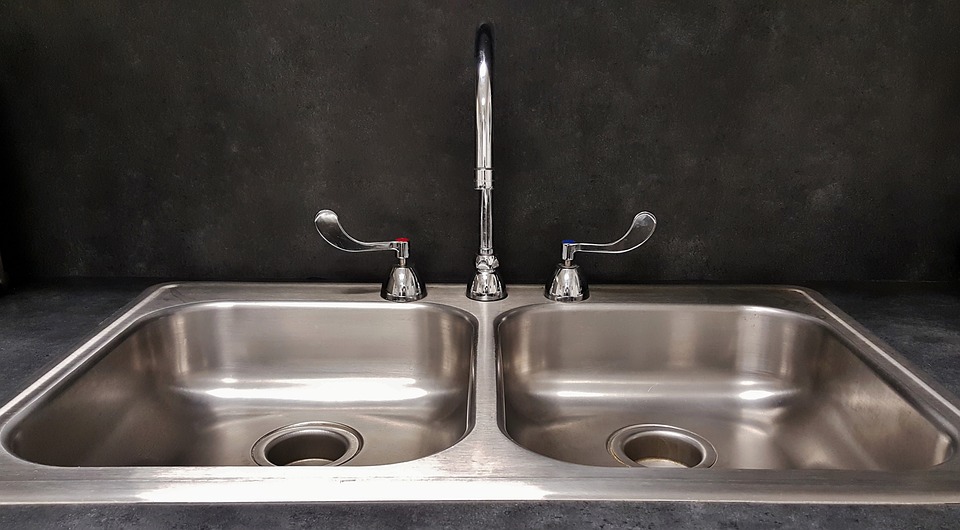 It should not be difficult to locate a u-bend pipe in your home. Looking under a bathroom or kitchen sink should suffice to find the u-bend in any blocked sink, while the u-bend in your toilet will be built into the main system. Each will be characterised by the "U" shaped dip in the pipe that gives the part its name. 
Other U-Bend Pipes
You may or may not also have a u-bend in your outside pipe, which may take some more work to locate. Using a drain rod, you may be able to gently feel around and discover the shape of the pipe. However, this may not be completely accurate and could lead to misdiagnosis of a pipe's problem. In order to ensure that you are being exact with the shape of your pipes, we highly recommend that you book a CCTV drain survey with us. This can accurately determine problems with your pipes, as well as uncover the shape of pipes that you cannot see, which can help you to be aware of potential problems in the future.
Clearing the Problem
The methods used to clear u-bends in pipes can differ, depending on which one is blocked in your property. Below, we have separately listed some methods of clearing u-bends in different parts of your property.
It must be noted that as these procedures can be unhygienic, it is best that you wear a pair of rubber gloves to protect yourself from bacteria.
Unblocking a Kitchen Sink U-Bend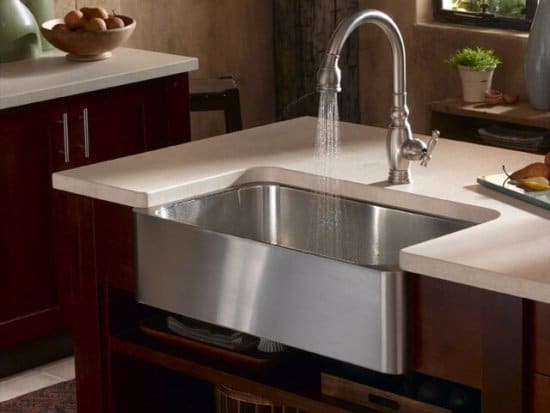 If you have checked that there are no other issues closer to the start of your kitchen drain that may be causing it to not drain properly, it is time to check the pipe's u-bend for blockages. As the lowest part in a visible kitchen pipe, a u-bend here will not always be able to pass along buildups of fats, grease and oils, as well as small pieces of food. These will eventually solidify and create blockages.
What to Do
To tackle the problem, use a wrench or spanner to remove the u-bend section of the pipe and inspect it for any blockages or potential damage, such as cracks. If there are no cracks and the issue is purely that it needs cleaning, clear out all the debris. Check the pipe sections before and after the u-bend to ensure that the blockage has been fully cleared and does not extend before you replace the pipe exactly where it was before, with the seals tightened just enough to prevent the pipe from shifting and leaks from happening. This same advice will also apply if you wish to unblock the u-bend in a bathroom sink.
For more information about how to unblock a u-bend in a sink, or if you have discovered a problem with your kitchen or bathroom pipe while carrying these instructions out, get in touch with us today. We will be able to help talk you through what you should do, or send an expert team member to take a look for you.
Unblocking a Toilet U-Bend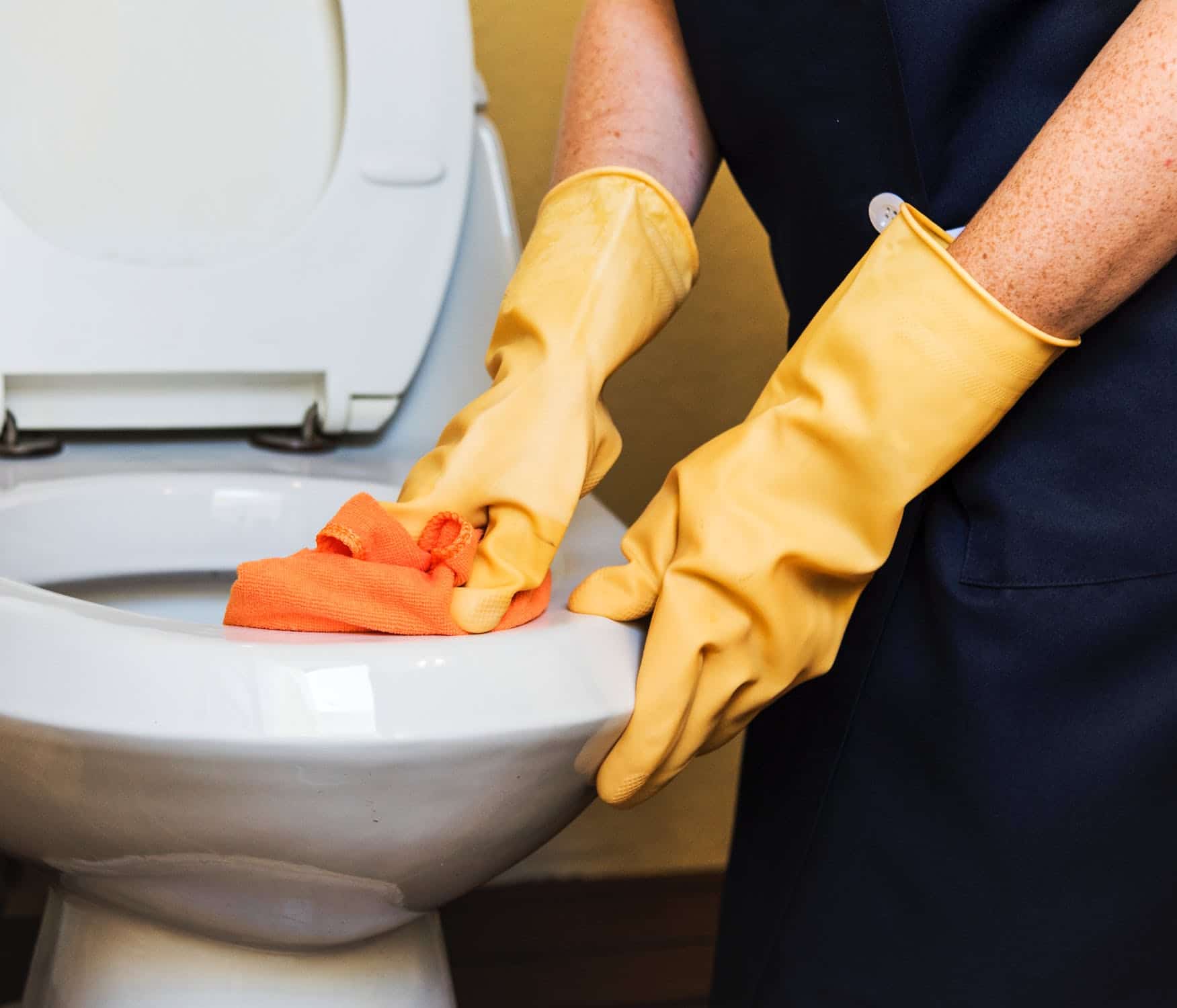 If your toilet bowl is not overflowing but you suspect that it is blocked in the u-bend, you should first try to unblock your drain by using a chemical product to break up the blockage. Pour the product into the toilet and leave it for at least a quarter of an hour, allowing it to loosen any blockages it can reach. A sign that the blockage is clearing will be when the backed-up water is starting to go down. When the water level appears to be back to normal, or is nearly at the height it should be, flush the toilet to clear it completely.
Alternative Methods
If chemical products do not clear the blockage, you may wish to use a toilet auger to clear it instead. Do this by putting the tip of the auger into the opening of the u-bend or internal trap, before driving it forward and through the opening, turning the auger at the same time. When you can only see the handle of the auger, pull it out and repeat the process at least three times to ensure the blockage is cleared.
There is no best way to unblock a toilet u-bend, but at Coastal Drains we are always willing to provide advice on what will work best for your situation. Contact us today if you would like to discuss your particular issue. For more information on solving problems and unblocking the toilet past the u-bend, get in touch with us.
Unblocking an Outside Drain U-Bend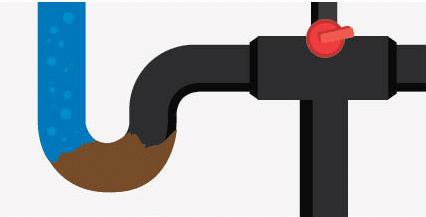 If there is a u-bend in your outside drain and clearing any blockages around the top of the drain and its gully has not unblocked it, you may wish to use chemical products or a drain rod to clear it. The latter of these will involve taking the rod and gently feeling around inside your drain, potentially pushing away parts of the blockage.
If this does not push the entire blockage down the pipe and instead breaks it down, you may be able to clear the rest of the debris by flushing the pipe through with hot water. 
If the blockage is simply pushed further along your pipes and the problem remains, contact us and we can remove the blockage for you.
Seek Professional Advice
If you are inexperienced in dealing with problems in your drainage system, we would more often suggest that you get in contact with a service to tackle it for you. Without the correct tools or knowledge to carry out the task, there is a chance that further problems could be caused. This can end up doing damage to your property and costing you more to repair in the long run.
This can be avoided, however, if you choose to call a professional drainage service, who will send a qualified and trained drain technician to sort out your blocked drain.
We Unblock Drains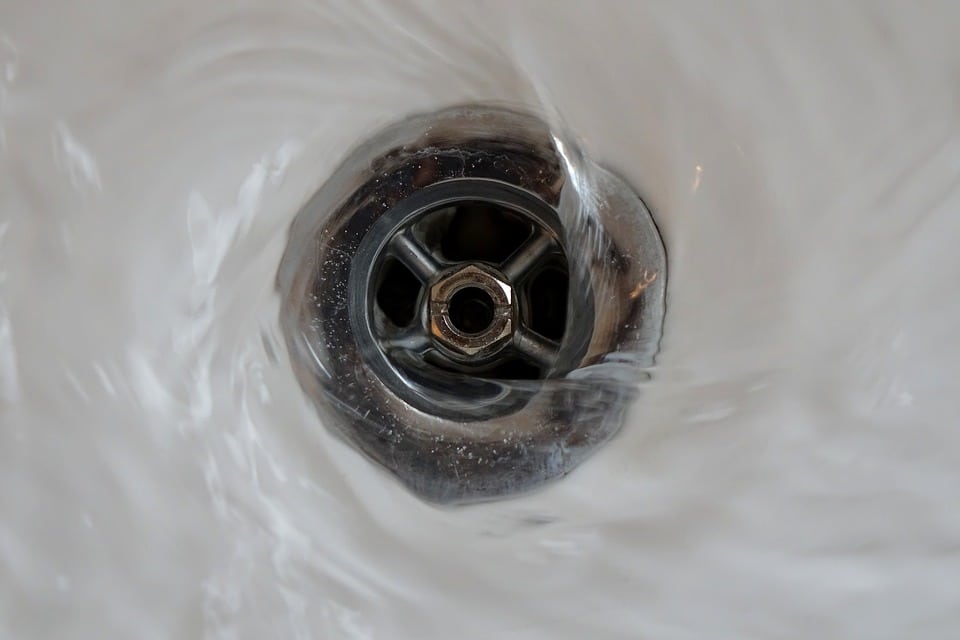 If you are having trouble with a blocked u-bend pipe or drain and you have been looking for a dependable, qualified service to get it unblocked again, look no further than Coastal Drains. Call us today and we will send one of our team to take care of any problem with your u-bends, no matter if they are blocked, cracked, or experiencing a problem you are not familiar with. 
Everything we do is done to suit your needs, and is carried out at a price that will not hurt your budget. Contact us to unblock your sink u-bend, toilet u-bend or your outside drains, and get all your drains working as they should be.