At Coastal Drains, we are often asked about the effects of running rain and other types of surface water straight into public sewers, as some of our customers have heard about why this should not be done and wish to know more. This is the type of information we are happy to help provide. As dedicated professionals in the drainage industry, we know exactly why you should not run rainwater into a sewer, and we are more than prepared to explain to any customer who needs our assistance.
If you have been having any kind of problem with your household drainage system, from blockages to breakages, or even if you have further questions about surface water and public sewers, contact us today. We will be delighted to talk you through any information you need to know, and we can send out a trained and qualified member of our team to take care of any issues as soon as you need.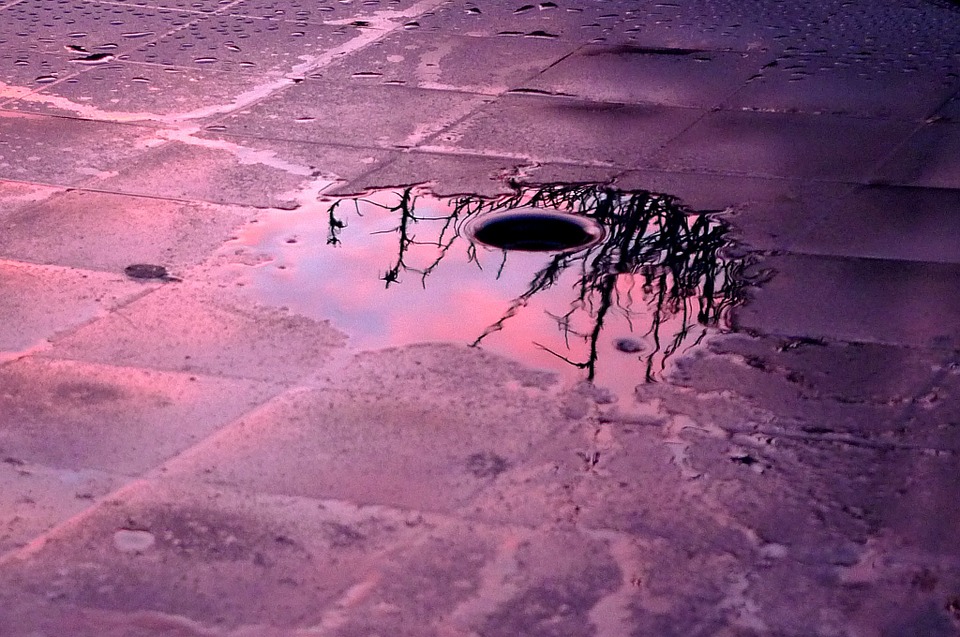 What is Surface Water?
Surface water is any water which can be found on top of the Earth's surface. This normally applies to rivers, ponds, lakes and streams, as well as other sources, but it can also be a term used when talking about rainwater that has already fallen to the ground. Surface water in any form should not be mixed with foul water, and as such should not discharge from a property into a foul water sewer.
What Happens When Rainwater Enters a Foul Sewer?
When a house allows rainwater to drain into the public sewer, particularly during a heavy surge that may come with a storm, it will be allowing the water to disturb the treatment taking place in the first tank of the public treatment works. This cancels out all the separation that has already taken place in the primary settlement chambers.
When this happens, all the fats, oils and other solids that would have been filtered out can actually continue and pass through the system, and will be allowed to discharge into rivers and other watercourses. This then pollutes the water, and is why you should ensure that your rainwater drains away to the correct location, not to the public sewer system. Some local authorities (your local water companies, who are responsible for all public sewers in your region) will even charge you for the cost of surface water entering the public sewer!
Homeowners are often unaware of how much water passes through their individual drainage systems every day, and we want to help make them aware so they can help prevent a greater problem. As an example, a standard three-bed house will normally discharge about 1m³ of water in 24 hours on a day with good weather. When surface water incorrectly draining from your patio and rainwater pipes is added into the mixture, this can take the total up to more than 25m³ every day!
Just imagine how much water could be overwhelming the public sewer system, causing more and more pollution, when you think that this issue applies to at least half the houses that discharge there!
What if a Property Has Combined Drainage?
Water companies usually only accept surface water entering the public sewer if there are no other options available. The only exception that your local authority should make is if you have a combined sewer (usually found in properties that are Victorian, or built before 1970). This means that if your drains carry away both foul water and surface water, they will normally be allowed to stay that way.
However, you will most likely be asked to ensure that the flow is kept separate up to the point it leaves the boundary of your property, so that it goes into one length of combined sewer from one manhole. This ensures that the flows are kept separate, should the sewers be replaced by individual foul and surface water drainage systems in the future.
In every other case, you should ensure that there are two separate pipes, one for your foul water drains to discharge to and the other for your surface water drains to discharge to.
Applying for Combined Drainage
As the homeowner, you will be responsible for providing evidence that you have no other alternative when applying for a combined connection.
The most common option for a household's surface water drainage is a soakaway. If you are unable to be connected to a soakaway for any reason, your local water company will require the following as evidence:
An extract from a ground investigation report
Results from a percolation test
An email or letter from Building Control
Rainwater and Private Systems
Often, homeowners will question if they can discharge rainwater or roof water into drains which lead to private systems, such as septic tanks or sewage treatment plants. This query usually comes if the house has a legal right to combine surface water or roof water with sewage, either directly or indirectly.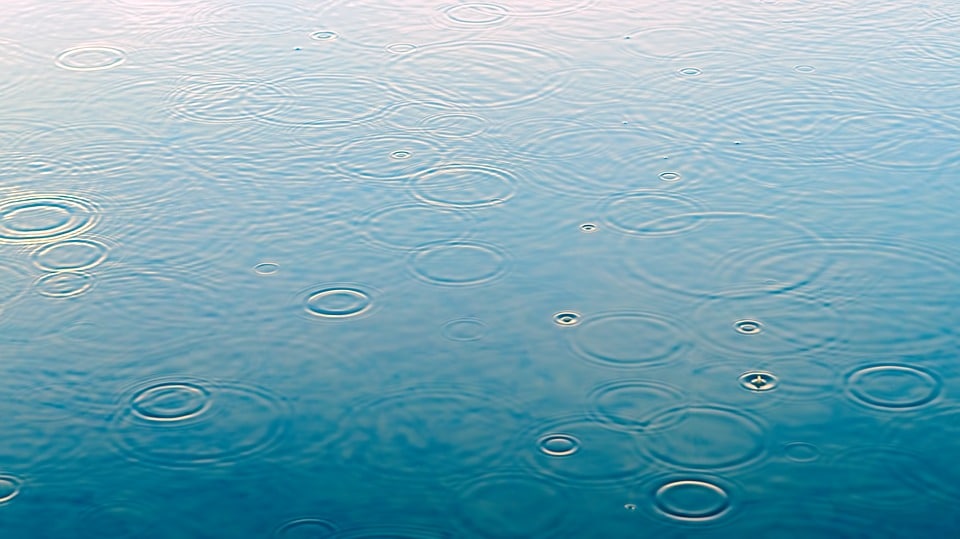 In either case, professional knowledge and advice from us will tell you that rainwater and roof water cannot be discharged into drains for private systems. This is because the homeowner is also legally the operator of the system under the General Binding Rules, and the operator has full responsibility for ensuring that rain and surface water drains into the sewer designed specifically for uncontaminated water.
If surface water enters your private system, it will work in the same way as if it had entered the public sewer; all separation will be ruined and solids, fats and oils will be allowed to travel through the tank. The only difference is that these may end up congealing in your drainfield if not discharged to (and polluting) a watercourse. When this happens, the pipes will slowly become waterproof, clogging up the system until it no breaks down.
Is Surface Water Entering Your Foul Sewer Drain?
If you know for certain that rainwater or surface water from your property is entering your foul water drains when it shouldn't be, or even if you suspect that this might be happening and causing an issue, we highly recommend that you get in touch with our team right away. Here at Coastal Drains, we take pride in our abilities as a specialist drainage firm, and we will be able to carry out a state-of-the-art CCTV drainage survey in order to inspect your drains for damage or faults, finding the location where the roof or rain water is entering the wrong part of your system.
Once we have done this, we will be able to come up with the correct solution for your property and its pipes. The method we discuss with you will keep your drains working exactly as they should and ensure that you are not accidentally overwhelming the nearest public sewer, or causing pollution.
Contact us when you believe there is an issue with your drainage system, and we can be there in no time at all to make sure the job is carried out correctly, safely and professionally. Everything will be carried out with minimal disruption to your day and we will even leave your property looking exactly as we found it, so you can rest assured knowing that absolutely everything will go back to normal once we are done.