Water Main Replacement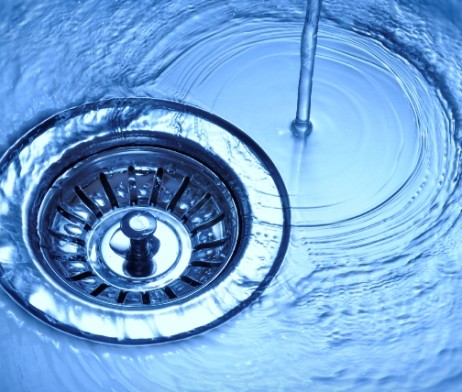 Broken water mains can cause significant damage to your home and property if they are not replaced as soon as a problem is discovered. Leaks from water mains don't just flood your home, they can also cause streets to weaken and crumble. Broken water mains cause extensive damage that can be both costly and extremely time-consuming to fix.
What is a Water Main and Why Does It Need Replacing?
A water main is the line links the plumbing system in your home to the public water supply so that you can get clean water to drink. A working water main ensures that you have an adequate supply of water.
Typically located underground, a water main cannot be accessed without digging and this is why it's important for professionals like us to carry out any necessary repairs and replacements. It is your job to look out for any signs that there are issues with your water main. Don't worry, this is much easier than you might think.
Signs Your Water Main Needs Replacing
Are you unsure whether your water main needs replacing? We know that sometimes it can be difficult to tell as often the signs start small, but by the time you notice there is a problem, the damage to your property is severe. So, below we have written out a number of signs that your water main needs replacing.
Water Pooling in the Street: one of the most common signs of a water main in need of replacement is water pooling in the street. When a pipe breaks, leaking water often has nowhere to go except bubbling up into the street. If you notice water pooling out onto the street, call our team immediately because you have a broken water main that needs replacing.
Water in Your Garden: another common sign of a broken water main is water pooling in your garden. Are there wet areas and sinkholes building up on your lawn? Pooling water in your garden is a common sign of a broken water main and needs to be reported to our team as soon as possible as it can pose a significant safety risk to children and animals.
If you notice these signs, call the team at Coastal Drains today. We offer emergency callout services, so we have a team of people who can get to you as soon as possible to fix the problem and replace your water main.
Wet Spots in Your Home: water accumulating in the home is another very common sign of a broken water main, especially when water is starting to appear on the floor, under sinks, or around the bottom of your toilet. These wet spots are easy to find around your home but they can be a bad sign that you have a leaking water main. If you notice wet spots around your home, call our team today. We can carry out an inspection of your home's plumbing system to reveal the cause of these problems.
Unexplained Water Bills: are your water bills ever-increasing? Often, the first sign people experience of a broken water main is rising water bills. When water mains break, water leaks everywhere but homeowners are charged as companies assume this water is being used. When you have not had any unusual activity in your home but your water bills are still impossibly high, it is very likely you are in need of a water main replacement.
Low Water Pressure: disturbances in your plumbing system, such as broken or clogged pipes, can reduce the water pressure in your home. When you experience low water pressure but you still have a water supply, this means there is a problem with your water main. Old lead pipes can also lead to problems with low water pressure. It may be that your lead pipe is restricting the flow of water because of its limited internal diameter.
Water Main Replacements by Coastal Drains
If you notice there is a problem with your water main, our team at Coastal Drains can replace the pipes so that your water supply is not interrupted. We use the latest techniques and technology to replace water mains for our customers and we are proud to carry out emergency water main repairs for those who need it.
Our engineers can replace your existing water main system with a new water pipe quickly and efficiently, from the boundary to the rising main stopcock inside your home. If the pipe is in very poor condition or you would like to elect for a replacement regardless, our engineers can install a new water mains piping service quickly and with minimal disruption.
Water Main Replacement Using No Dig Technology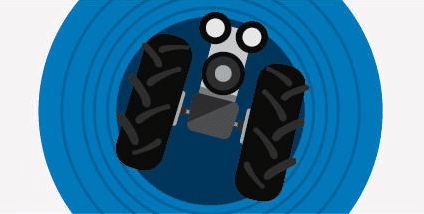 At Coastal Drains, we are proud to install new water main systems using impact moling wherever possible. Our moling equipment means we can carry out trenchless pipe replacement without having to dig up huge amounts of your driveway or garden.
With just two small pits dug, we can use our moling equipment to burrow underground, avoiding a lot of surface disruption. Not only is this convenient for a practical point of view but it also saves time and money for both domestic and commercial replacements.
We are proud to provide a complete water main replacement service that will take you effortlessly through the installation process. Our team of experts carry out site risk assessments, installation, and reinstatement of the water main connection. Before we leave your property, we will thoroughly check that all connections are working and that your water main is effortlessly supplying clean water to your home.
The Benefits of a Water Main Replacement
Having your water main replaced will significantly improve the flow of fresh water to your home. Our specialist engineers will use all the latest technology to accurately pinpoint the troublesome areas and efficiently locate all water supply pipes so that the replacement can be carried out promptly and effectively. Once your water main has been replaced by us, you will get to enjoy the following benefits:
Optimum water flow
Superior drinking water
Savings on your water bills
A reduced environmental impact
No more water damage to your home or street
Excellent savings with our affordable service
Durable and long-lasting pipe replacements
Expert advice on maintenance and drain care
Shared Water Main Systems
For terraced or older properties, it is common for a water main system to be shared by two or three properties. These pipes are usually small in diameter so that they can meet the needs of modern kitchens and bathrooms, or even combination boilers. If you have a system like this you may experience poor water pressure or inadequate water flow at peak times when your neighbours are also using the water.
If you have a shared water main system but you would like it replaced as you are suffering with water damage in your home, call us today. As experts in water main replacement, we can check who owns the pipes and holds responsibility for their replacement so that you are not burdened with unnecessary costs. If your stop tap is outside or within the boundary of a neighbouring property, it is likely you are working off a shared water supply.
If you would like to discuss how we go about replacing water main pipes on a shared neighbourhood system, please get in touch. If you are struggling with your water main, we can replace it. Alternatively, we may be able to get your home onto an independent water main system if this is something you would like to consider. Please call us to find out more.
Call Today for a Professional Water Main Replacement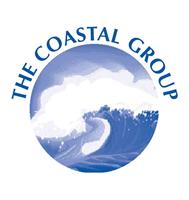 Do you need your water main replaced? You have come to the right place! Our team at Coastal Drains are fully qualified and experienced in replacing broken, damaged, or poorly functioning water main pipes.
Using the latest technology, we can have your water main system flowing with clean water in a matter of hours, with very little disturbance to you or your home. Call us today to find out more about our efficient and cost-effective service. We are proud to offer the lowest price guarantee – don't miss out!