Coastal Drains' Emergency Drain Cleaning Services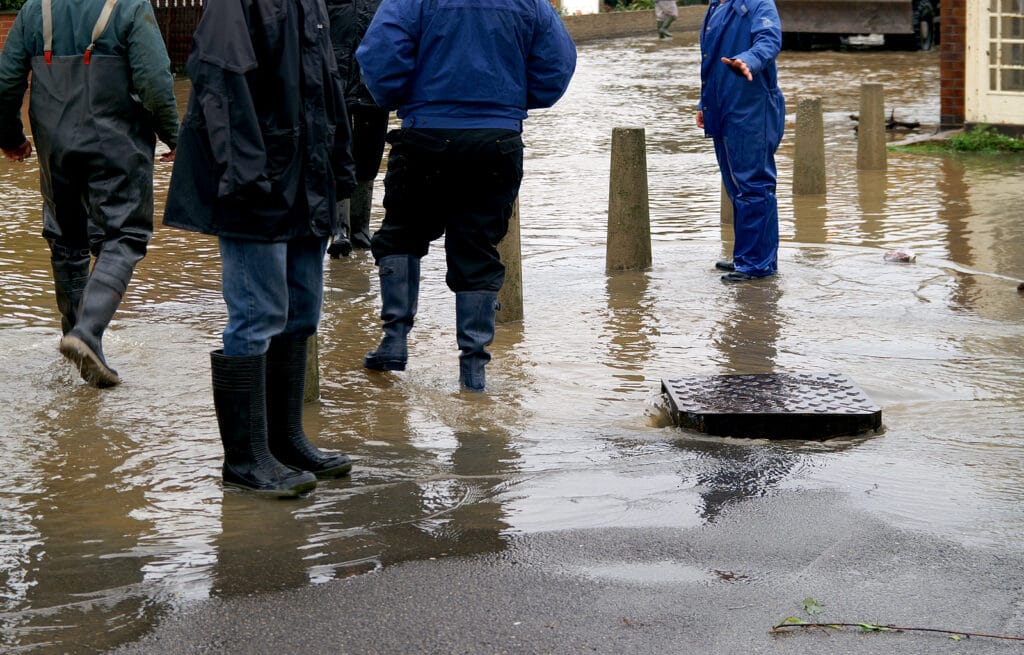 Whether you're facing an emergency drain problem relating to your toilet, sink or shower, or a blockage that's resulted in flooding, or you have sewage overflowing from a manhole, our experts at Coastal Drains can offer fast and effective emergency drain services. Our drainage engineers have over 40 years of experience in the industry and provide 24-hour emergency solutions for both domestic and commercial properties.
Our emergency drain service covers the below situations:
Overflowing drains
Leaking pipes
Frozen pipes
Blocked drains
Smelly drains
Burst pipes
Slow running taps
Grease management
Blockages in soakaways and septic tanks
Floods
Our drainage engineers are the best at what they do across Sussex. We only use industry-standard, state of the art, equipment to get drainage issues solved in the most efficient, and cost-effective, ways possible. Unless there is no other route, we will always complete sewer and drain clearance services in the least invasive ways possible; meaning you have no cause for worry about having a large and expensive dig site on your property.
Don't wait around if you're in need of an emergency drain service, contact us now.
Emergency Drain Service Addressing Larger Issues
If you are experiencing significant drain or sewer issues, a larger excavation may be the only solution. In order to avoid this as much as possible, we utilise CCTV drain surveys to find the root cause of the problem. If we determine there is no other route to solving these severe drain issues, then our drainage engineers have the expertise to carry out any large excavation or total replacement jobs in the least invasive and most efficient ways possible.
Our highly trained drainage experts are available for sewer and drain emergency services 24 hours a day, 7 days a week. If you're a commercial business or a domestic homeowner experiencing a total drainage meltdown, our experts can be with you in less than an hour throughout Sussex, without callout charges, to complete your emergency drain service.
Sewer and Drain Emergency Services on Offer at Coastal Drains
Our team of expert drainage engineers are fully trained in all aspects of drainage systems and how to solve even the most difficult drainage problems. We have a wide variety of drainage services on offer throughout the Sussex area – take a look below to see if we offer a solution to your problems. If you can't see an option that looks like the solution to your drainage issues, we may still be able to help.
Emergency Unblocking Drain Services
A blocked drain can seem like just an inconvenience that will sort itself out over time. However, if neglected, a blocked drain can cause far more problems than you think. Overflowing toilets, slow-draining plugs, and rancid smells are just a few of the symptoms that can develop if a blocked drain is left untreated. If you've been experiencing a blocked drain that just won't go away, we highly recommend calling in the experts. We can use state-of-the-art drain unblocking equipment, such as high-powered water jets that are stronger than those available commercially, in order to clear the way through pipes – allowing easier passage of water and eliminating stubborn blockages.
Emergency Drain Repairs
If you're in need of our emergency drain repair services, our drainage experts can provide drain repairs throughout Sussex in less than an hour. Whether you're experiencing a leaky or overflowing drain, we can quickly diagnose the problem and provide a solution on the same day. When it comes to pricing drain repairs, we always provide a quote before undertaking the job to ensure you won't be facing any nasty surprise costs.
Emergency Blocked Toilets and Drain Cleaning
Toilets can become blocked for multiple reasons – either trying to flush away unflushable items or too much toilet paper at once; a toilet blockage that won't go away from plunging or manual removing will require our services. If you need to clear a stubborn blockage around the U bend of the toilet, our experts can provide emergency toilet unblocking services to commercial and domestic properties. We can also provide drain jetting and drain cleaning services, a long-term solution to prevent any blockages from occurring again.
CCTV Drain Surveys
If you aren't entirely sure what's causing problems within your drainage systems because it's too far down in the drainage system to see, our drainage engineers can help. Our vans come fully equipped with state-of-the-art equipment, meaning we can tackle almost any problem that comes our way. In order to discover the root cause of any drainage emergencies, we can non-invasively insert our high-tech Flexi cameras into the affected drainage system and visibly locate and diagnose the issue at hand. This will allow us to provide the best solution possible when it comes to fixing the drainage issue.
Emergency Septic Tank and Soakaway Unblocking Services
Our expert drainage engineers at Coastal Drains can also provide septic tank services to properties throughout Sussex. If your septic tank is in need of the maintenance required by law, or if it needs emptying and cleaning because it is full or overflowing and causing problems, our septic tank specialists will be able to help. Our services can ensure the continued smooth operating of your septic tanks, drainage systems, and sewage treatment plants.
Contact Coastal Drains Today for Emergency Drain Services
Our expert Drainage engineers here at Coastal Drains can offer the most competitive rates for drainage services throughout Sussex. We ensure that our services are conducted in the most efficient and cost-effective ways possible. So when it comes to servicing your septic tank in Hove or unblocking a stubborn blocked toilet in Eastbourne, we've got you covered throughout the entirety of Sussex.

Coastal Drains aims to complete every job as efficiently and professionally as possible with our team of experts who have years of knowledge in the drainage industry. For emergency drain services in Sussex, Coastal Drains is your number one choice. Contact us today.