Fast and Professional Work on Blocked Drains in Crawley
At Coastal Drains, we are proud to be able to offer a range of specialist drainage services across our covered catchment area. As such, we know we're ready and prepared to help whenever you're having problems with blocked drains in Crawley.
If you own a commercial or residential property in the town and you're worried that you might have a problem with your drainage system, contact our team today. We'll be able to send out our drainage engineers and they'll see that the problem is taken care of in a short amount of time.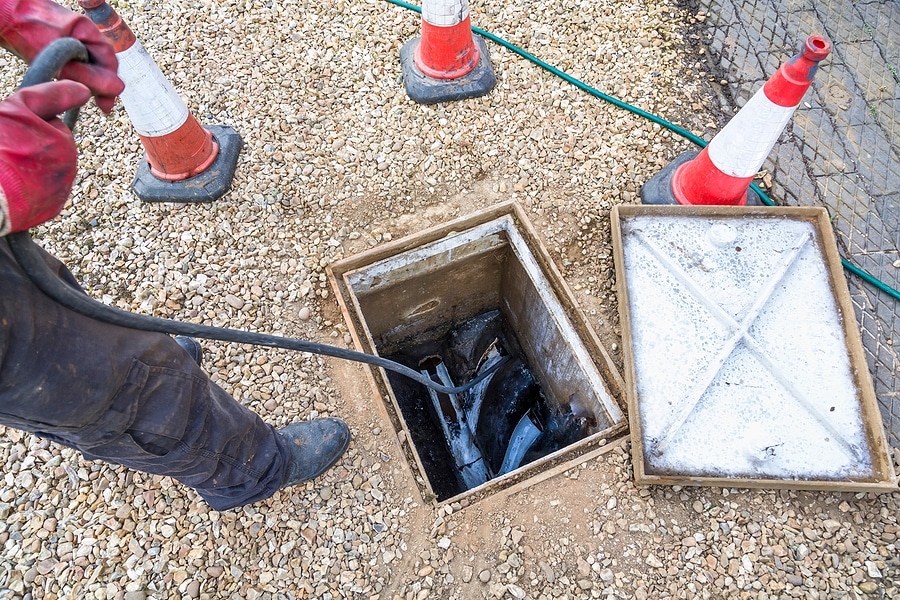 Our Services for Blocked Drains in Crawley
We have a wide range of services available for customers who need our assistance in Crawley, whether they're based in the RH6, RH10 or RH11 postcode areas. These services include:
24 hour emergency call-outs
Drain clearance and cleaning
Drain unblocking
CCTV drain surveys
Drain jetting services
We also have an extended list of other services we can carry out for any property in Crawley. These include:
Services for drain repair in Crawley
Repairs for water mains
Services for private systems such as cesspits, septic tanks and sewage treatment plants
Moling
Insurance work when required
You may be delighted (and relieved) to know that we will not only take care of practically any problem in your drainage system, we will also ensure that the work you need done is carried out at a price that's good for your budget. We'll never add call out charges to your bill and there will never be any hidden costs on the invoice, either, so you may rest assured that the price you pay at the end of the work is what you've been expecting.
Drain Cleaning and Clearance in Crawley
Whenever you have a blocked drain somewhere in your system in Crawley, we will have a series of cleaning and clearance methods that we can use to get it flowing freely again. Which one we use will depend on the specific issue your pipes are having, however.
To give an example, if we find that one of your drains has been invaded by tree roots, we'll be able to carry out root cutting to get the problem solved. We'll also be able to clean and clear kitchen pipes that are blocked up by fats and oils by degreasing them, while descaling the drains will be able to remove any hardened debris that's shrinking the circumference of your pipes and reducing the flow.
Our Drain Jetting Service
If we find that the problem blockage in your drains is larger or tougher to remove than expected, we'll be happy to carry out a high-pressure drain jetting in order to get it cleared out. This method will involve sending a powerful jet stream of water through your drainage system, which will clean out every possible crack and crevice in your pipes.
Drain jetting can clean around corners, and the stream is so powerful it can even dismantle tree roots, so if you were worried about never getting your blockage free, you won't need to be once you've called our service!
CCTV Drain Surveys in Crawley
In many cases, the cause of a blocked drain won't be obvious. The problem clog will be too far along the pipe for the human eye to see, and this can often be a cause for concern, but we have the professional solution you need. We can carry out a state-of-the-art CCTV drain survey on your property, using a modern, flexible camera to take precise and accurate footage of the inside of your drains. Looking at the pictures will help us to pinpoint the source of the blockage, so we'll be able to get your drains unblocked faster.
Is There an Emergency?
We know that accidents and emergencies can happen at any time, and understand the panic that comes when they do. If you get in touch with a drainage company because you need help right away, you want the service there as soon as possible. That's why we will be happy to come to your location 24 hours a day, 7 days a week. With our emergency services for blocked drains in Crawley, you will never have to wait for "office hours", when you need your property returned to normal.
We can be there in a short amount of time, so please don't hesitate to get in touch when you need help with an emergency.
Contact Us to Have Your Drain Unblocked in Crawley
If you've been having trouble with a clogged pipe or drain on your property in Crawley and you need a fast, efficient service to take care of it for you, get in touch with our team at Coastal Drains today. We are passionate about providing a great service to our customers and we want to make sure your drains are flowing just as you need them. This is why we'll do everything we can to make sure your system is restored to full working order.
Give us a call or send us an email today and we can schedule your property for drainage services at a time which suits you. We'll soon be there to make sure the problem is cleared out, with minimal disruption to your day and at a price which suits your budget.