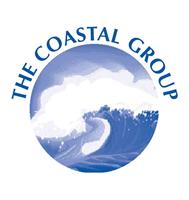 At Coastal Drains, we have spent many years gathering knowledge and honing skills that help us to provide the best drainage care in the South of England. We believe in providing professional care and guidance whenever customers need it most, especially when they are looking for information about new drainage systems they are interested in. If you are looking for anything at all about French drains, you will find it here in this easy and efficient guide.
If you already have French drains installed on your property and you have been looking for a firm you know you can trust to help you solve a problem with them, we can help with this, too. All you have to do is get in touch with our team and our friendly staff will work the problem through with you, from finding out what needs to be done to ensuring your pipes are back to tip-top condition as soon as possible.
What is a French Drain?
Named after the 19th century farmer and judge, Henry French, a French drain is a type of land drainage that allows surface water (such as rainwater) to safely drain away from areas where you do not want it to run. This can be anything from walls and buildings to driveways, sewer drains that carry waste, gardens or other areas of land that are prone to pooling and flooding. They are also often installed to prevent rising damp appearing in larger or older homes.
French drains are often considered one of the most cost-effective and simple solutions for outdoor drainage systems, as they do not require any specialist tools or equipment for installation. The only real considerations a homeowner will have to make when building a French drain is where to dig the trench and where they want to drain the water to.
If you have areas of land that are prone to pooling water and you are considering installing a French drain to take care of it, please get in touch with us today. Our trained and qualified staff can provide all the help and advice you need on anything from the best location for installation, to sending out a team of engineers to help if something goes wrong.
What Does a French Drain Look Like?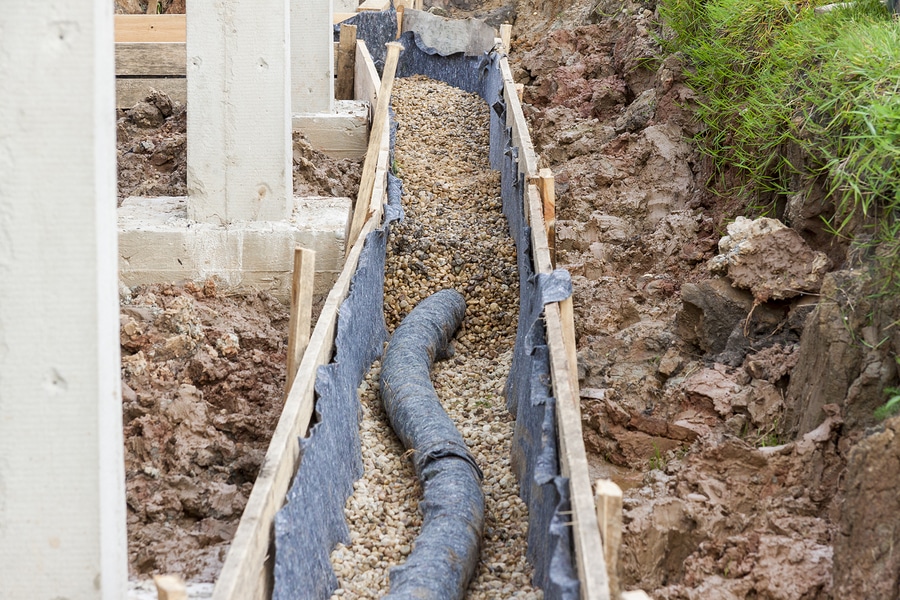 French drains are small trenches dug to a gradient that are then filled with aggregate. The type of aggregate used may depend on what is available, but is commonly a type of fine shingle on the top, with the stones getting bigger in size until they are larger, coarse pieces at the bottom. This helps with the flow of water and will filter out any debris that escapes into the system.
Sometimes, you may choose to add a perforated drain pipe as part of your French drain's installation. Having one at the bottom of your new trench will let small amounts of water soak into the ground, but when the weather takes a turn for the worst and you suddenly find yourself with an excess of storm water, the pipe will instead carry the large quantity away more quickly.
Where Should You Use a French Drain?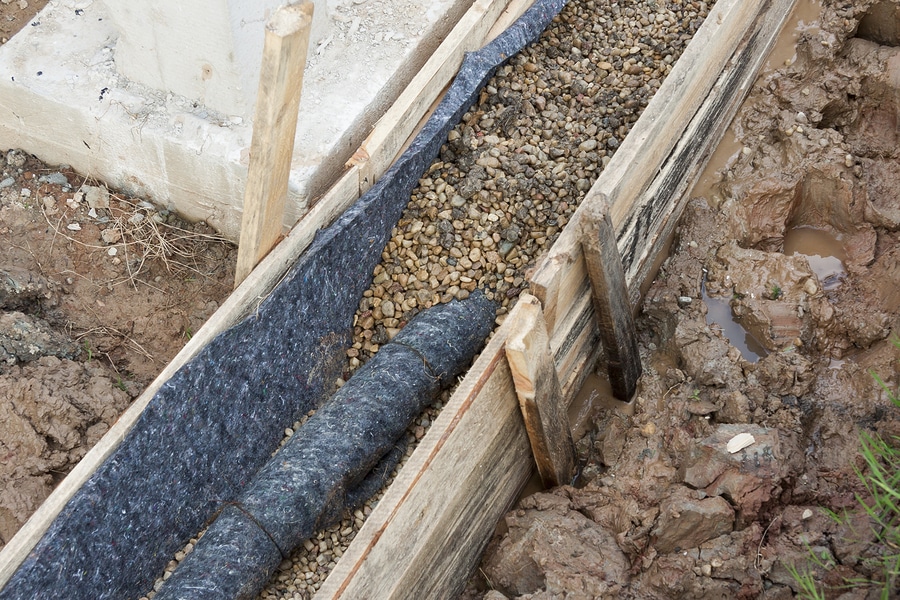 French drains are most often used for the outside spaces of a property, but can also be used in interiors in some cases. An exterior French drain should always be installed in the area that is most affected by problems such as flooding or large amounts of pooling water. Placing the trench at a low point in these areas will allow the water to be carried away to a storm drain, watercourse or a soakaway, if you have one installed.
An interior French drain may be installed if it is discovered that digging a trench around an exterior is going to be too complicated. In these cases, homeowners may decide to create an interior structure to catch water and moisture.
Advice on Using French Drains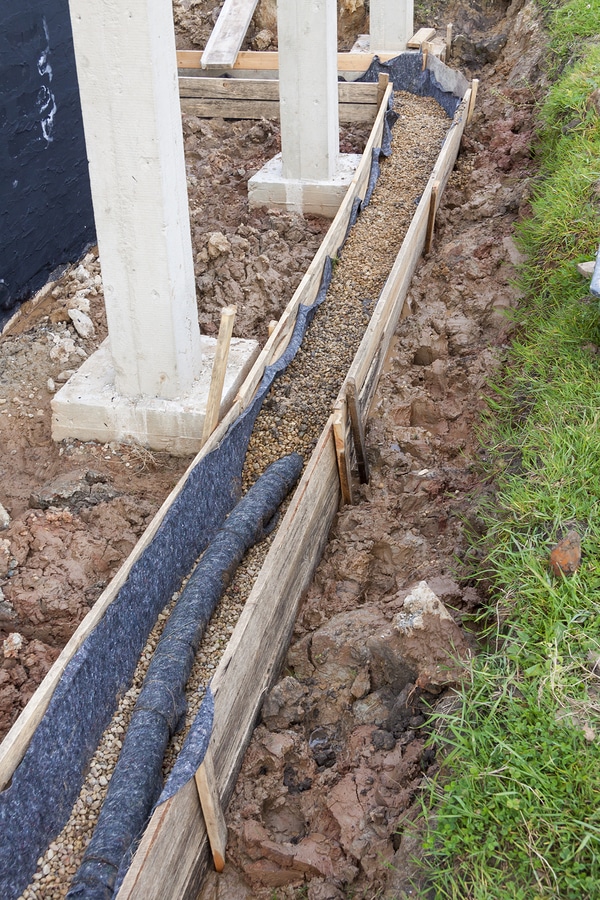 It must be noted that French drains are not designed to replace the surface water drains you already have. That is why, before you begin an installation, you should always check that all of your other surface water drainage systems are working properly.
If the drains are blocked or in need of repair, this will prevent your property from being completely drained of all excess water, or may even lead to surface water entering your sewer pipe. This, in turn, will overwhelm the system and allow the waste inside to back up or flood. Both of these may cause damage to your property that will cost much more to repair in the long run than simply having the problem fixed in the first place.
If you are having problems with blocked drains, or know that your drains are in need of repair or replacement, contact us today. We can send our team out to your location in no time at all, and they will be able to carry out an unblocking procedure or repair with minimal disruption to your daily activities at a cost that will not hurt your budget.
Problems with French Drains
While there are many benefits to installing French drains, there are also some issues they can bring about for properties as well. In order to avoid some of these, you may wish to consult your local Building Regulations before beginning work, as the advice there will cover regulations on getting approval, as well as what you are allowed to do if the work is permitted.
French drains that are placed close to walls and buildings in order to prevent water from pooling may end up functioning too well, causing them to dry out the ground surrounding a property. This may lead to settlement, particularly if your property is a heritage building with shallow foundations. Interior French drains may also be difficult to install, as walls may have to be removed to create the system.
There is also a chance that French drains may not always help the damp problem they were installed to prevent. They will be effective if moisture needs to evaporate from the bottom of the walls before rising damp can form, but if your damp problem is more severe, there may be other solutions you need. In these cases, it is highly recommended that you consult a professional drainage company to identify the source of any damp in your home before work is carried out.
If you have damp in your home but cannot identify the cause, there is no need to worry; contact us today and we will be with you before you know it to find out what is keeping your home from being in perfect working order. Once the problem has been identified, it will be a simple matter of coming up with the best solution to make it right.
Our Services for French Drains
We pride ourselves on our expertise in all areas of drainage, including matters relating to French drains and their needs.
Whether you have them already installed on your property but need them cleaned out and repaired, or want a brand-new installation to help direct surface water away from your unprotected sewer drains, we will be able to help. Below, we have listed the services we will carry out to help your French drains:
Drain unblocking (via rodding)
Drain cleaning (waste removal)
Drain repair
Drain maintenance
Drain installation
Drain replacement
Even if you just need a free quote or some advice on the regulations involved, call us and we will have the answer you have been looking for. You know you can rely on us to save your drains, however you need us to.
Need Our Help with a French Drain?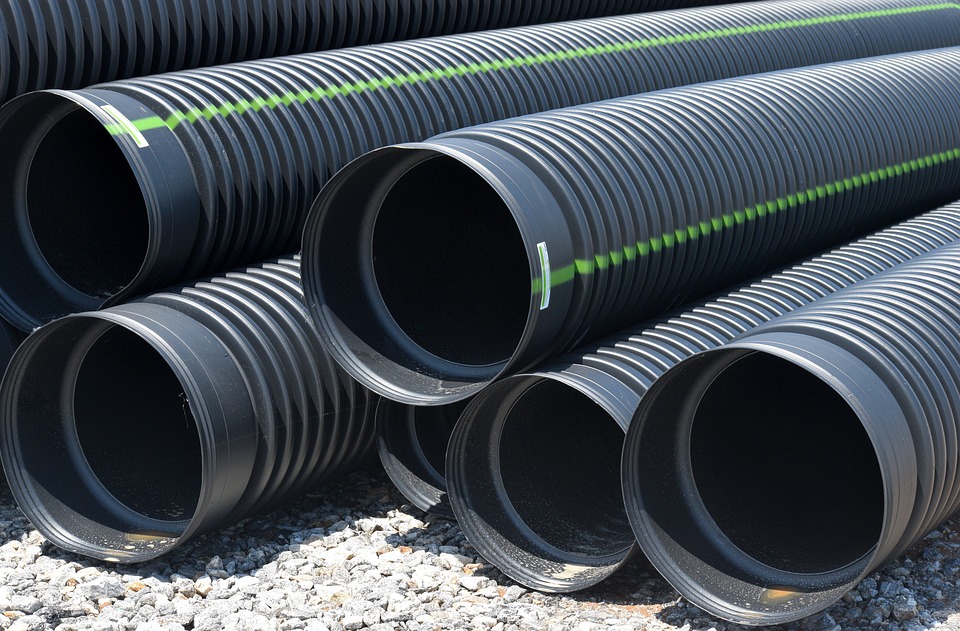 If you have been having troubles with a French drain, whether from blockages or damage, then you have come to the right place. Here at Coastal Drains, we are dedicated to our profession and we will do everything we can to get your drains flowing exactly as they should. This not only meets our standards of work, but also gives you the service you deserve.
We are open 24 hour a day, 7 days a week, so there is no bad time to call or email with your questions or queries. Get in touch with our team today and we can talk about what you would like done for your property's drainage system.