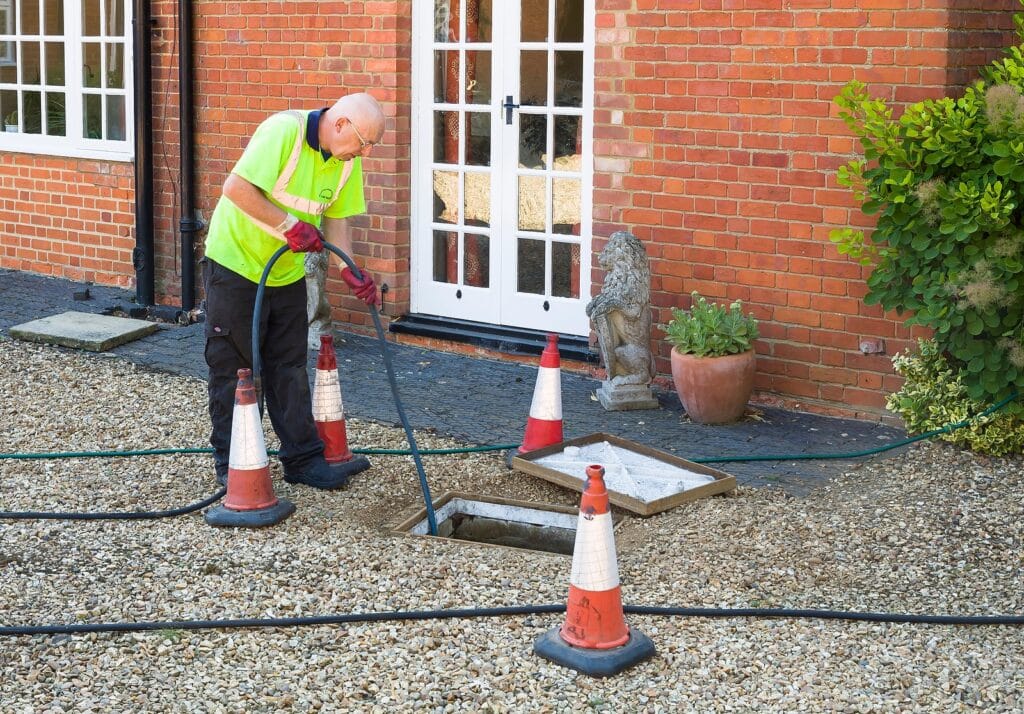 A collapsed drain is a very serious issue that can cause dampness and damage both inside and outside of your property. A swift operation to determine the source and location of the issue, and then to repair or replace the damaged drains is essential.
When your drain collapses you'll first need to get a CCTV drain repair to determine the location and extent of the problem, followed by either pipe repair or replacement to fix the issues. In this guide from Coastal Drains we'll lay out the collapsed drain repair costs you can expect, explaining the process needed to restore your broken drains to full working order.
The Causes and Signs of a Collapsed Drain
A drain can collapse in on itself after sufficient damage has occurred. This can be caused by several factors, such as pipe degradation from wear and tear, tree root ingress, or issues with freezing and unfreezing. Another key cause is blockages within a pipe that can lead to buildups of pressure breaking pipes. You can spot several telltale signs that you have a collapsed drain on your property.
Poor levels of drainage within your house, or sewage backing up within it could be caused by a collapsed drain. Foul odours around your drains are also a serious warning sign that your drains may be blocked. There may also be signs of dampness or even cracks within your property. Any of these can be signals of a collapsed drain, or other serious drainage issues on your property. If you spot signs of serious issues within your house or drains, acting quickly is of the utmost importance to avoid further damage.
Repairing A Collapsed Drain
Repairing a collapsed drain pipe will be a multi-stage job, first requiring a CCTV drain inspection, followed by either a drain repair, or a drain replacement for the affected section.
Getting a CCTV Drain Survey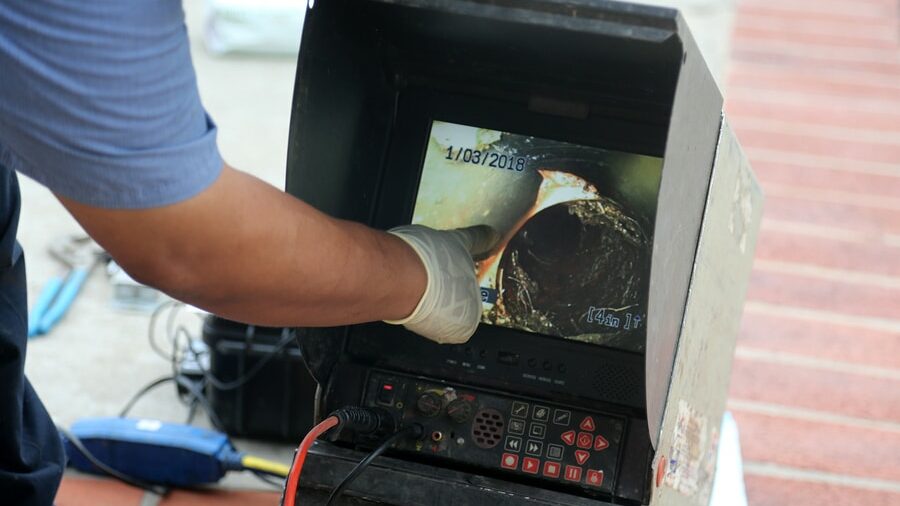 A CCTV drain survey will involve using small flexible cameras to explore the drainage network of your property. This will allow you to get a detailed model of your drainage system, and to detect and document any issues within it. It's vital for the repair process to understand the exact location of the issues and the repairs that will be needed. CCTV drain surveys can check hundreds of metres of pipe from a single entry point, and are helpful for finding blockages, infestations, and potential future issues within your drains.
Once you've completed your CCTV drain survey, it's worth establishing who the responsibility to repair lies with. If the collapsed section of the drain is within your property boundaries, it will be your responsibility. Drain pipes outside of your property boundary or on public sewer lines will be the responsibility of your water company. We have a guide to shared drainage responsibility on our website.
Repairing a Drain Line
For a smaller issue within your drainage network there should be options to simply repair the pipe without having to remove and replace it. The cost to repair will usually be significantly cheaper than replacement. Drain lining and relining involves inserting a new lining into your pipe, a plastic sleeve that will restore the drain to full working order. This is a cost-effective process, that in a lot of cases may be enough to fully restore a collapsed drain. You can find out more about drain relining with our article on fixing a broken drainpipe underground.
Replacing a Collapsed Drain Pipe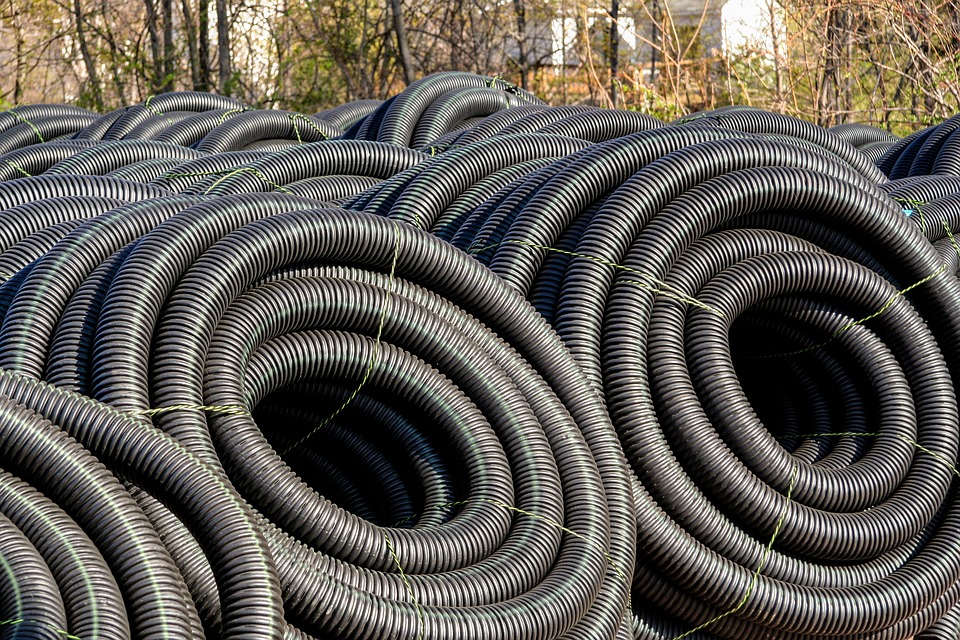 In some cases you will require excavation to replace sections of pipework. If the pipework is too badly damaged to be fixed through relining, it will need to be removed from your property. The process will involve digging a trench around the pipes, before replacing the collapsed sections. This is more expensive than relining, takes longer, and causes more disruption to your property. While relining will be preferable to homeowners, full replacement may be necessary, and will come with a higher price tag.
Collapsed Drain Repair Costs
A full CCTV survey of your drains is likely to cost around £125 on average. This will be necessary in order to diagnose the issues within your drains, and to pinpoint their location. If the issue identified can be easily fixed, you will be looking at a cost to repair of around £80 on average per metre fitted. For more serious cases when you need to opt for removal, the replacement costs can vary dramatically, from £120 to £600 per metre.
Your home insurance could potentially cover the costs of drain collapse, depending on whether your policy covers drainage damage. The cause of your damaged drains could also impact whether repairs can be claimed under insurance, with some factors falling under accidental damage. You'll need to make an enquiry through your insurance provider to see whether you will qualify. We have a guide to drain insurance on our website.
---
The Lowest Cost Collapsed Drain Repair in Sussex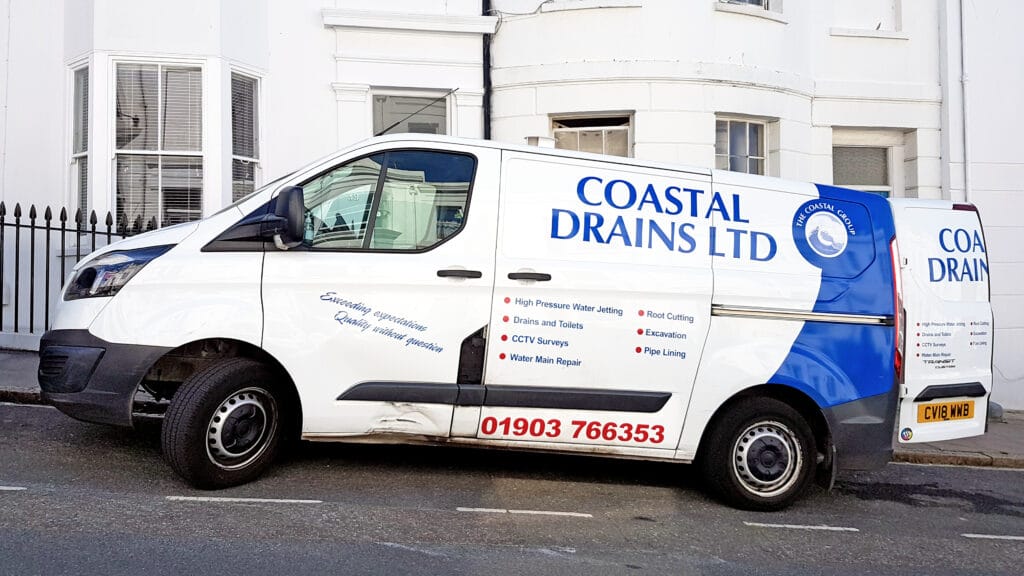 Coastal Drains are available for high-quality drain repair work throughout Sussex. If looking for CCTV drain surveys, drain relining, or drain replacement, our friendly and prompt team can conduct expert work. If you're concerned about the costs of collapsed drain repairs, our low-cost guarantee means that we won't be beaten on price for drainage work. Regardless of the seriousness of your drain issues, our professionals can rapidly restore your network to perfect working order, for a guaranteed low price.
Speak to a member of our team today to book your low cost collapsed drain repair in Sussex.