At Coastal Drains, we maintain thousands of drains for our customers in the South East, this means that if there is a problem with the drains on your property, we provide drain unblocking services for you. What's more, we provide blocked drain services at the lowest price guaranteed.

But sometimes there are blocked drain issues that need to be reported to the council. Basically, if there is a problem with any drainage system that is not on private property (so the drains are situated in a public place like on motorways or alongside pavements), you need to report the problem. Below we have outlined how to report a blocked drain to the council and who to contact.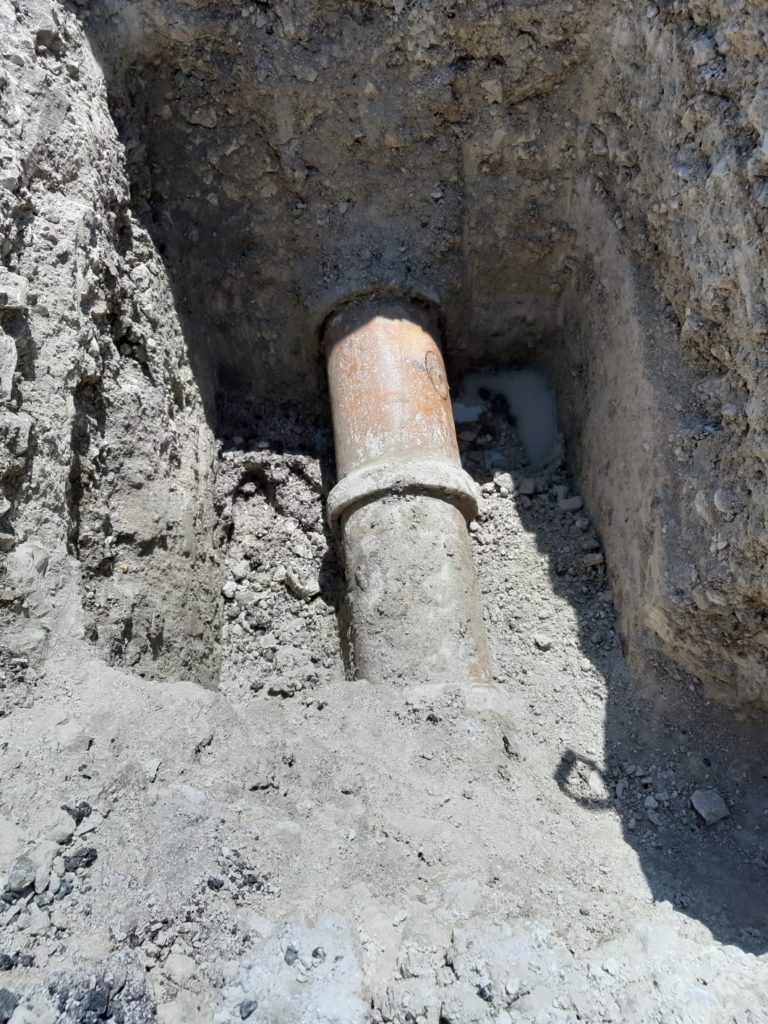 Report a Drain Blockage on the Roads

Drainage systems that run alongside motorways are called gullies and they help drain storm water away from the surface of the road. However, although these systems are incredibly efficient, in periods of intense rain the groundwater levels can rise that the gullies can reach capacity. While the water will eventually drain away, the UK is often exposed to high amounts of rainfall and if the weather does not ease up for a couple of days, roads can be prone to flooding, posing a serious risk to motorists.

If you have noticed that a motorway is starting to flood with water, report it to your local council as soon as possible. In order to investigate the problem, your local council will need to know the following:

The location of the blockage (be as accurate as possible by noting landmarks or nearby road junctions).
A detailed description of the problem (is it a blocked gully? Is there water flooding the road? Or is the grate missing from the drain?)
Please note that it is important not to put yourself or anyone else in danger when working to obtain details about the problem. Just be as detailed as you can.

Report a Sewage Leak

If you want to report a sewage leak, all public sewer floods are the responsibility of the water companies. So, sewage leaks that are not based on your property should be reported to Thames Water or Southern Water, depending on which area the flood was located in. To report a burst water pipe, be sure to contact the relevant water company:

If you start noticing bad odours, it is important to report a sewage leak as soon as possible. Sewage leaks are a significant hygiene risk, so it is essential you report any sewage leaks to the council as soon as you notice them.

Who to Contact About Flooding

We have talked about flooding before and how to reduce your risk of flooding. But during seasons of bad weather, it is common for public spaces like roads and pavements to become flooded. So, if you notice the roads and pavements in your area are flooding, it is important to contact the right people to report the problem. There are a number of organisations you can contact, including:

The Local Borough or District Councils

Street sweepers are used to remove leaves and other surface debris that can obstruct drains. If you think that your road is in urgent need of sweeping to help prevent blockages from building up, contact your local council.
Small river floods should also be reported to your local borough or district council.
Environment Agency

Any floods from large rivers should be reported to the Environment Agency. It is also helpful to note that the Environment Agency posts flood alerts for the Thames region and South region.

Blocked Drains on Your Property?

Blocked drains are one of the most common problems for domestic properties in the UK. If the drains on your property are blocked, there is no need to call the council as you are on private property, so the responsibility of unblocking your drains is up to you.

At Coastal Drains, we use high-pressure jetting equipment that ranges in power from 2,000 to 10,000 PSO. So, if you have a blocked drain that needs clearing, we can flush the system through with an extremely powerful jet wash. What's more, we have a team available who can get to you 24 hours a day, 7 days a week. So if you have a blocked drain emergency, we can get to you and fix the problem quickly. Call us today to find out more!