Blocked Drain Cleaning in Bognor Regis, Plus Clearance and Repair
At Coastal Drains, we offer numerous drain services throughout Bognor Regis, West Sussex, and have built an excellent reputation by providing unrivalled customer service for many years. We have many satisfied customers in the town who have been so grateful for our services. Why not check out our reviews?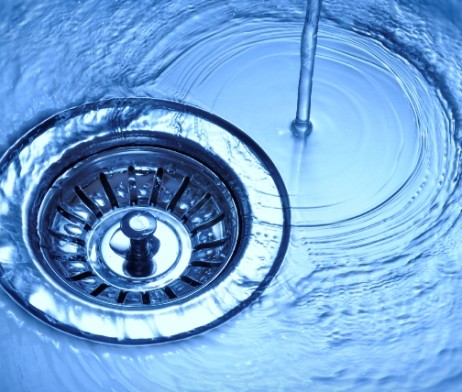 If you live in Bognor Regis and you are experiencing problems with your drains, whether they are running slowly, making strange sounds or emitting foul odours, our team are qualified and experienced to fix the problem for you. We are proud to offer our expertise, help to clean and fix your drains, and to take care of any drainage problems you have been experiencing.
Our Bognor Regis Services
We serve customers throughout Bognor Regis, helping wherever we can to get their drains back into working order once again. To do this, we clean and clear drainage systems, carry out CCTV surveys, cesspit and septic tank emptying, blocked drain repair, and even water main repair! Whatever problem you are experiencing, we have the solution for you. Below is a full list of the drain services we offer our customers in Bognor Regis:
Drain Jetting
Moling
Drain Unblocking
CCTV Surveys
Drain Repairs
Water Main Repairs
Cesspits and Septic Tanks
Insurance Work
Emergency Callouts
Our Drain Cleaning Services
If you want to maintain your drains, it is important you have them regularly cleaned to ensure there are no build-ups of debris, therefore reducing the potential for blockages to occur. Drain cleaning with us is a cost-effective strategy that helps ensure your drains remain in prime condition and are not prone to costly problems in the future. We offer drain cleaning methods such as drain jetting, CCTV surveys and drain clearance to ensure your system is kept in tip-top condition!
The Importance of Drain Clearance
Drain clearance is extremely important for the maintenance and care of your drains. It is common for us to be called out to Bognor Regis to carry out drain clearances, as it is a coastal town that has frequent storms and loose debris can often be blown onto the shore. As a result, the drains often end up full of loose debris and tree roots that have been washed into them. This causes significant blockages that can only be removed by a team of drain professionals.
If you live in Bognor Regis and require drain clearance services, call our team today. We offer drain clearance services throughout the town, removing tree roots, debris and other blockages that may be obstructing the successful functioning of your household or commercial drain.
The Importance of Drain Jetting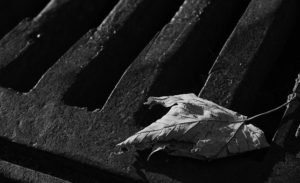 Drain jetting is one of the most effective drain cleaning techniques for blocked drains, and it is what we use to clear out clogged drains for our customers. By using drain jetting, we are able to access areas of your drain that we otherwise would not be able to, effortlessly bending around corners and reaching the smallest of spaces.
This is extremely important for clearing drain blockages and also for keeping your drains regularly maintained. The benefits of drain jetting are extensive:
Maintaining your drains as a preventative measure against blockages.
Thorough drain cleaning.
Thorough drain unblocking.
Getting to the source of the problem immediately.
Increasing the flow efficiency of your drains by up to 95%.
If your drains are blocked, or you would simply like them thoroughly cleaned, our drain jetting services are for you! All of our work is carried out by qualified and experienced engineers who provide drain clearance services for both domestic and commercial customers.
The Moling Services We Offer in Bognor Regis
Installing drains can often be a laborious and disruptive process. However, we use a solution called 'moling' in order to make things simpler and easier. Moling allows us to install drainage systems in with as little disruption to your property, garden or landscape as possible.
Moling is a simple drain installation technique. It works by a pneumatically-driven machine which pulses through the soil, along a previously mapped path, to successfully lay the pipe without the need for extensive digging. We have been successfully carrying out moling in domestic and commercial properties for many years. As a result, our fully trained staff are experienced and are equipped to handle any problem they are faced with. They can even conduct moling in trickier soil types that are characteristic of Bognor Regis (such as chalk and clay). Check out the benefits of moling here:
Moling is much faster than other excavation methods.
Moling requires minimal excavations and causes minimal disruptions
No disruption to infrastructure, services or the surface.
Moling is environmentally friendly.
There is a reduced necessity for road closures and disruption to members of the public.
If you would like to know more about moling, or if you have any questions regarding moling in your property, please do not hesitate to get in touch with our team. Our friendly staff would be more than happy to advise you.
Water Main Repair in Bognor Regis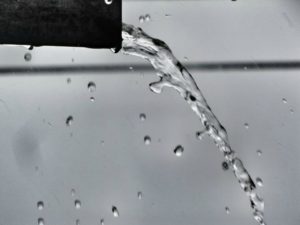 Do you require water main repair? Well, you've come to the right place. We offer water main repair to customers and we have the solution for you! Our staff also specialise in installation, maintenance and replacement, so, whatever the problem is with your water main system or whatever need you have, they can arrange it.
If you have discovered a break in your water main, there is no need to panic; our experts are here to help you. We work quickly and efficiently, saving you time and money. If you require water main installation, we use moling equipment to install your water main for you.
If you are experiencing problems with your water mains, there is no need to fret; simply call us today!
The Installation, Maintenance and Repair of Septic Tanks and Cesspits
When it comes to septic tanks and cesspits, many people shy away from the topic due to how unpleasant it can be. As a result, when problems arise, people may find it difficult to ask for help. However, there's no need to worry; we can fix any problem you are experiencing, and our staff have dealt with an array of smelly drainage problems, from blocked toilets to septic tanks and cesspits.
Sewage Treatment Plant
If you live in Bognor Regis and you require septic tank or cesspit services, our are here for you. Whether you require us to clean the pipework, fix the problem or empty and clean the tank, we can do it all! We even supply brand-new tanks!
Unfortunately, it is common for septic tanks and cesspits to suffer from blocked or collapsed pipes and this can cause numerous problems – most prominently, overflowing sewage. Overflowing sewage is a common and unpleasant sign that your cesspit requires replacing. If your cesspit or septic tank is overflowing, you must get the problem fixed as soon as possible because it poses a serious risk to your family's health.
However, there's no need to panic. We can replace your cesspit with a new, more efficient system. So, why not give us a call today and have us come and fix your problem? We would be more than happy to help!
CCTV Surveys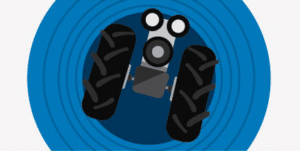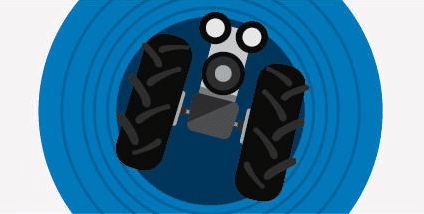 We are passionate about technology and its uses in the drain service industry. As a result, we keep up-to-date with the latest technological upgrades, to help us provide our customers superior drain services. This is why we offer CCTV surveying technology.
We have CCTV drain surveying technology that is suitable for the majority of drain types and locations. Our drain surveys allow us to access areas which are difficult to analyse. This technology is ideal for situations where vehicle access is restricted. In these situations, we can provide lines of up to 350 metres in length. By using CCTV surveying technology our staff can offer superior, more efficient drain services.
If you live in Bognor Regis and you require a CCTV drain survey, call us today. All our staff are fully qualified in performing surveys in new roads, sewer defect classification, street works and confined space entry. This means that you know your drains will be well serviced. If you would like to know more about our CCTV drain surveys, please call us for further information, we would be more than happy to talk with you.
Drain Repairs in Bognor Regis
Drain repairs are one of the services we are most commonly called out to in Bognor Regis. This makes us experts in this area and its drainage requirements, so if you require drain repair services, we are the company for you. Our qualified staff can complete drain repairs, no matter where you are in the town. It doesn't matter if your drain is damaged, blocked or broken, we can fix the problem for you and have your drains back up and running again with minimal disruption!
It is common for our customers to require our drain repair services for any number of the following reasons:
Root ingress
Poor drainage
Pipe corrosion
Slow running water or gurgling sounds
Structural damage
Foul odours coming from your drains
Damaged, broken or cracked pipes
Blockages causing internal damage to the drain system
If you require drain repair, we will send out our professionals to your property and analyse your drains. We will use CCTV surveying technology to discover whether the problem is a breakage deep within the drain system. If complete repair is required, our team of experts will repair your drain as efficiently, thoroughly and cost-effectively as possible.
Blocked Drains in Bognor Regis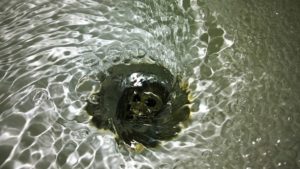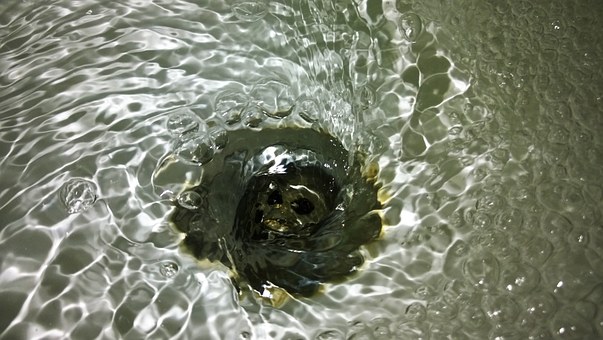 Blocked drains are an extremely common problem – particularly in coastal areas such as Bognor Regis, where stormy weather is common. They can cause problems such as slow drainage, gurgling sounds and foul odours. If your domestic or commercial property has been suffering from blocked drains, call our team today.
We provide speedy and efficient drain unblocking services to customers throughout Bognor Regis, including CCTV surveys, drain jetting and drain clearance.
Drain Unblocking
As is to be expected, we have a high number of callouts as a result of blocked drains. However, there is no need to panic if you have a blocked drain, as it is a common problem and we have years of experience in unblocking them. So, if you have a blocked drain, call us today! There really is no drainage issue that is too big or too small for our experienced and qualified team. When it comes to drain blockages, we've seen it all.
We Also Fix Blocked Sinks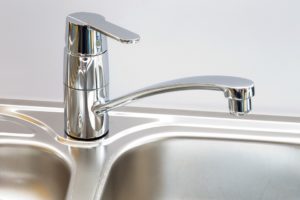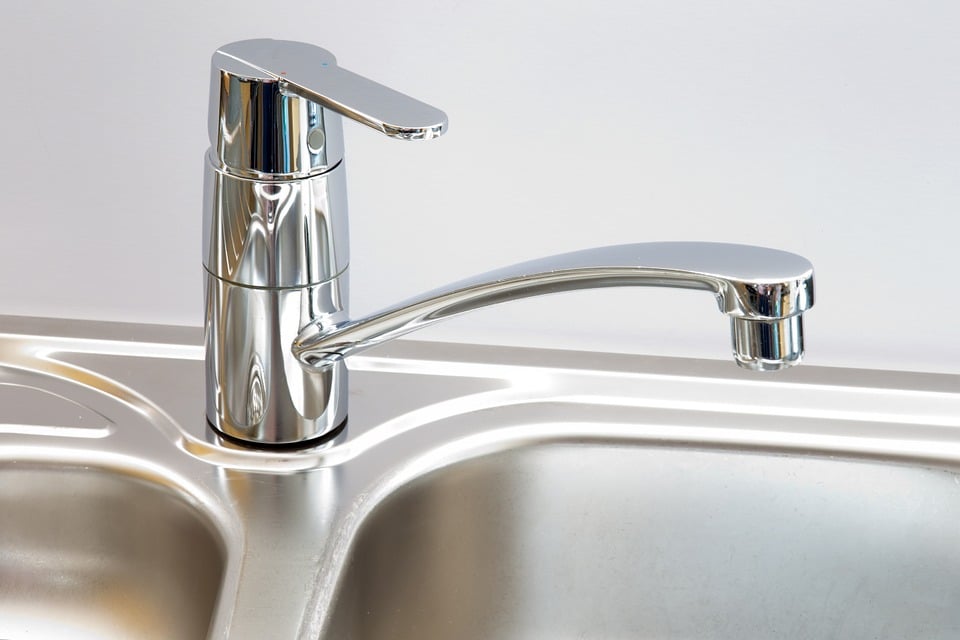 It goes without saying that blocked sinks can cause a series of problems. Not only do they mean that your waste water drains away slowly, but they can also cause foul odours to fill your home. If your sink starts running slowly and you suspect there is a problem, don't hesitate. It is best to get your blocked sink fixed as soon as possible to prevent the problem from worsening.
If you are struggling with a blocked sink that is making life difficult, please call us today! We will come to your property in Bognor Regis and get the problem sorted for you as quickly as possible, so that you can get back to normal life.
The Problem of Blocked Toilets
Nobody likes having a blocked toilet and it is a problem that, if you try to fix yourself, can easily get worse. If you are suffering the unpleasantness of a blocked toilet, please do not hesitate to call us. Often, blocked toilets in coastal areas such as Bognor Regis are caused by stormy weather, causing blockages in the pipe system to force the toilet to flush slowly.
If you have a blocked toilet, it is imperative you get it fixed as soon as possible because it poses a serious health risk to you and your family. Our experienced staff can have the problem fixed in no time!
Drain Emergencies, Callouts and Solutions in Bognor Regis
Sometimes we have customers come across a drain problem that needs to be dealt with immediately, such as water spewing from a break in the water mains system. In such cases, we offer unrivalled emergency callouts to all of our customers.
Drain Emergency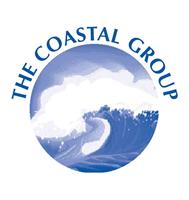 Whether your drain emergency has been caused by a storm, a break in the pipe or drain damage, Coastal Drains are here for you. No matter how big or small your problem is, if it's an emergency, we will get our team to you as quickly as possible. We are proud to offer emergency callouts to our customers and our emergency plumbers have helped customers throughout the Sussex area. So, if you have blocked drains in Bognor Regis that require immediate attention, please do not hesitate to give us a call today!
Call Us Today!
We are all about fast, effective and affordable services that get your drains back in working order, helping you get back to the important things in life. If you live or work in Bognor Regis and are having problems with your drains, call Coastal Drains today! It doesn't matter what the problem is; our professional team can offer advice, emergency callouts and drain services to ensure your drains get fixed promptly. We can even advise you on preventative methods you can use to ensure you do not suffer with the same drain problem twice.
There's no need to worry about fixing your drain problem yourself ‒ that's what the professionals are for. We are professionals and we offer it all, too! The size and type of drain issue doesn't matter; our professionals are experienced at dealing with a multitude of problems and issues in a variety of locations throughout Bognor Regis. There really is no drainage issue that we have not seen. So, what are you waiting for? Call us today!