Septic Tank Crowborough – Expert Repairs, Efficient Emptying, Cost-effective Installation
For properties that are not connected to a mains sewage system, septic tanks and sewage treatment plants are a very popular solution to the removal of liquid waste that has been in existence for many years. The efficient system helps to separate solid and liquid waste while allowing the liquid to be absorbed into the surrounding earth via a soakaway.
If you do own a septic tank in Crowborough, you should know that it will require regular maintenance and emptying in order to prevent problems such as sewage overflow, or blockages; as these can cause great harm to public and environmental health. Even if your septic tank is regularly maintained, other external factors, such as bad weather, building work, and even ground movement, can cause negative impacts to your septic tank.
If your septic tank somehow becomes damaged beyond repair, or your existing septic tank no longer has the capacity to fulfil your needs, we are also available to provide a full installation service – we will ensure that the new tank is the right size and type from our range of septic tanks to serve you and your household's needs. If you're interested in the wider range of services we can provide for your septic tank in Crowborough, read our article here.
When Should You Empty Your Septic Tank in Crowborough?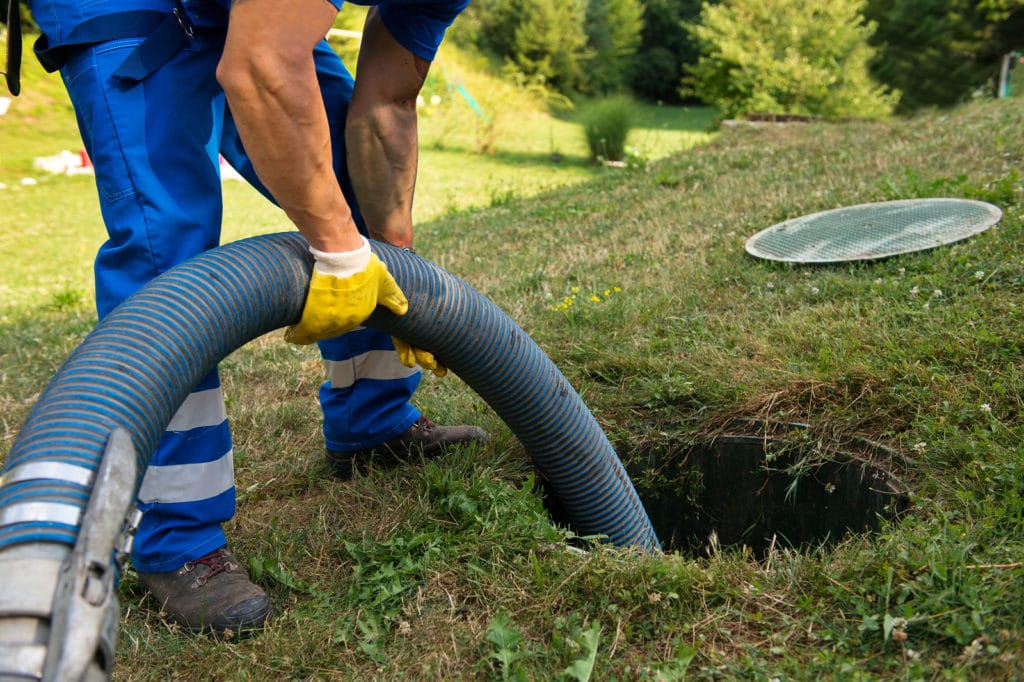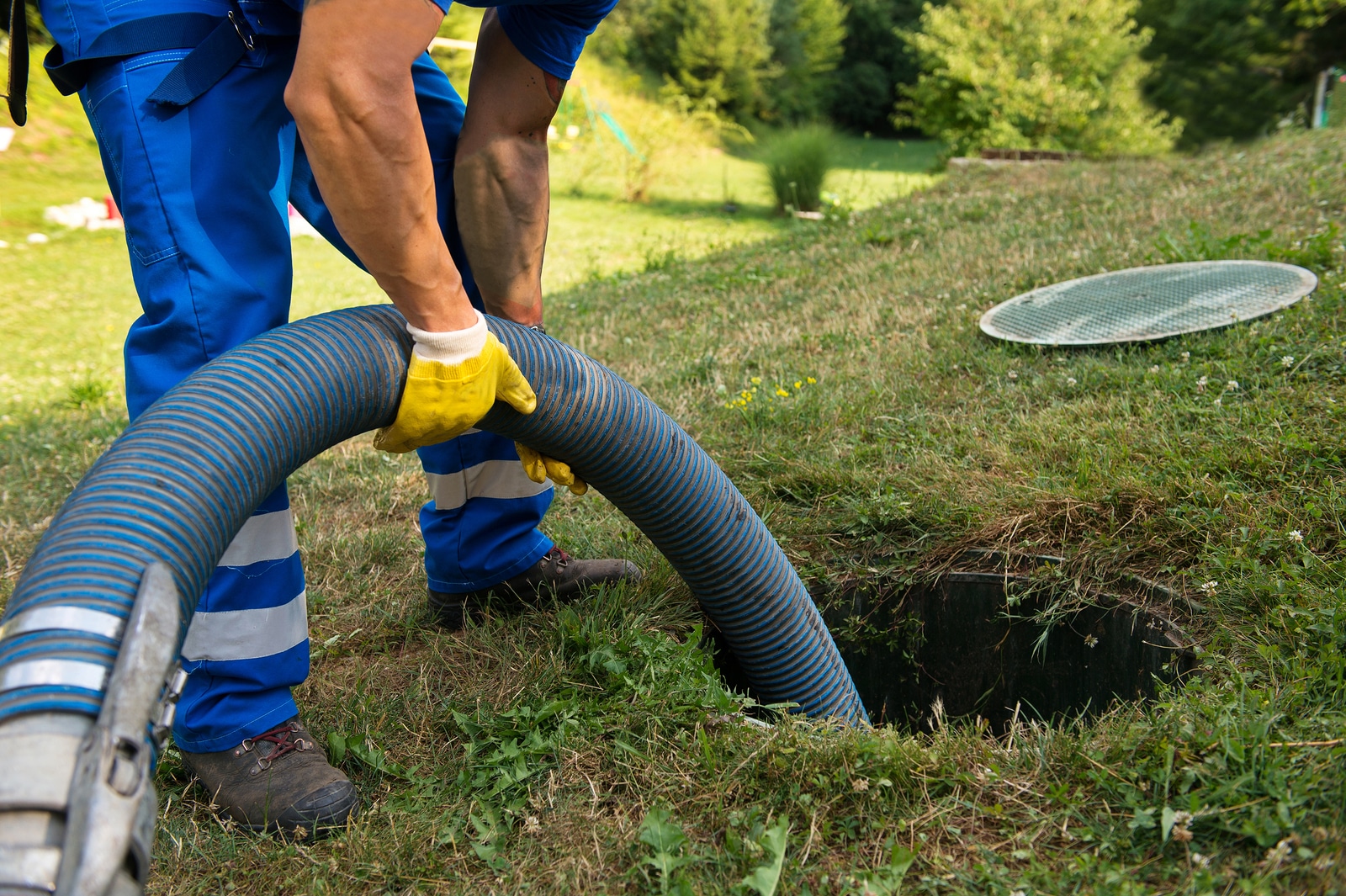 In the event your septic tank overflows with waste, malfunctions, or even bursts, our septic tank experts are on hand to provide efficient and effective repairs or replacements to keep you out of harm's way. But what can be done to prevent this from happening in the first place?
Regular emptying of your septic tank in Crowborough is essential in order to prevent these significant risks to the environment and public health from occurring. If your septic tank does end up posing a risk to the above or is damaging the environment or public health, it is probable that you'll find yourself on the wrong side of the law.
In order to prevent any run-ins with the law, and to protect your local area, we've listed some telltale signs that you should look out for to tell if your septic tank needs emptying, is over capacity, or there's another issue at hand:
Water is pooling around the drainage field of your septic tank. This will suggest that the piping system is clogged with debris and liquid is being forced to the surface as an alternative route.
Slow-draining sinks and toilets that are not being resolved by unblocking the drain or piping system to these fixtures.
Unusually healthy and rapid plant growth around the area surrounding your ground septic tank.
Foul, unusual, or abnormal scents in the area of your septic tank.
Overflowing sludge or scum on surface water for systems where sewage flows into water.
Though the frequency your septic tank needs emptying depends on how often it is used, and by how many people, we advise that a septic tank should be emptied at least every six months to once a year as a general guideline.
If you're looking to get your septic tank professionally serviced or emptied, our experts at Coastal Drains are able to get the job done efficiently and in the least invasive ways possible. Our services are the most cost-effective in the Sussex area, so to get your septic tank in Crowborough serviced by the leading drainage company in Sussex, get in touch with Coastal Drains today.
Responsibilities Surrounding Septic Tanks in Crowborough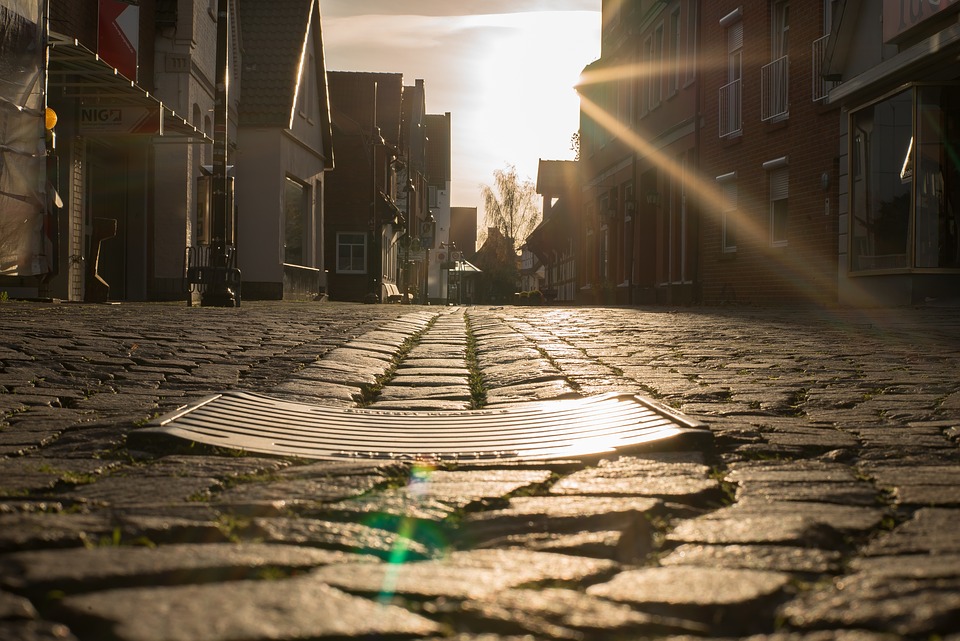 If you own a septic tank it is essential to know your important responsibilities to your septic tank, the local environment, and protecting public health. These include maintaining proper, and regular, septic tank emptying, cleaning, and repairs in order to ensure your septic tank does not cause a problem to local life so that you do not end up on the wrong side of the law. If you are unsure of the full extent of your duties and responsibilities as the owner of a septic tank, please read the General Binding Rules and the latest UK Government legislation here.
Below, we've compiled a list of the most essential responsibilities you must take upon yourself as the owner of a septic tank in Crowborough. If you are unsure of any points mentioned below, please read the above document.
You must desludge or empty your septic tank regularly in order to prevent any damage or pollution to the local environment or local health.
If there are any faults or problems ongoing, get them repaired immediately.
On a monthly basis, inspect the area where your septic tank releases sewage in case there are signs of problems.
Depending on your usage, and household size, empty your septic tank at least once a year by Coastal Drains or a different registered waste carrier.
Limit the system's discharge into the ground to a maximum of 2,000 litres a day. If it discharges into flowing water, this limit increases to 5,000 litres. If you suspect your system produces more than this, you will require a permit. Follow this UK Government website for guidance.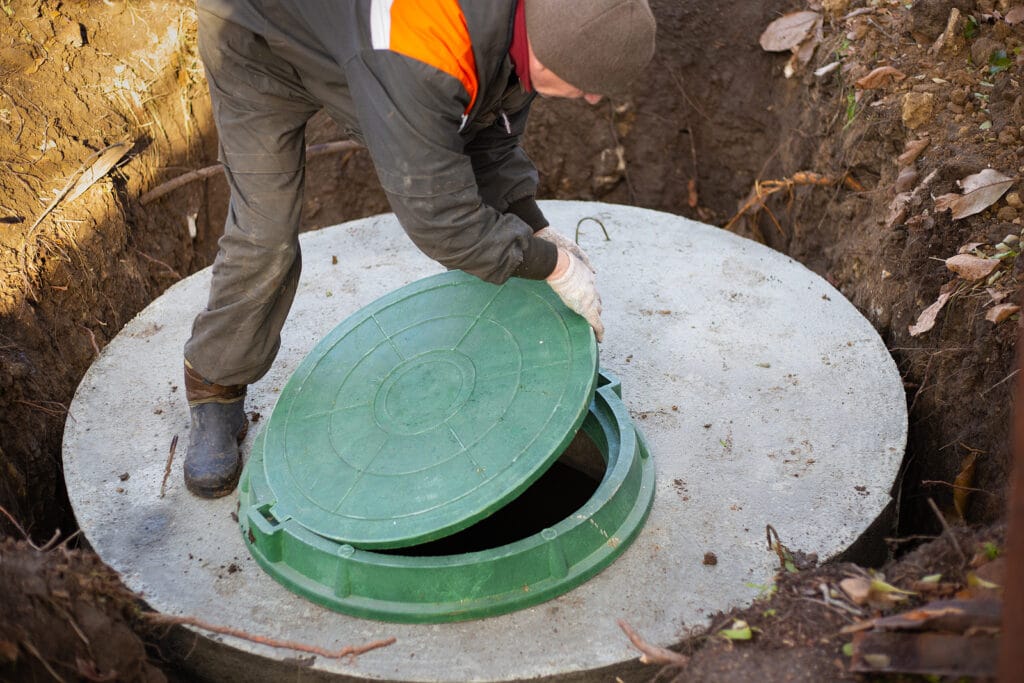 If a permit is needed for your septic tank in Crowborough, you will need to call the Environment Agency. The Environment Agency also has a dedicated incident hotline, where you can get in touch regarding concerns about a septic tank causing pollution or damaging public health.
Contact Coastal Drains Today
Here at Coastal Drains, services from our drainage experts are offered at the most competitive rates in Sussex. We offer the most efficient and least invasive services when it comes to the repair, replacement, or installation of your septic tank in Crowborough. If you're looking for a service that has your back whenever you develop a drainage issue, Coastal Drains is here for you.