Fast and Effective Cleaning for Blocked Drains in Chichester
Whenever you have a problem with blocked drains in Chichester, Coastal Drains will be ready and waiting to step in and help. We can provide a range of specialist services that will see any clogged system restored to full working order, with minimal disruption to your daily activities and at a price which suits your budget.
Whether you own a commercial or residential property in the city, we can be there to help you with any drain problem you may be facing. Contact our team today and we'll be able to send one of our expert drainage engineers to your location; they'll get the job done in a short amount of time.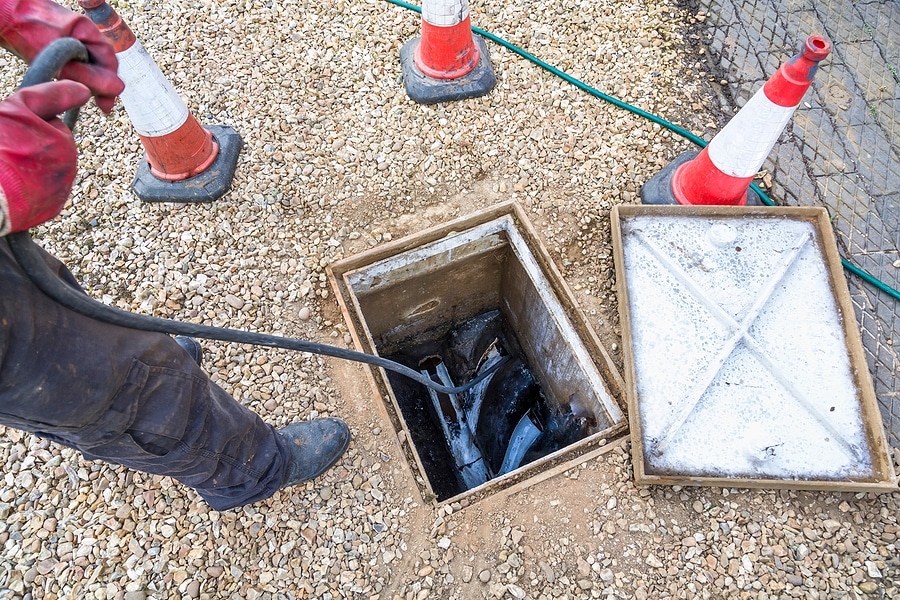 Our Services for Blocked Drains in Chichester
We are proud of the services we can provide for any part of your drainage system, whether you currently have a clogged toilet, a faulty kitchen drain or any number of blocked sinks across your property. We'll also be happy to carry out work in any part of the PO19 postcode area, so you'll never have to worry about falling outside of our catchment area.
Our blocked drain service in Chichester covers:
Drain unblocking
Drain cleaning and clearance
Drain jetting
CCTV drain surveys
24-hour call outs for emergencies
We also have an extensive range of services to cover any other problem you may be facing with your drains:
Drain repair in Chichester
Repairs for water mains
Work for private systems (i.e. cesspits, septic tanks and sewage treatment plants)
Moling
Helping customers with insurance claims
You may be relieved to find out that we will never add hidden charges or call-out fees to our bill, so you will only ever pay for the exact services that we have provided.
Drain Clearance in Chichester
We have a range of professional solutions at our disposal whenever we're called to carry out drain clearance and cleaning in Chichester. The one we use for your own drains, however, will all depend on the problem that's causing the clog.
For example, if your kitchen drain has become blocked up by cooking fats and oils, we may be able to clear it out by de-greasing the pipe. We may also descale the drain if the debris has hardened and is limiting the flow in your pipe by reducing its circumference. If your outdoor pipes are facing a tougher obstacle, such as invasive tree roots, we may also be able to cut these back.
Our Drain Jetting Service
In some cases, we may find that the blockage in a drain is too large or difficult to remove by our most used methods. When this happens, we will be fully prepared and equipped to carry out a drain jetting procedure instead. This involves sending a high pressure jet stream of water through your system, using it to clean out every part of your drains.
This method works around corners, can clear even the smallest cracks in your pipes and will even dismantle tree roots, so it should be perfect for any stubborn blockage.
CCTV Drain Surveys in Chichester
It may not always be possible to spot the cause of your drainage issue right away, and we understand that this may be a worry for you because you can't then tell what needs to be done to get it fixed. We can help to ease this worry, however. With our state-of-the-art CCTV drain equipment, we can take clear and accurate footage of the inside of your drains and pinpoint the exact cause of any blockage. This helps us help you, by ensuring that we can get the problem taken care of in a shorter amount of time.
Do You Have a Drainage Emergency?
Accidents and emergencies can happen at any time and we know that you'll want someone to take care of your drains right away when a problem suddenly develops. That's why we're able to offer our assistance 24 hours a day, 7 days a week. You'll never have to sit and wait for "usual business hours" before you give us a call; we're always ready and waiting to help, no matter the time of day or night.
For Expert Help with Blocked Drains in Chichester
If you've been looking for a fast and reliable drainage company in West Sussex to take care of your blocked drains in Chichester, our team at Coastal Drains will be waiting for you. We love what we do and we want nothing more than to see your drains brought back to their best working order, so we'll do everything we can to make sure this happens.
Contact us via phone or send us an email and we can have a member of our team sent out to your location in no time at all. They'll make sure that your drains are flowing just as they should, quickly and efficiently.
FAQs
How Can You Tell if a Drain is Clogged?
There are a number of signs you can watch out for to tell if your drain is clogged, including foul smells and odors around your property, gurgling sounds in your drains and slow draining water in sinks, shower trays and toilets. In some extreme cases, you may also find water backing up and overflowing from drains. If you come across any of these signs anywhere around your property, you may wish to get in touch with a professional drainage company for help.
How Long Does it Take to Unblock a Drain?
With the correct professional equipment and expert knowledge, unblocking a drain can take a matter of minutes. However, this does depend entirely on the cause of the blockage, as larger and more difficult clogs will take longer to remove.
How Much Does it Cost to Unblock a Drain?
How much it costs to unblock a drain will all depend on the size and severity of the clog. As such, we cannot offer a fully set price for how much our services will cost; we will need to see your own drainage problem before we can offer you a quote.