Drain Pipe Repair Services for Cracked or Collapsed Drains
At Coastal Drains, we are proud to provide drain pipe repairs for drains of all shapes and sizes. No job is too big or too small for our team of experts. With over 10 years' experience, we are more than competent at repairing both internal and external drain pipe systems. We are also proud to replace drains that are so badly damaged, repair is not possible. If you have a broken drain pipe, we can help. Call us today for our expert drain pipe repair services.
We Repair Cracked Drain Pipes
Cracked drain pipes are a serious problem and can result in significant property damage, as well as the spread of diseases. Cracks in drain pipes can occur for a number of different reasons. The most common causes of cracked pipes include the incursion of roots, corrosion, and age. The signs of a broken or cracked drain pipe are not always apparent and sometimes the extent of the problem can only be confirmed by our team of experts.
However, if we do discover that you have a cracked PVC drain pipe on your property, we do provide expert repairs. If there is a lot of damage, the best solution may be to replace the existing pipe instead of carrying out a repair. If your drainage pipe needs replacing, we provide affordable drain installation services to make everything easier.
Hole in Drain Pipe Repair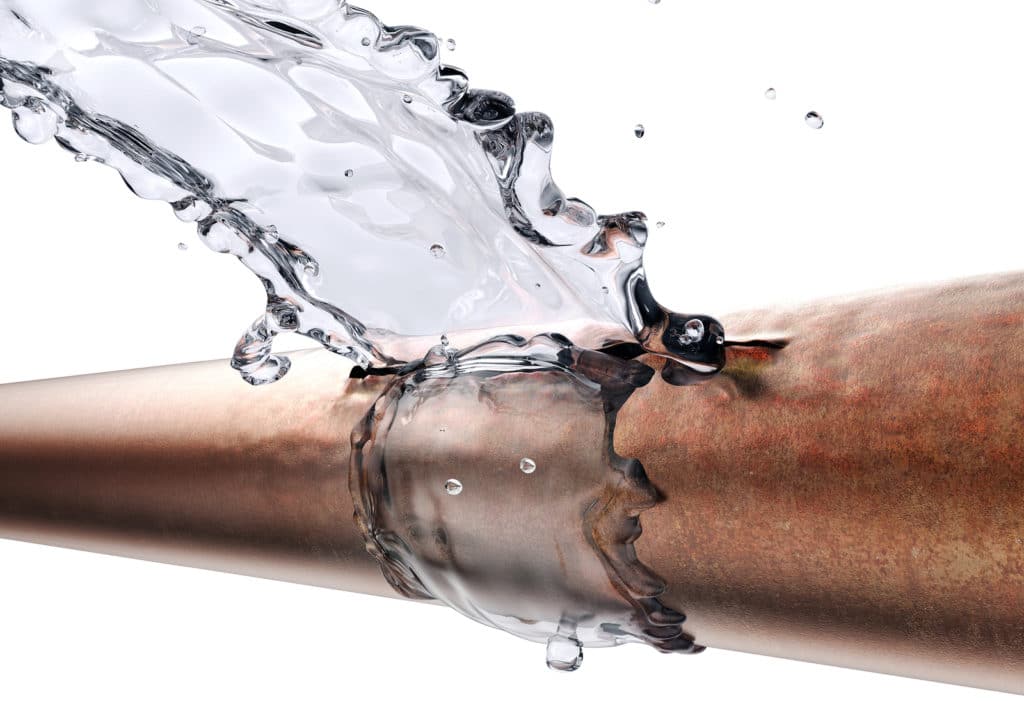 If your drains are leaking and water is no longer flowing through the pipes properly, it's very possible you have a hole in your drain pipe.
A hole in a piece of drain pipe can cause a number of problems, including rising water bills and serious water damage.
So, if you suspect there is a hole in your drains, call us immediately. We will send our team to you who will carry out a thorough CCTV drain survey to locate the damage and then, using our trenchless technologies, install patch lining to fix the damage and restore the drain pipe.
Collapsed Drain Pipe Repair
When repairing a collapsed drain, the first and most important step is to carry out a CCTV drain survey. This is essential as a drain survey helps provide us with the details of the actual damage, showing us where the damage is and the extent of the problem. Once we have this information, we can use it to determine the best form of drain repair.
If possible, we will always try to repair a collapsed drain using 'no dig' technologies such as structural patch lining, so that you experience as little disruption as possible. However, there are times when the drain damage is so extensive that there is no option but to excavate the land and replace the damaged pipe. If excavation is required, there is no need to worry because our team at Coastal Drains are experts in drain repairs and can fix the problem, no matter how extensive.
Outdoor Drain Pipe Repair
Broken underground pipes can suffer from all sorts of damage, including cracks, leaks, open joints, rat infestation, or root intrusion. At Coastal Drains, we provide outdoor underground drain pipe repair at affordable prices. We use a drain pipe repair process called patch lining, one of the most effective drain repair methods. Patch lining is only suitable when a pipe is damaged in one or two areas, and should not be used to repair extensive drain damage.
To carry out a patch lining repair, our team at Coastal Drains start by inspecting the damaged drain with CCTV technology so that the location and extent of the damage can be assessed. The patch liner is then inserted into the damaged section of the pipe, inflated, and hardened. Once the resin on the tube has hardened, the inflated tube is removed leaving behind a strong and durable drainage system. Call us today – we can fix a broken drain, no matter how extensive the damage is.
Drain Pipe Lining Repair
Sometimes, the damaged area of a pipe is so extensive that it cannot be fixed with Structural Patch Lining. In such cases, drain pipe lining repair is a more effective and affordable solution.
Drain pipe lining repair works by inserting a resin-impregnated liner into the damaged drain pipe. This liner is then expanded using water or air pressure and held in place until the damaged drain is fixed. One of the many benefits of our drain relining services is that they can be installed and cured on the same day.
The Risk of Ignoring Drain Pipe Repairs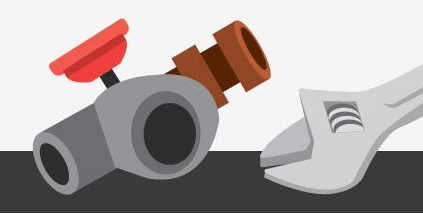 Damaged drain pipes can pose a real threat to domestic and commercial properties. Whether the damage to your drains is due to long-term wear and tear or not, it is important to get in touch with our specialist team today.
Damaged drain pipes are not just harmful to your property, they can also pose a serious risk to your health. So, if you have a damaged drain pipe, don't ignore the problem hoping it will just go away – because it won't! Get in touch with our team today and we will send someone to fix the problem as soon as possible.
When Will My Drain Pipes Need Replacing?
Drain pipes do not last forever. Eventually, your drains will start showing signs of wear and tear. There are a number of issues that can develop which suggest that your drainage system isn't working as it should. So, if you're in need of a drain pipe replacement, your drains will definitely let you know. Some of the common signs to look out for include:
Regular flooding or waterlogging
Slow-to-clear drains
Backwash of drain waste
Wet ground, even when it hasn't rained
Gurgling sounds whenever your drain clears
Unpleasant odours emanating from the drains
All of these problems indicate a number of problems, including collapsed drains, fractures and cracks in the pipes, and drain pipes with loose connections. If you start noticing any of these symptoms, contact us today.
We Provide Drain Pipe Repairs for All Drains
We are proud to provide excellent drain repair services for drains of all types and sizes. Below is a list of the common repairs we carry out for our customers:
Existing drainage, foul and surface water
Septic tanks and cesspits
Pumping stations, both foul and surface water
Drainage treatment plants from 2-150 persons
Land drainage and flood alleviation systems
Gravity systems, installation and/or replacement
Drainage design
Drain Lining / Pipe Rehabilitation
If you have a drain in need or repairing, contact Coastal Drains today. We are proud to offer a fast and professional service. What's more, we can handle your insurance claims for you. So, if you have a damaged drain that needs repairing, call a professional today for no stress and no fuss.