Fast and Professional Drain Repair in Chichester
Here at Coastal Drains, we are ready and waiting to offer a wide range of expert drainage services, including quick, efficient drain repair in Chichester. Whenever you're surprised by a burst pipe, or worrying over a leak from a damaged drain, we'll have the solution to see the problem is taken care of.
Contact us when you need our services and one of our trained and qualified drainage engineers will be sent to your property as soon as possible. They'll come equipped with the tools and knowledge they need to see your drains flowing as they should, with minimal disruption to your day and at a price which suits your budget.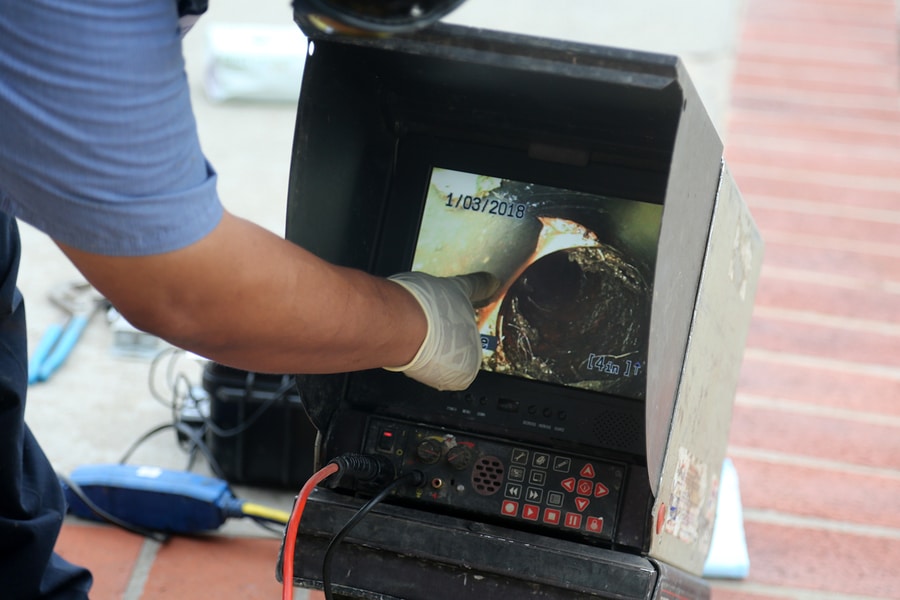 Our Services for Drain Repair in Chichester
We have a selection of services and methods for carrying out drain repair and maintenance in Chichester, so you can feel a little more secure in the knowledge that we'll be able to solve your problem once we've taken a look at your drainage system. No matter if a pipe has a crack and it's leaking somewhere in your home, or has burst entirely and is causing a flood in your garden, we'll work hard to make sure your property is put back to the way it was before.
Our drain repair services in the PO19 postcode area also come with a range of unique benefits:
24-hour emergency call-outs
No call-out charges or other hidden costs
Free quotes on all work required
CCTV drain surveys for all properties
The work we carry out in Chichester doesn't just stop at drain repair, either. We can also offer a list of further services to customers whenever they need them:
Drain cleaning and drain clearance
Drain jetting
Services for private systems (i.e. septic tanks, sewage treatment plants and cesspits)
Water mains repairs
Moling
Insurance work
We will never add hidden charges onto the bill for these services, so no matter if you have a blocked toilet that needs unclogging or would like some assistance with your septic tank, the price you're expecting will reflect the price you'll pay.
CCTV Drain Surveys in Chichester
Drainage problems are already frustrating by themselves, but this only gets worse if you cannot locate the source of the issue. This is why we may begin our work by carrying out a CCTV drain survey. By fitting a long, flexible camera down your drains, we can take the best, most accurate footage of the inside of your system, helping us to uncover any problems your pipes may be experiencing. We can then use this information to get your drains repaired more quickly.
How We Carry Out Drain Repairs in Chichester
For most commercial and domestic drains in Chichester, we should be able to carry out repairs without going as far as excavation. This means using a form of "no dig" technology, which may either be done through structural patch lining or through a full drain relining. Which one we use will depend on the extent of the damage to your drains, as patch lining is more suitable for specific sections in your system, while drain relining is ideal for larger affected areas.
Replacing Drains in Chichester
If, while working, we discover that your pipes are too old or too damaged for any repair work to be effective, we will also be happy to replace them for you. To do this, we'll excavate the pipe and replace as many sections as needed with newer ones. Carrying out this work means that you shouldn't have to worry about repairing them again for many years, while also ensuring that that part of the system is kept free from blockages for longer.
For Drain Emergencies
We know that accidents and emergencies can happen at any time, and this is no less true for drains than for any other part of your property. You'll need someone to come out and get the problem fixed as soon as possible, and we're more than prepared to do this. Our offices are open 24 hours a day, 7 days a week, so no matter when your drainage emergency arises, you will never have to wait for "business hours" to begin before calling for the help you need.
For Expert Services for Your Drains in Chichester
If you've been searching for a specialist firm in West Sussex to carry out fast and effective drain repair in Chichester, contact our team at Coastal Drains today. We love what we do and we want to ensure that our customers are receiving the best services possible for their drains, so we will do everything we can to ensure that your own system gets the care and attention it requires.
Get in touch via phone or email and one of our team will be glad to speak with you about booking your property's pipes and drains in for the fast repair they need. Our engineer can be with you in no time at all, in order to make sure your property is returned to normal.
FAQs
How Will Drain Relining Help?
Drain relining can be of enormous help whenever you have a large section of pipework that's become damaged. The process essentially seals the pipe from the inside, reinforcing that section and preventing leaks by blocking up cracks and damage caused by tree roots. This stops the drain from taking any further damage and means you shouldn't find any flooding coming from that section.