Experts in Drain Repair in Crawley
Here at Coastal Drains, we have all the services you could need for fast, effective drain repair in Crawley. When you call us to carry out work in the town or its surrounding areas, we can be there in no time to see that your drainage system is returned to its best working condition, at a price which suits your budget and causing minimal disruption to your day.
If you own a residential or commercial property in Crawley, we can be there when you need us to restore your drains, no matter what has caused the damage. Get in touch with our team today and one of our expert team can come to your location, ready to carry out the repair work you need.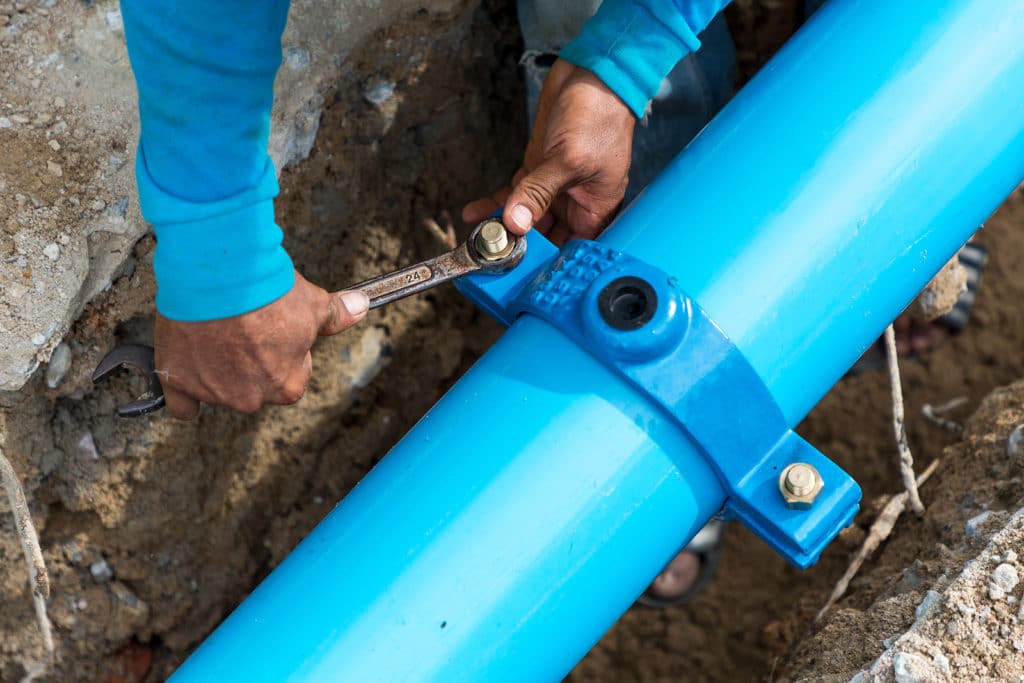 Our Services for Drain Repair in Crawley
We take pride in what we can offer your drainage system, whenever there is a problem that needs fixing as soon as possible. No matter if there is a crack or split in a pipe that's causing a leak or a drain has collapsed after years of use, we will be able to find the right solution to get it repaired.
Our services for drain repair in the RH6 and RH10-11 postcode areas also come with a range of benefits:
24-hour emergency call-outs
No hidden costs or call-out charges
Free quotes for all work needed
CCTV drain surveys for all properties
We also have an extensive range of other drain services available for those who need them in Crawley:
Drain cleaning and drain clearance
Drain jetting
Water mains repairs
Work for private systems (i.e. cesspits, septic tanks and sewage treatment plants)
Moling
Insurance work
It may come as a relief to know that we will never add hidden fees to the services we've mentioned here, and you will never find a call-out charge attached to your bill once the work is complete.
CCTV Drain Surveys in Crawley
We may need to begin our work by locating the source of the problem in your pipe. This will be done by carrying out a state-of-the-art CCTV drain survey, using the latest in equipment to take clear, accurate images of the inside of your drainage system. We can do this by fitting a long, flexible camera into your pipes, and the images we receive from this will help us to pinpoint the section of your system that needs repairing.
How We Carry Out Drain Repair in Crawley
In most cases, we should be able to repair any section of your drains in Crawley without excavating the pipe. This is done by using "no dig" technology, which allows us to carry out two different repair methods. This will either be patch lining, which repairs specific sections of your drains when they've become damaged by a tree root or developed cracks, or full drain lining (or relining). The latter will work much the same as a strategic patch lining, but is carried out when the damage is too great for only patch lining to be effective.
Replacing Drains in Crawley
If we find that your drains are too old, damaged or worn away for any kind of repair work to be effective, we will be happy to replace your drains for you as well. This will mean excavating that section of pipe and installing a new one, ensuring that that part of your system will be free of blockages and damage that could lead to cracks for a long time to come.
Unlike our repair work, this will not be trenchless. However, we will still do everything we can to make sure your property is left exactly as we found it when we arrived.
Our Emergency Drain Services
We know how worrying it can be to suddenly find that a pipe has burst somewhere on your property, or that a drain has collapsed and is flooding your garden. You'll naturally want a professional to come out as quickly as possible and get it fixed again, which we are more than prepared to do. Our offices are open 24 hours a day, 7 days a week, so you'll never have to worry about waiting for "business hours" before getting the help you need for your emergency.
Get in Touch for Fast and Efficient Drain Repairs in Crawley
If you have been searching for a drainage company to provide you with a quick and efficient drain repair service in Crawley, whether there's a crack in a pipe that's causing a leak or you have an entirely collapsed drain, contact Coastal Drains today. We are passionate about providing our services across the whole of West Sussex, so we can come to your location when you need us to make sure your drains are fully restored.
Give us a call or send us an email and we can have your property booked in for repair work in no time at all. Our team will be able to repair and maintain your drains as you need, getting every part of your property back to normal before you know it.