Fast and Reliable Drain Rodding Services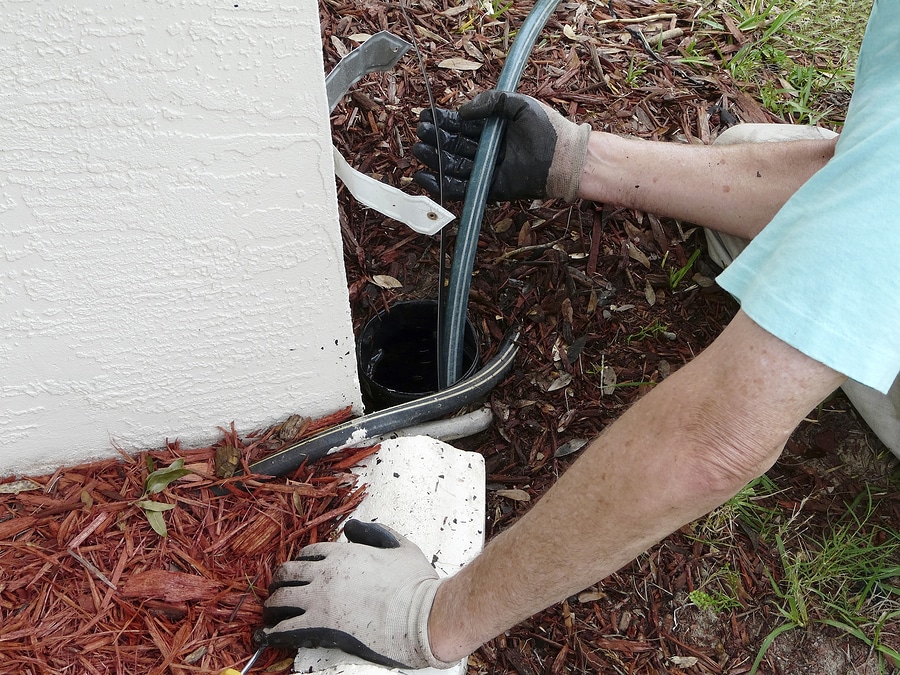 At Coastal Drains, we take great pride in the range of methods we can offer our customers to help them get their drains unblocked quickly and with as little fuss as possible. One of these methods is the simple but effective solution of drain rodding, which we have perfected as one of our skills over the years we have been in business.
Whether you need a drain unblocked for a home or business, our team is ready and waiting to help, so get in touch with us when you need our drain rodding services.
All our work will be carried out as discreetly as we can make it, so your life will not be disturbed even more when you need things put back to normal. 
Contact us at any time of day or night (we are open 24 hours a day, 7 days a week) and we'll show you how we can help your property.
What is a Drain Rod?
Drain rods are a piece of equipment used for unblocking different types of drains. A drain rod set will normally consist of several strong, flexible rods that can be screwed together to reach into pipes. Usually, each of these rods will be about a metre long.
How to Use a Drain Rod
When learning how to use a drain rod, there is a several step process you should follow in order to prepare, as well as to clean out your clogged pipes. This must always start with putting on as much protective gear as you can, from thick rubber gloves and goggles, to wellington boots and overalls. You will also need a good set of tools, including a screwdriver, and a hose pipe.
The process for carrying out drain rodding is as follows:
Locate the Blockage: Remove the cover of the drain and see if you can spot the issue by eye. If you can, reach in and remove it. If you cannot see the blockage, use the rod to gently feel around inside the drain and see if you come across an obstruction.
Break up the Blockage: Push on the blockage to see if you can force the rod through it, breaking it up and loosening the pieces.
Flush the Debris Through: Pour boiling water down the drain to wash away the debris, ensuring that none remains behind. If any is left, it could be allowed to build up into a blockage again.
We know how to use a drain rod and, when you choose to contact us for our services, we will be able to demonstrate how well we can tend to any drainage problem found on your property.
Advantages of Our Drain Rodding Service
You will be both delighted and relieved to know that our drain rodding service comes with a number of added benefits and features, alongside a list of advantages that you may not find if you attempt to carry out the work yourself. The benefits and features include:
Same day drain rodding service
24 hour emergency call outs
Free quotes for work needed
No hidden charges
CCTV drain surveys to identify problems before carrying out work
Our highly trained and fully qualified drainage engineers also carry the most up-to-date equipment, which you will not find available commercially. These drain rod sets allow us to carry out the most complicated work with the least amount of trouble, keeping our work as simple, swift and discreet as it can be. You will be able to sit back and relax, or go about your day while we tackle the blockage, and your drains will be free-flowing again before you even know it!
Call us today to find out more, or to book a service if you know this is what you need.
CCTV Drain Surveys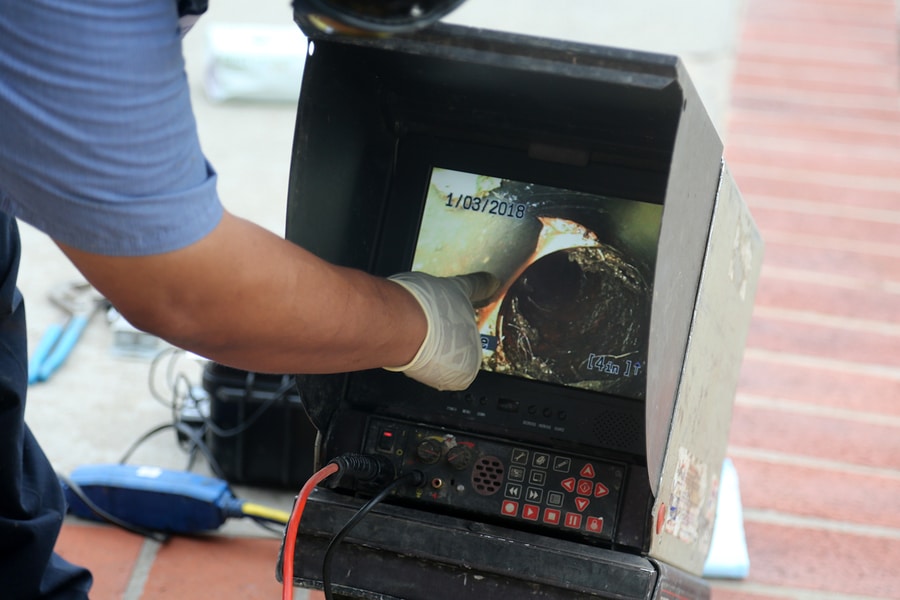 Often, you will not be able to see the reason your drains need unblocking. That is why we can offer an accurate and detailed look at any drainage system, with our CCTV drain survey service. When we are called to a property, we can start with this work in order to locate and identify any blockage, before determining the best method of removing it from your drains.
We may even discover that drain rodding will not be the most efficient way of clearing your pipes, but this will not be any trouble. We have a host of methods we can use to help; all we have to do is find the problem and we will know the correct solution.
Disadvantages of Attempting Home Drain Rodding
Many property owners are not aware that using drain rods can often have disadvantages if the person carrying out the work has little experience with them. For example, it is easier than you might imagine for rods to get stuck or lost in underground drainage. This will most likely happen when the user forgets to turn the rod clockwise as they are pushing it into the drain, allowing it to undo itself.
You may also find trouble if you attempt to unblock drains around sharp bends with a drain rod, as there is a chance the rod could become caught on a corner or tree root, or even break entirely if the joint is forced too hard. You may also end up simply pushing the blockade further along the pipe. In all of these cases, when you accidentally leave parts of rods in the system, the blockage will be made worse and will take more time (and cost more money) to remove.
Unblocking a pipe with a drain rod may not always be the most suitable option, either, depending on the type of blockage. The size and severity of the issue may have an impact on how effective a rod would be, while its location inside your drains may make it unreachable. Depending on the type of drain that needs unblocking, it may even be too dangerous to attempt, as many manholes cover and protect drains that hold noxious gases.
Contacting Us for Safe and Effective Drain Rodding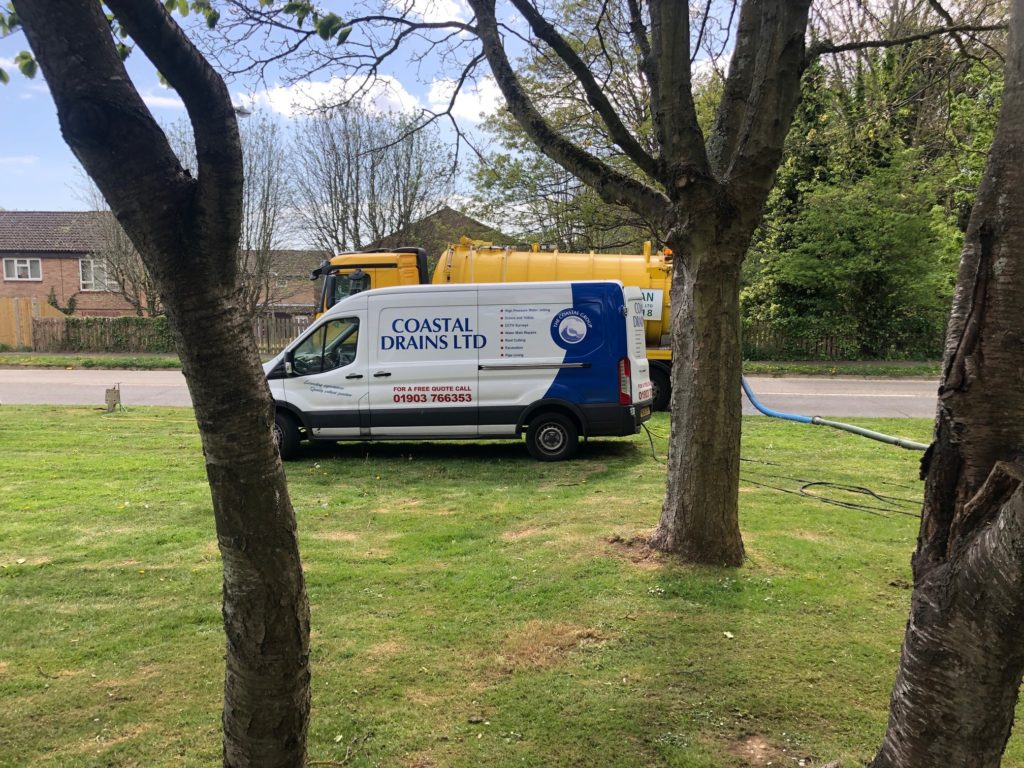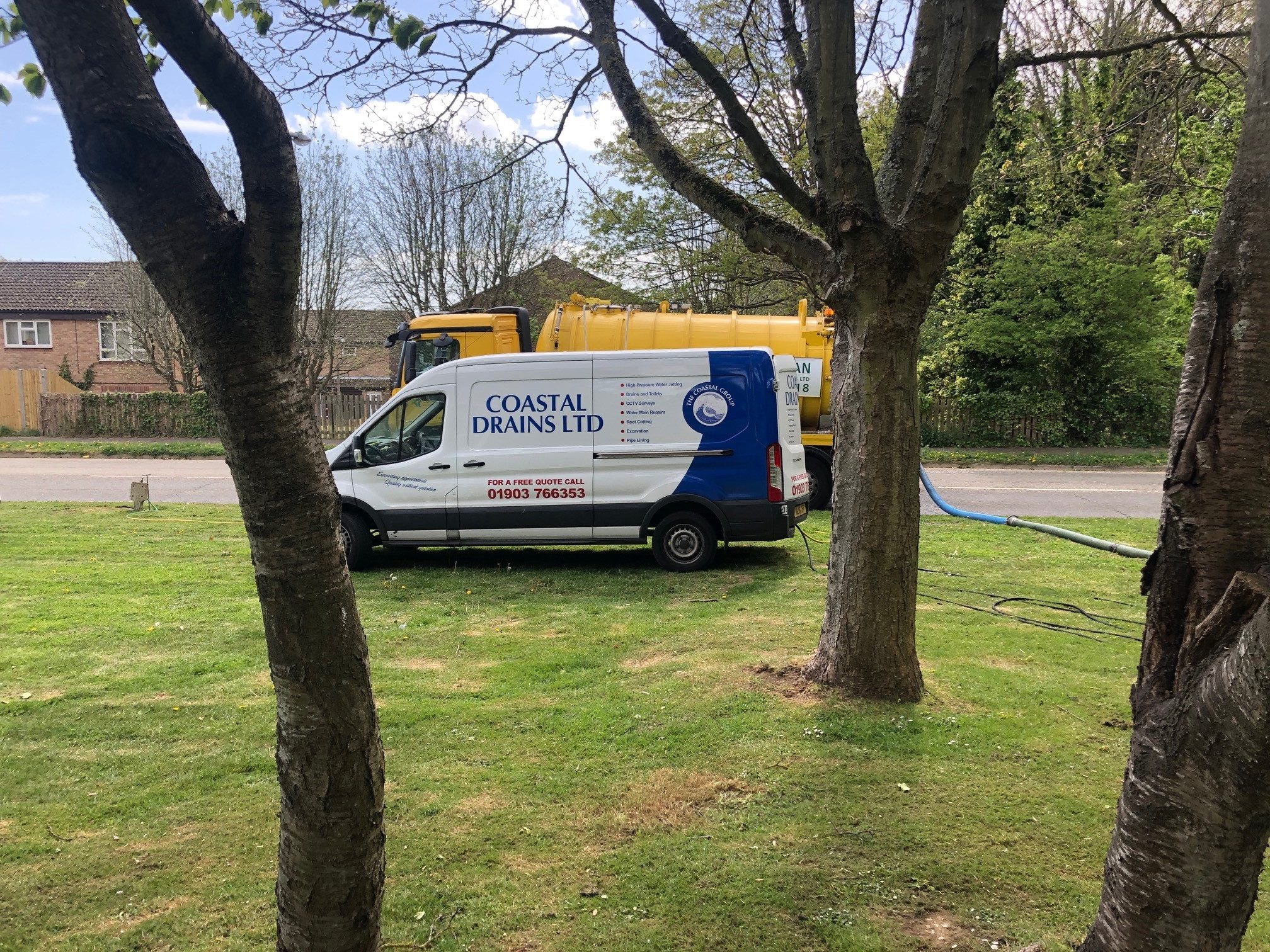 In order to make sure unblocking work is carried out safely, effectively and with as little damage to your budget as possible, it is always best to call in a professional drainage service.
As a firm with many years of experience in handling all types of drains and sewers, you will not find a more passionate or well-prepared team than us.
With our state-of-the-art equipment in hand and all the knowledge and training we need, we will be able to provide you with the drain cleaning and clearance that will see your property back to perfect working order. We can even guarantee you the lowest price to get your drain unblocked, saving your budget as much as we save your drains.
Areas We Cover
We love what we do and we want to see as many people happy with their drains as possible across the South Coast. To help this, we aim to cover the largest area that we can, and have listed some of our most popular locations below. Your local area may already be listed here!
Arundel
Billingshurst
Bognor Regis
Brighton and Hove
Burgess Hill
Chichester
Crawley
Crowborough
Eastbourne
Haywards Heath
Horsham
Seaford
Storrington
Worthing
We are ready and waiting to be called out to any of these areas listed, as well as surrounding ones, so if you have been worrying about a blockage in your drain and you know we can make it to your location, all you have to do is reach out to us.
Need Your Drains Unblocked Fast?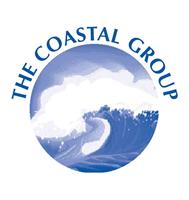 If you have been looking for a reliable, professional firm to deliver fast, efficient clearance to your blocked drains, then Coastal Drains are here for you! Get in touch with our team via phone or email today and we will send a dedicated team of engineers to your location in no time at all. They will be able to identify the problem quickly, before deciding on the best solution to set it right.