Professional Gutter Cleaning in Shoreham-by-Sea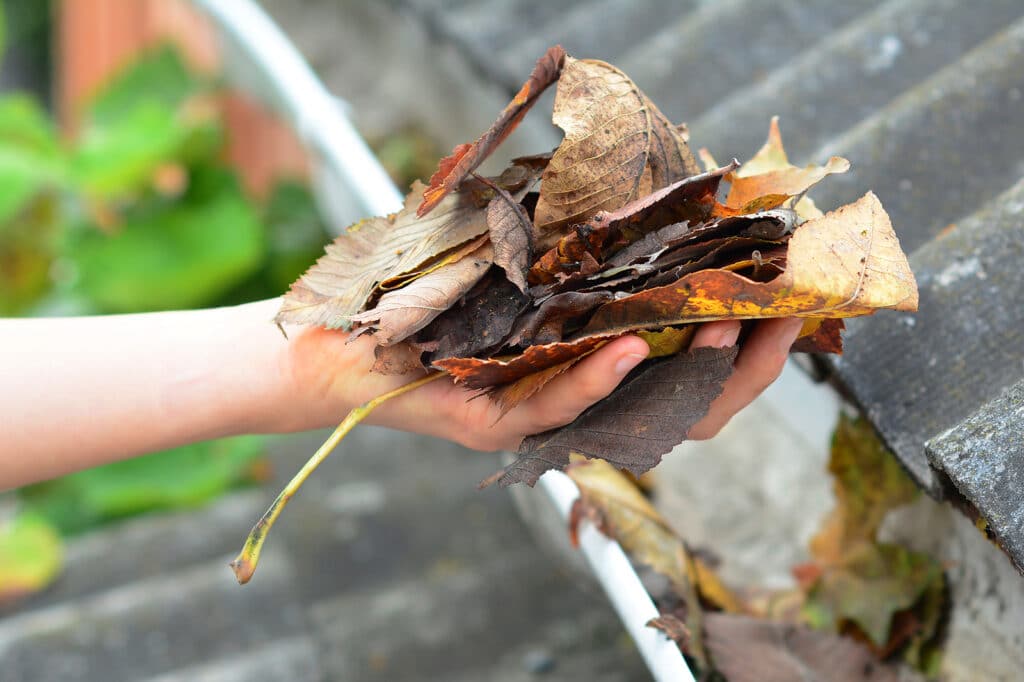 Blocked gutters pose a series of immediate and long term risks to a property, in serious cases leading to costly structural damage. It's therefore vital to engage the services of a professional gutter cleaning company when your gutters are overflowing. Coastal Drains offers prompt, thorough, and cost-effective gutter cleaning in Shoreham-by-Sea and across the South East, with our skilled team members thoroughly cleaning the guttering and downpipes on your property, removing even the most ardent blockages.
We also offer gutter repair, ensuring that your home is able to safely drain water. Over our 15 years of operating, we have earned a 5-star rating on Checkatrade, and we pride ourselves on our competitive free quotes. We will beat any price for gutter cleaning in Shoreham-by-Sea, with a quick turnaround and no hidden fees.
To book a prompt gutter cleaning in Shoreham-by-Sea, contact our team today.
Why is Gutter Cleaning So Important?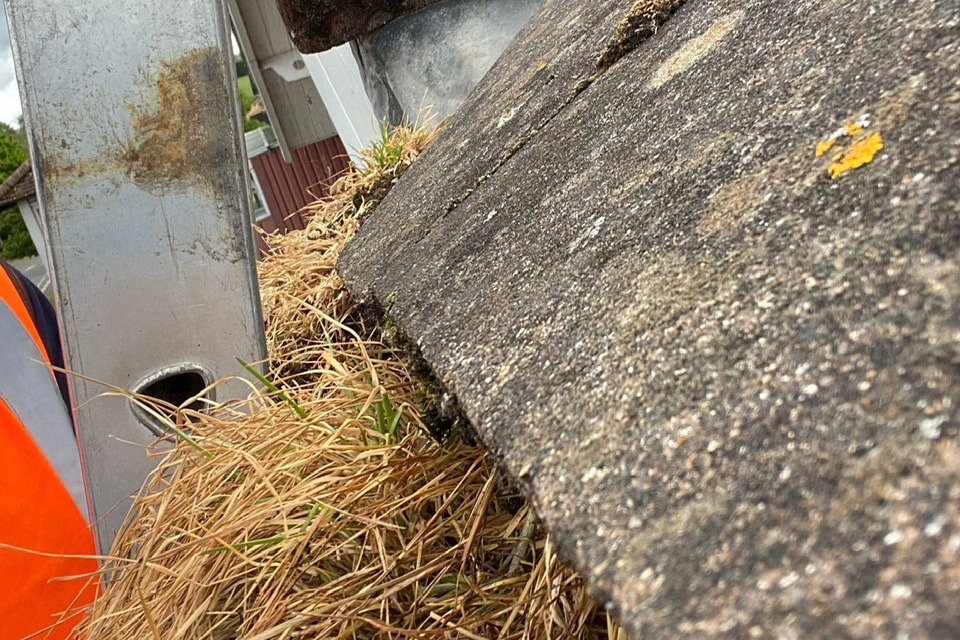 Gutters perform a vital role for all properties, carrying water from the roof and moving it towards the drainage system. This ensures that water does not pool on roofs or run down the walls of a house. Gutters will naturally become blocked over time, with leaves, moss, and twigs getting stuck within the guttering or downpipe. This could be leaves that have fallen from local trees or ones that have been blown in, made more likely by the coastal winds in Shoreham-by-Sea.
Moss can be blown or washed into gutters from roofs (Coastal Drains can also offer roof cleaning if needed). When gutters become blocked, this means they can no longer carry rainwater, leading to water spilling over the edges.
What Are the Risks From Blocked Gutters?
Blocked gutters pose a series of risks to a property, both aesthetic and structural. If left uncleaned for an extended time, a blocked gutter can cause severe and expensive damage to a house:
Damage to Roofs and Lofts: Water overspilling from gutters can pool on the roof of a property, leading to a variety of potential issues. This can start with dampness and mould on the inside of your roof, and progress up to partial roof collapse if there is enough sustained moisture. All of these will require attention and costs to fix.
Damage to Foundations and Basements: When water overflows from gutters, it can run down walls and pool at the base of your property. This can cause damage over time to the foundations, which can be very costly to repair. It can also cause damage to a basement, with dampness, mould growth, and cracking occurring over time.
Mould Growth: Alongside the risks of internal mould growth, water running down the outside walls of your property can lead to exterior growths, giving your house an unappealing look. Internal mould growth could also pose health issues if dangerous black mould begins to form.
Insect Life: The downpipe of your guttering can become wholly clogged with leaves, twigs, and moss. This damp, dark environment can be a breeding ground for insects, including wasps in the summer. Insect infestations can render your garden unusable in the extremes.
If you've noticed any of these issues within your property, you should schedule a gutter cleaning service as soon as possible.
How Often Should You Have Your Gutters Cleaned?
Having your gutters cleaned yearly will normally be sufficient to keep them functional. If looking to schedule a regular yearly cleaning, it might be best to go after the autumn leaves have fallen, as this can be one of the key contributors. If you believe that your gutters are currently blocked, you should organise an emergency cleaning as a priority.
Expert Gutter Cleaning in Shoreham-by-Sea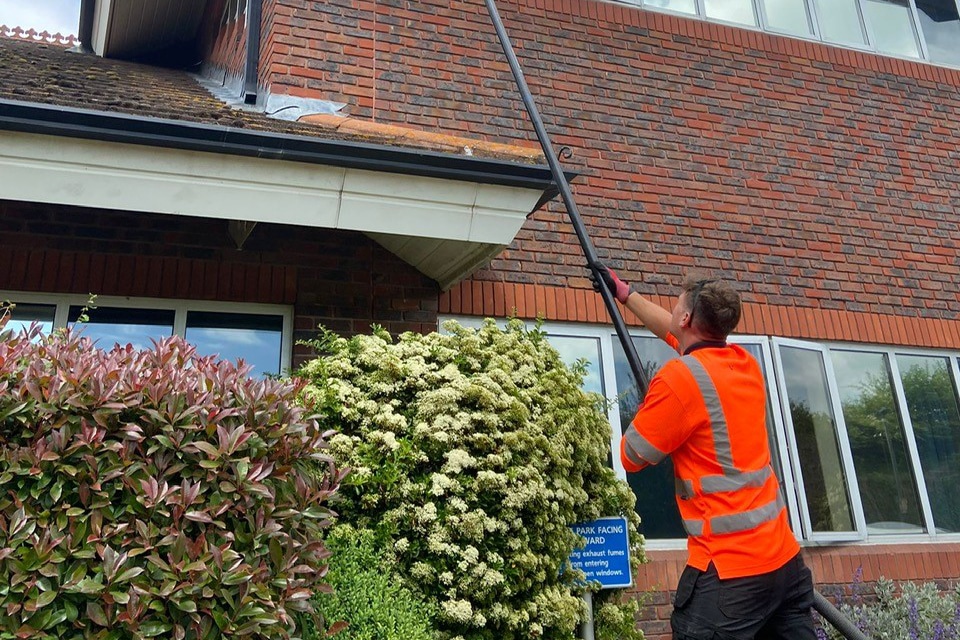 Coastal Drains offers excellent gutter cleaning in Shoreham-by-Sea and beyond, with our experienced team thoroughly clearing your gutters and flushing through your downpipes, ensuring that your guttering network is fully functional. Our team can work with buildings of all sizes, able to offer a professional and friendly service.
Damaged Gutters in Shoreham-by-Sea?
Our expert team is also available for gutter repair in Shoreham-by-Sea. Cracked, damaged, or outright broken guttering poses similar issues to blocked gutters, with water leaking out of your gutters onto the walls and floor of your property. Most repair jobs on UPVC guttering will involve removing and replacing damaged sections, changing clips, or fixing seals between gutter parts. Our team can identify any issues within your gutters, offering a no-obligation quote to fully restore your guttering.
For other serious or minor drainage issues in Shoreham-by-Sea, Coastal Drains is always available. We can offer CCTV drainage surveys, and comprehensive drain unblocking. We are also available for water leaks, septic tank work, and sewage treatment plant installation.
---
Get a Quote For Gutter Cleaning in Shoreham-by-Sea Today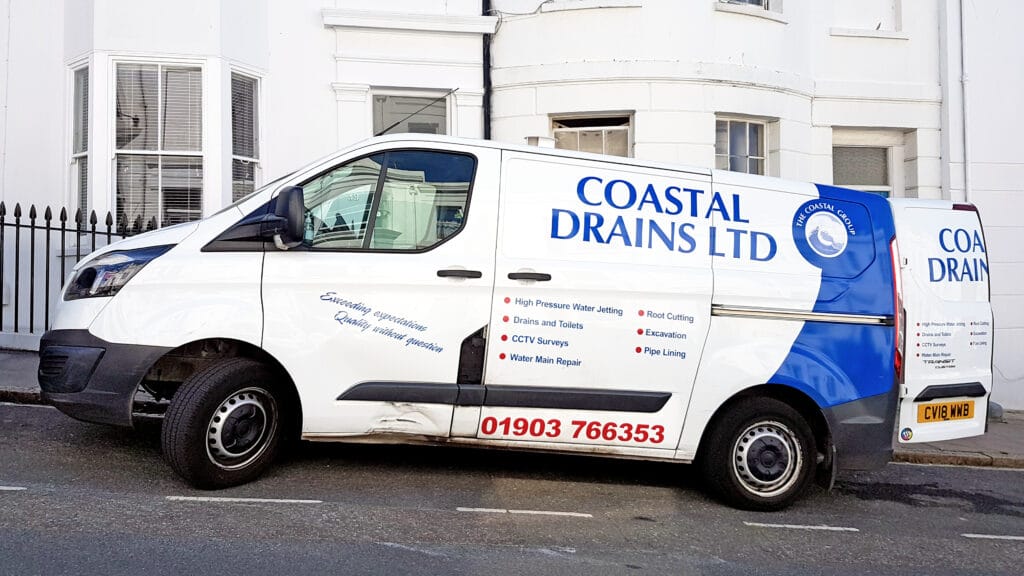 Whether your drains are thoroughly blocked, or you are simply looking to ensure their continued performance, Coastal Drains can offer professional drain cleaning in Shoreham-by-Sea. Our team has earned a reputation for promptness, quality service, and competitive prices. We offer a low price guarantee on our quotes, with no hidden costs. For all of your gutter cleaning needs in Shoreham-by-Sea, contact Coastal Drains today.
Book a thorough gutter cleaning today.