Efficient Gutter Cleaning Services in West Sussex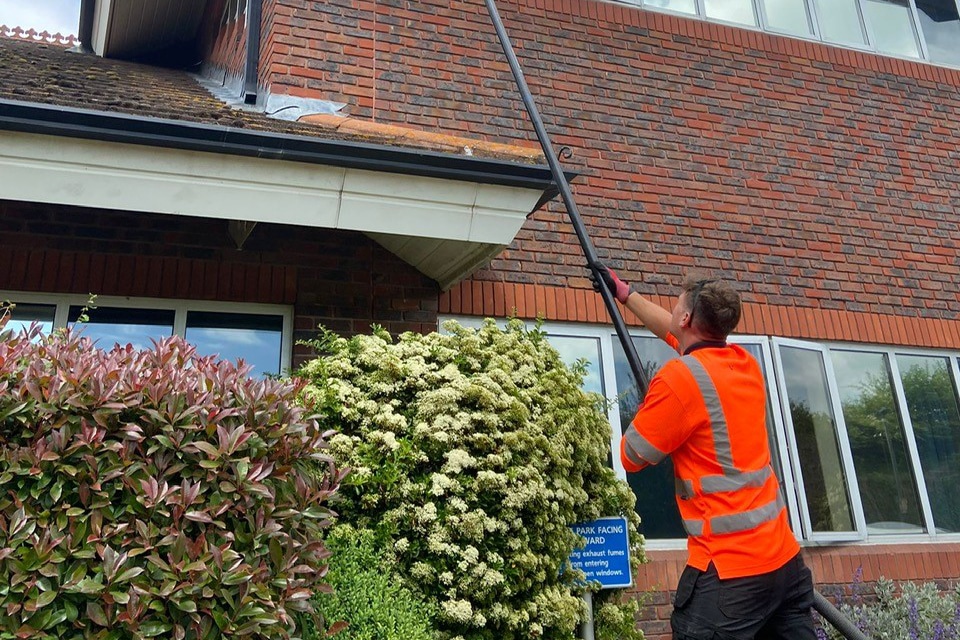 Coastal Drains provides a professional gutter cleaning service to restore your downspouts and gutter systems in West Sussex. Our gutter cleaners come equipped to clean and flush out your gutter systems in a fast, safe and non-invasive manner.
We know that many parts of West Sussex are prone to blustery weather, which can cause all kinds of debris to block and damage guttering. We clean gutters for all properties, from residential to large commercial buildings across West Sussex.
Whether your gutters are blocked with moss, silt, tile pieces or general debris, we clean and flush out all gutter systems to restore water flow and alleviate the risk of severe damage to the foundations of your property.
To book a time and date for your gutters to be cleaned in West Sussex, contact us below.
Before We Clean Your Gutters in West Sussex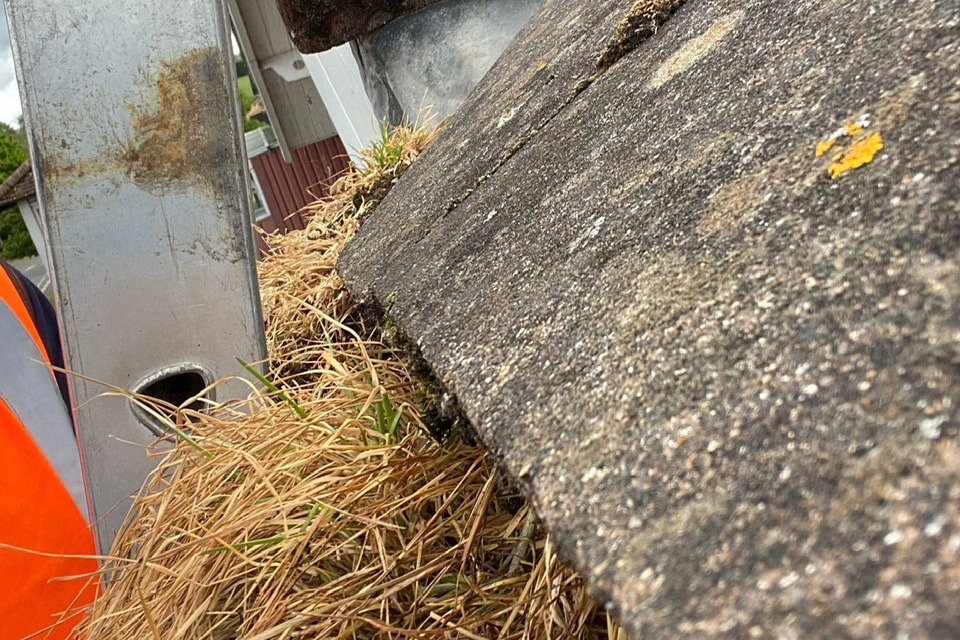 Our gutter cleaning process in West Sussex is designed to be fast, non-invasive and get your gutters back looking their best. Once you have booked a time and a date for one of our cleaners to visit your property they will come prepared with the correct tools and ladder sizes to reach your gutters. The time it takes to clean your gutters will depend on the size and scale of your property as well as the state of your gutters. Larger properties with severely blocked gutters will naturally take longer to clean and clear.
The Process
Gutter cleaning and clearing in West Sussex is an unpleasant task as well as one that requires the correct tools to ensure everything is professionally cleaned and cleared. Starting at the downspout, our cleaners use special tools to safely and effectively remove all debris from your gutters and place them into a waste bucket.
We will remove the larger parts of debris by hand and, once finished, we will flush out the lines using a hose or drain jet. Flushing the remainder of the debris down the pipe will also expose any hidden blockages, which we will promptly dislodge.
If we discover your gutter has become damaged due to mould or weight caused by excess debris, we will advise and offer our repair services. We can also provide advice on how to keep your gutters clean throughout the year, sometimes it's as simple as cutting back trees and shrubbery to keep leaves and twigs from falling and blowing into your gutters.
How Often Do Your Gutters Need Cleaning?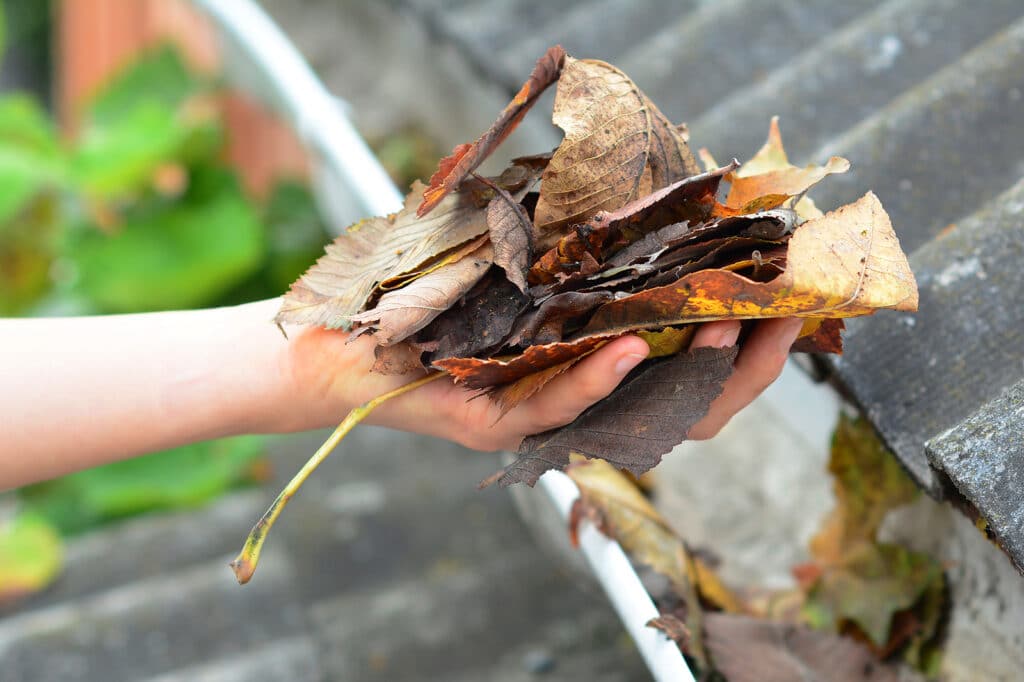 Gutter cleaning is required once a year, sometimes twice depending on where you live. Coastal towns, cities and villages may require gutter cleaning more often. West Sussex, being a coastal region, has several towns and cities including Chichester, Brighton and Worthing, all of which are prone to high winds. Wind increases the chances of debris finding its way into gutter systems.
Leaving your gutters blocked and refusing to clean them at least once a year can cause several issues that can become extremely costly.
If You Don't Clean Your Gutters
If you don't have a routine gutter cleaning schedule in place, the problems this causes far outweigh the price of cleaning. One of the most common problems you may face is permanent roof damage, which occurs when running water begins to pool on and around the roof. This can lead to the roof sinking and water entering the interior of the property.
Your walls may also become susceptible to mould and interior dampness if your gutter overflows and runs down your walls or pools on the floor below. In severe cases, the cost to relay the foundations of a property can reach into the thousands.
In some cases, insects can start to nest in gutters, especially if there are cracks in the walls as this provides warmth. Having an insect nest form on top of your gutter is not only unsightly but can become invasive and dangerous. It can cost a small fortune to have pest control resolve the problem.
Book to Have Your Gutters Cleaned in West Sussex Today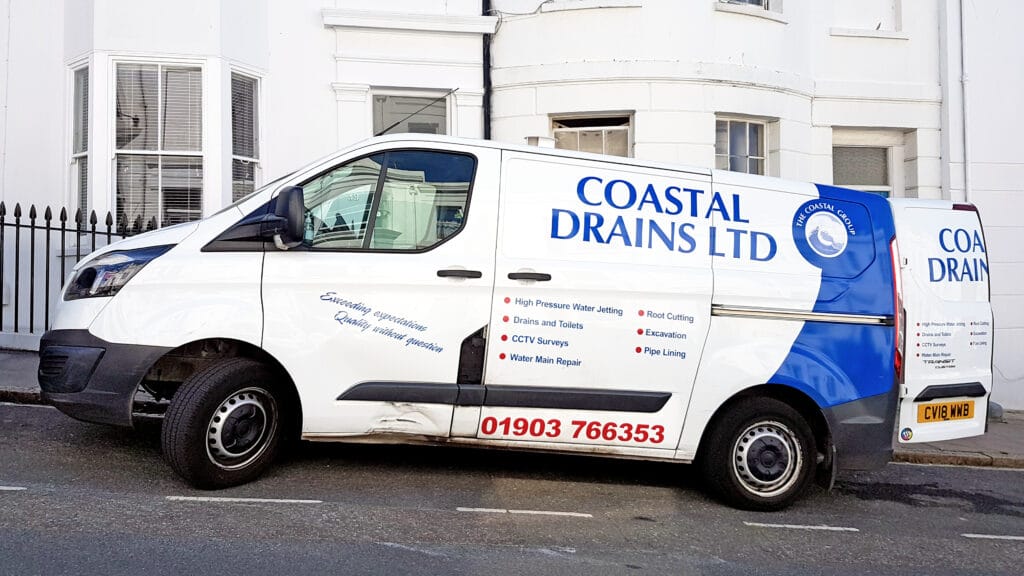 To ensure the continued functionality of your gutters in West Sussex, routine cleaning and maintenance is the solution. We clean, flush out and repair all types of gutters for all properties.
We offer a low-price guarantee for all gutter cleaning services in West Sussex. Contact our team today to receive your free quote and book a time and date to have your gutters cleaned and cleared.