Fast Response Emergency Drain Services in Worthing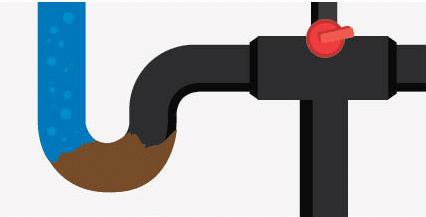 If you live in the Worthing area and find you have a blocked drain, don't worry as Coastal Drains are here to help.
We work throughout the Worthing area and specialise in all types of drain unblocking.
We have a team of experts on hand and use high-pressure jetting equipment, ranging in power from 2,000 PSI to 10,000 PSI. Our team are well known along the south coast and we repair blocked drains in Brighton, Eastbourne, and Chichester as well as Worthing.
We have a fully kitted van and all the machinery required to have your drain unblocked in no time at all. We place a huge emphasis on customer service, which means we aim to do an excellent job in quick time. Our testimonials speak for themselves and we have a 5 star rated service on Check-a-Trade and elsewhere online. To assist in unblocking your drains we can carry out root cutting, de-greasing, de-scaling, and cleansing of pipework with various specialist jet heads.
Coastal Drains offer a drainage maintenance service for all customers please contact us for details. If the pipework cannot be cleared due to structural failure of the pipework etc, Coastal Drains have at our disposal JetVac vehicles to empty the system preventing flooding until the defective pipework is returned to service.
Drain Repairs in Worthing
Here at Coastal Drains, we understand the issues and concerns that come with drainage faults, in fact, we know them all too well!
Our dedicated teams across the south coast are constantly serving and aiding customers every day. We pride ourselves on our customer response rate and satisfaction and we have no intention of changing our quality service.
We can be found in the seaside city of Sussex, but operate throughout the region, including our neighbouring town, Worthing.
Common Drainage Problems
Blocked drains, unfortunately, are very common. Most drainage issues arise because of simple mistakes. Some of the most common problems that cause blocked drains are:
Food wastage
Coffee beans/crumbs
Tissue paper
Grease
General dirt build-up
Flushing such waste/items down your drain will eventually lead to blocked drains. While this may seem like a minor issue, over time it can become a costly call-out. Leaving a blocked drain would not be in your best interest, and simply pouring bleach down the drain will not solve all of your drainage problems.
However, despite how common drainage issues are, most of the time they're very easy to rectify.
Our Coastal Drains Guarantee
Here at Coastal, we pride ourselves on customer satisfaction, response rate and our tireless workforce. Regardless of how big or small your drainage problem may seem, we're always here to help, even if it's a simple phone-call query. Here are our three core promises:
You'll be served by certified staff
Our staff have been specifically trained to deal with a vast array of drainage issues and plumbing-related problems. We understand that having work done in and around your home can be invasive, so we do our best to complete the job as quickly and efficiently as possible.
Swift service
Our team don't want to keep you waiting while we repair whatever damage has occurred in your home. So, our team try to assess the issue over the phone before they attend your property, as knowing the rough cause of the problem will minimise our time spent in your home and the cost of our call-out.
Further prevention
We like to educate our customers on how they can prevent similar problems from occurring in the future. Our simple steps will ensure that you won't be seeing us again (hopefully).
A Recent Drainage Issue in Worthing
Our most recent problem in Worthing concerned a man who had encountered a flood in his kitchen during the early hours of the morning.
It was only when he woke up for work that he realised the extent of the problem, so, he gave us a call and we went down to his property in Worthing. We arrived to see that the kitchen was indeed flooded, though no serious damage had occurred yet.
Our team got to work on the issue and they quickly discovered that the source of the problem was simply a leak in one of the main pipes. It took our team just over an hour to address and fix the problem.
The customer thanked us for our efficiency and speed in dealing with the issue, and he was able to get to work on time.
Blocked Toilets and Sinks Worthing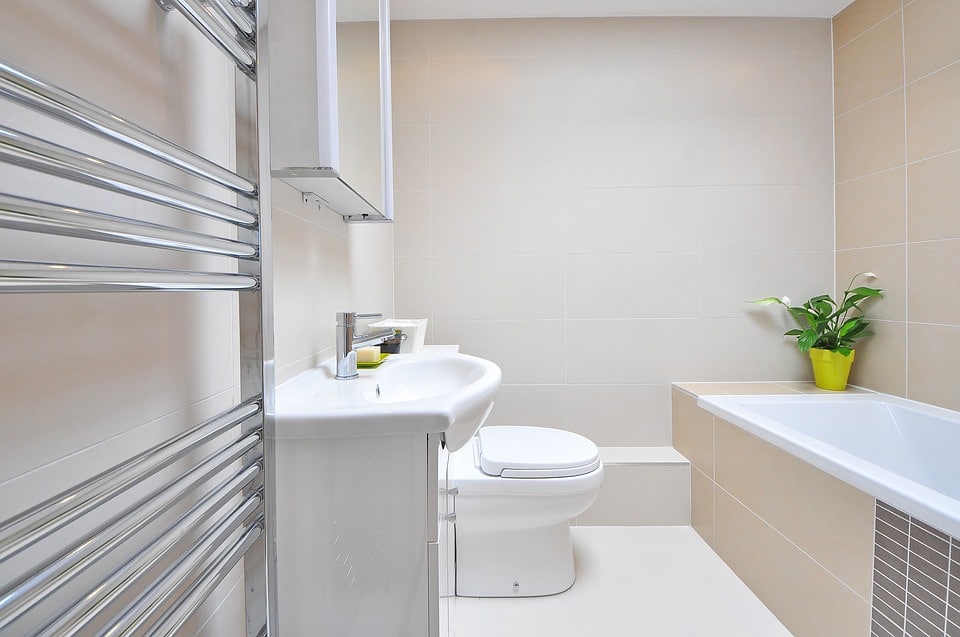 Here at Coastal Drains, we deal with all drainage issues that come our way. If you have any problems with your drains, including a blocked or damaged toilet, then we're the company to call. We specialise in all types of drain repair service, offer emergency 24-hour callouts and insurance work.
Coastal Drains know from experience that having a blocked toilet is one of the most terrible conditions you could experience in a bathroom. The inconvenience, reduced hygiene and general discomfort blocked toilets bring is extremely unpleasant. Fixing a blocked toilet may seem quite simple but, often, it is caused by a more serious blockage further along the pipe system. That's why, we would recommend you give us a call to come and unblock your toilet for you to prevent further damage.
Our Services in Worthing
Coastal Drains HQ is based in Lancing and we are proud to offer our drainage services to customers throughout Worthing. We have been serving customers in Worthing for many years and always enjoy vising the area on jobs. Some of our staff members even live in Worthing! Although we are a relatively young business, we have experienced rapid growth over the last few years and we always aim to offer high-quality service to all our customers.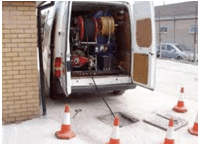 As a company, we are on Check-a-Trade so you can see for yourself the number of satisfied reviews from customers. Check it out and discover why we are the number one drain repair service for the southeast of England.
Our Services Include:
Drain repair
Drain unblocking
Moling
CCTV surveys
Toilet unblocking
Cesspits and septic tanks
Insurance work
Emergency call outs
Water mains repair
So, if you live in Worthing and have any of the drainage problems mentioned above, give us a call at Coastal Drains – we are more than happy to offer you our services!
Common Signs of a Blocked Toilet
If you think you have a blocked toilet, there are usually a couple of telling signs. Below are some of the most common indications there is a problem:
The water is taking a long time to drain.
The water fills up the bowl and overflows.
The toilet won't flush or fill with water.
Common Items that Block Toilets
Here at Coastal Drains, we firmly believe that prevention is better than cure. That's why, we offer advice to our customers so that they can prevent toilet blockages from happening in the future. Below are some of the top things that cause blockages. You should avoid flushing these down the toilet!
Excessive amounts of toilet paper for a single flush can cause a blocked toilet. Some varieties of toilet paper do not dissolve easily and can build-up over time in the pipes, eventually causing a horrible blockage.
Children throwing toys down the toilets can drop items which become lodged in the pipes.
Female sanitary items are a common culprit of the blocked toilet and can block drains very quickly.
Diapers and baby wipes are items that should never be flushed down the toilet as their bulky size means they cause instant clogs and considerable damage to your bathroom pipes.
Call Us Today
We hope the above advice was useful. If you are suffering from a blocked toilet, give us a call today. Our professional team of drainage experts will be with you in no time, fully-equipped with the knowledge to diagnose the problem and fix it completely. You shouldn't have to live with a blocked toilet and attempting to fix the problem yourself can often make the problem worse. Let our professionals do the dirty work for you, call today!