Fast Response Emergency Drain Services in Worthing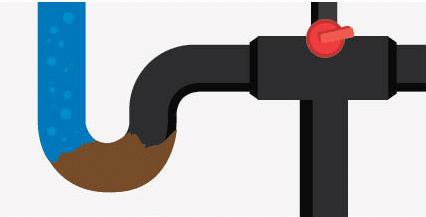 If you live in the Worthing area and find you have a blocked drain, don't worry as Coastal Drains are here to help.
We work throughout the Worthing area and specialise in all types of drain unblocking.
We have a team of experts on hand and use high-pressure jetting equipment, ranging in power from 2,000 PSI to 10,000 PSI. Our team are well known along the south coast and we repair blocked drains in Brighton, Eastbourne, and Chichester as well as Worthing.
We have a fully kitted van and all the machinery required to have your drain unblocked in no time at all. We place a huge emphasis on customer service, which means we aim to do an excellent job in quick time. To assist in unblocking your drains we can carry out root cutting, de-greasing, de-scaling, and cleansing of pipework with various specialist jet heads.
Coastal Drains offer a drainage maintenance service for all customers please contact us for details. If the pipework cannot be cleared due to structural failure of the pipework etc, Coastal Drains have at our disposal JetVac vehicles to empty the system preventing flooding until the defective pipework is returned to service.
Drain Repairs in Worthing

Here at Coastal Drains, we understand the issues and concerns that come with drainage faults, in fact, we know them all too well!
Our dedicated teams across the south coast are constantly serving and aiding customers every day. We pride ourselves on our customer response rate and satisfaction and we have no intention of changing our quality service.
We can be found in the seaside city of Sussex, but operate throughout the region, including our neighbouring town, Worthing.
Common Drainage Problems
Blocked drains, unfortunately, are very common. Most drainage issues arise because of simple mistakes. Some of the most common problems that cause blocked drains are:
Food wastage
Coffee beans/crumbs
Tissue paper
Grease
General dirt build-up
Flushing such waste/items down your drain will eventually lead to blocked drains. While this may seem like a minor issue, over time it can become a costly call-out. Leaving a blocked drain would not be in your best interest, and simply pouring bleach down the drain will not solve all of your drainage problems.
Our Coastal Drains Guarantee
Here at Coastal, we pride ourselves on customer satisfaction, response rate and our tireless workforce. Regardless of how big or small your drainage problem may seem, we're always here to help, even if it's a simple phone-call query. Here are our three core promises:
You'll be served by certified staff
Our staff have been specifically trained to deal with a vast array of drainage issues and plumbing-related problems. We understand that having work done in and around your home can be invasive, so we do our best to complete the job as quickly and efficiently as possible.
Swift service
Our team don't want to keep you waiting while we repair whatever damage has occurred in your home. So, our team try to assess the issue over the phone before they attend your property, as knowing the rough cause of the problem will minimise our time spent in your home and the cost of our call-out.
Further prevention
We like to educate our customers on how they can prevent similar problems from occurring in the future. Our simple steps will ensure that you won't be seeing us again (hopefully).
A Recent Drainage Issue in Worthing
Our most recent problem in Worthing concerned a man who had encountered a flood in his kitchen during the early hours of the morning.
It was only when he woke up for work that he realised the extent of the problem, so, he gave us a call and we went down to his property in Worthing. We arrived to see that the kitchen was indeed flooded, though no serious damage had occurred yet.
Our team got to work on the issue and they quickly discovered that the source of the problem was simply a leak in one of the main pipes. It took our team just over an hour to address and fix the problem.
The customer thanked us for our efficiency and speed in dealing with the issue, and he was able to get to work on time.
Blocked Toilets and Sinks Worthing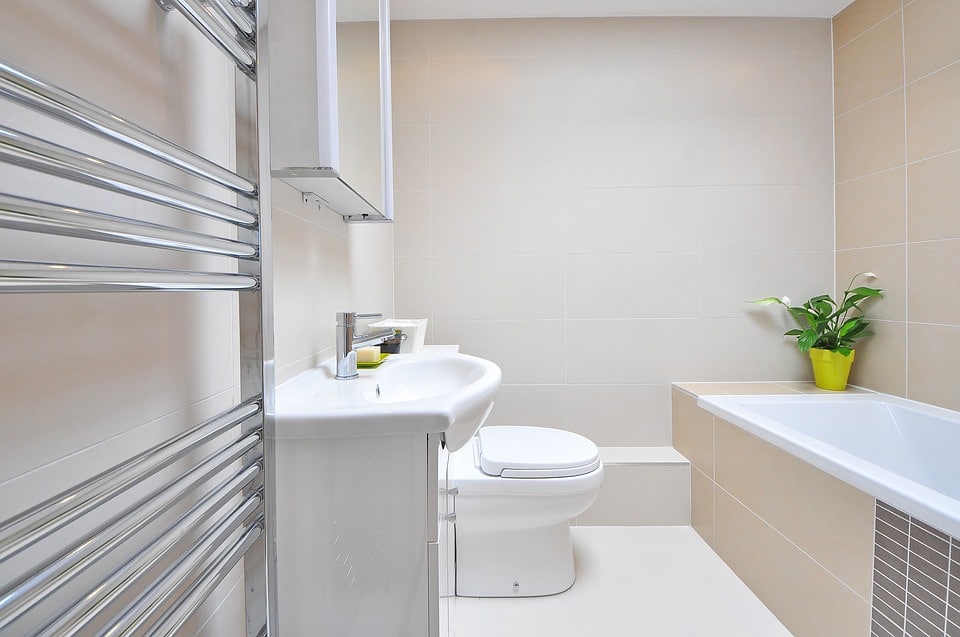 Here at Coastal Drains, we deal with all drainage issues that come our way. If you have any problems with your drains, including a blocked or damaged toilet, then we're the company to call. We specialise in all types of drain repair service, offer emergency 24-hour callouts and insurance work.
Coastal Drains know from experience that having a blocked toilet is one of the most terrible conditions you could experience in a bathroom. The inconvenience, reduced hygiene and general discomfort blocked toilets bring is extremely unpleasant. Fixing a blocked toilet may seem quite simple but, often, it is caused by a more serious blockage further along the pipe system. That's why, we would recommend you give us a call to come and unblock your toilet for you to prevent further damage.
Our Services in Worthing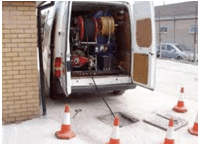 Coastal Drains HQ is based in Lancing and we are proud to offer our drainage services to customers throughout Worthing. We have been serving customers in Worthing for many years and always enjoy vising the area on jobs. Some of our staff members even live in Worthing! Although we are a relatively young business, we have experienced rapid growth over the last few years and we always aim to offer high-quality service to all our customers.
As a company, we are on Check-a-Trade so you can see for yourself the number of satisfied reviews from customers. Check it out and discover why we are the number one drain repair service for the southeast of England.
Our Services Include:
Drain repair
Drain unblocking
Moling
CCTV surveys
Toilet unblocking
Cesspits and septic tanks
Insurance work
Emergency call outs
Water mains repair
So, if you live in Worthing and have any of the drainage problems mentioned above, give us a call at Coastal Drains – we are more than happy to offer you our services!
Common Signs of a Blocked Toilet
If you think you have a blocked toilet, there are usually a couple of telling signs. Below are some of the most common indications there is a problem:
The water is taking a long time to drain.
The water fills up the bowl and overflows.
The toilet won't flush or fill with water.
Common Items that Block Toilets
Here at Coastal Drains, we firmly believe that prevention is better than cure. That's why, we offer advice to our customers so that they can prevent toilet blockages from happening in the future. Below are some of the top things that cause blockages. You should avoid flushing these down the toilet!
Excessive amounts of toilet paper for a single flush can cause a blocked toilet. Some varieties of toilet paper do not dissolve easily and can build-up over time in the pipes, eventually causing a horrible blockage.
Children throwing toys down the toilets can drop items which become lodged in the pipes.
Female sanitary items are a common culprit of the blocked toilet and can block drains very quickly.
Diapers and baby wipes are items that should never be flushed down the toilet as their bulky size means they cause instant clogs and considerable damage to your bathroom pipes.
Call Us Today
We hope the above advice was useful. If you are suffering from a blocked toilet, give us a call today on 01. Our professional team of drainage experts will be with you in no time, fully-equipped with the knowledge to diagnose the problem and fix it completely. You shouldn't have to live with a blocked toilet and attempting to fix the problem yourself can often make the problem worse. Let our professionals do the dirty work for you, call today!
Things to See and Do in Worthing
Worthing is actually buzzing with activities, beautiful places to visit, stunning countryside walks with incredible views of the ocean, fun activities for the kids and multiple sea side attractions. If, like us, you didn't think Worthing had much to offer, then think again because below we have listed our top ten things to do in Worthing.
Highdown Gardens
Highdown Gardens are one of those stunning hidden gems that, unless you have been told about, you would be unlikely to just stumble across. We want to make sure you know about this absolute beauty of a walking location. Not only are there multiple walks through the glorious gardens but there are also paths you can follow through the fields to reach one of the most magnificent views of the ocean in Worthing. After all of that breath-taking walking, Highdown also offers a cosy little café with friendly and welcoming staff who will serve you hot meals or smaller snacks. Dogs are also welcome in the café – they even sell dog ice cream for when your furry friend needs help cooling down. Now, that's service!
Paint and Pottery Studios
Art and Craft shops and studios are rife in Worthing. With shops, such as Hobbycraft, for all of your crafting needs, there is no excuse not to get creative. For an activity on a rainy day, try out one of the multiple pottery studios. In places, such as Art-ful, The Painting Pottery Café, or Fun Pots you and the kids can enjoy a day of painting pottery. There are usually workshops available and you could even hire out one of these places for a birthday party, it is a great way to keep everyone entertained and you can take your painted pottery piece home with you to keep as a memento.
Bramber Castle
Bramber Castle is not so much a castle as just the remains. And by remains, we mean the one surviving wall tower which stands 14 metres high. However, this one wall gives you a real idea of how imposing and magnificent this castle once was. You can also take walks in the surrounding countryside for some stunning views. This historic site is well worth a visit, even if it's just to reimagine what the castle once used to look like.
Brooklands Park
What once was a council waste tip has since been created into a large (45 metre) open space, offering a range of sport and leisure activities around an eight-acre boating lake. As well as its boating lake, the park includes a miniature railway, go-karting and golf. There is even a playground specifically for children with disabilities. This pleasure park perfectly caters for everyone's needs.
Worthing Lido Entertainment Centre
The Lido is the perfect, year-round, seafront entertainment centre. With plenty of indoor and outdoor activities, the lido is ideal for families all year round. Outdoors there are a variety of children's rides, including teacups, trampolines, the Disney Express Train Ride, flying jets and a bouncy slide. Indoors, there are various classic and modern arcade games. Included at the Entertainment Centre is also the Lido's restaurant which offers a great traditional sea menu, or you can choose to dine at the café for a more casual selection of hot and cold drinks and snacks. The bandstand is used for live performances during the summer months also which is a great attraction for many!
Tangmere Military and Aviation Museum
The Tangmere Military Aviation Museum is home to an impressive display of historical aircraft and aviation memorabilia, stretching from the First World War through to the Cold War. Famed for its illustrious service from 1916 through to the post-war years, it was opened by a group of aviation enthusiasts in 1982 to educate present and future generations in military aviation as well as serving as a memorial for those airmen and airwomen who gave their lives in the service of this country.
Worthing Museum and Art Gallery
Entry to the Worthing Museum and Art Gallery is completely free! The museum is packed with interesting information about Worthing and the surrounding areas. There is also an exciting programme of events for families during the half term which are ideal to help fill those days when your kids have been on holiday for longer than you thought possible…
St Mary's House and Gardens
St Mary's is an enchanting historic 15th century house, with timber frames and magnificent gardens. Located in the picturesque village of Bramber, the still lived-in home tells its own story and is full of St Mary's intriguing literary connections, including Oscar Wilde's The Importance of Being Earnest and the The Musgrave Ritual by the ever-famous Sherlock Holmes. Not only that but there are five acres of gardens for those green-thumbed among you. And for those of you who just want to sit and enjoy the sunshine in peace, the charming cottage-style tea rooms should be just the place for you to relax.
Activus
Activus is a popular indoor adventure park for toddlers to 11 year olds. Play sessions are available for up to one and a half hours and refreshments are also available. There is a 3,000-square foot Play Area which can hold up to 150 children and a Café which can accommodate 100 people. There is also a brilliant sensory room that is ideal for children with additional needs.
Splash Point Miniature Golf
Splash Point Miniature Golf offers an 18-hole golf course of fun for all ages. With the windmill, Loop-The-Loop and Secret Tunnel found along the course your whole family will enjoy all that the course has to offer. Due to its ideal location, you can also enjoy some refreshment at one of the local seafront café's. A great activity for all the family to partake in.
Let us know in the comments below if you have made a visit to any of the sites we have listed above. And if you haven't…why not give it a try and let us know what you thought!